Technical SEO is a key element in ranking your site in Google SERPs, but it may be one of the most challenging aspects of SEO. Here is a complete checklist of all technical SEO considerations that you should prioritize in order to rank, grow traffic and convert more buyers.
---
To truly understand how SEO works and why it's so important, you have to dig into the meat of it. We're not talking about keywords and backlinks. We're talking about technical SEO. This is the core of search engine optimization; the coding and optimizations that help search engines scan and index your website. It also happens to be one of the most important elements of optimizing your site's ranking factors.
The tech landscape is a swiftly shifting chessboard that requires skill and technique if you want to make advancements. Google has been moving its pieces lately by putting more emphasis on user experience as it ranks articles, so effectively managing technical SEO to reflect this goal should be a high priority on every brand's SEO checklist.
What is Technical SEO & Why is it Important?
Technical SEO is all of the information behind your website. It's your sitemaps, your alt text, and your data markups, to name a few. Technical SEO goes beyond your content and looks at the structure of your website to determine if it will readily convey the right information to search engine spiders.
Obviously, talking to search engines is important, but isn't that why you have content? Yes and no. Think about it this way. You're traveling abroad in a country with few people who speak English. If you have a translator book or app, you'll be able to get the basic information you need from locals. This is how your content interacts with search engines. If you speak the language, however, you can have in-depth conversations, interact with the locals, and learn more than you could find in the tourism office. This is how technical SEO interacts with search engines.
Technical SEO translates elements of your website into a language search engines can understand. This makes it easier for spiders to index your site, scan for relevant keywords or structures, and place your URL at the top of SERPs.
But optimizing is difficult, so we've opted to help you out. This technical SEO guide includes some of the key aspects of technically optimizing your site so it speaks fluent search engine. We'll teach you about:
So if you're ready to give your website the boost it needs to reach the top of SERPs, work your way through this technical SEO checklist.
1. Be Mobile-Friendly
How many times do you search for information on your smartphones in a day? Probably more than you can count off the top of your head. Well, you're not alone. In fact, more people are gravitating to their smartphones as their main source of information these days, which means your website has to meet them there.
Google has admitted to moving toward a mobile-first indexing model, which means the algorithms look primarily at mobile versions of a website before scanning the desktop version. This makes being mobile-friendly significantly more important when it comes to SEO ranking. So if you're not already optimized for mobile, it's time to hop on board.
You can do this one of two ways:
Design a responsive site that can easily transition from desktop to mobile.
You can set up your site for both mobile and desktop by creating a website with responsive design elements. This way your website has one URL and HTML, and there are fewer risks of missed SEO opportunities. It's also easier to manage because changes are reflected on both versions of the site automatically. Plus, it doesn't hurt that this is what Google recommends.
Design your mobile site separately from your desktop site.
This approach allows you to optimize content specifically for mobile without having to change your desktop site. It can help you specifically target your mobile audience more effectively and optimize specifically for mobile specifications. However, our team would recommend creating one responsive site that can transition between mobile and desktop so that you don't risk missing content one one version that may have been loaded on the other.
If you're not sure how your website stacks up to this standard, check out Google's Mobile-Friendly Test and see where your site falls.
2. Speed Up Your Site
Last year, Google announced it had a new way of monitoring a website's health. It calls it the Core Web Vitals, and they're metrics for seeing how well your site performs in terms of the user experience. These vitals are based on three main categories, one of which is content loading speed.
The importance of speed in a user context is simple: the faster people can get onto your page, the more likely they are to stay there. When you try to open a page and it doesn't load within a few seconds, what do you do? Probably huff out an annoyed sigh, click the back button, and try the next search result. Don't encourage people to press the back button on your site.
To make this a little more real, let's look at some statistics from SEMRush to show you just how much of an edge you can get with fast load times:
A site that loads in 5 seconds is faster than 25% of the web.
A site that loads in 2.9 seconds is faster than 50% of the web.
A site that loads in 1.7 seconds is faster than 75% of the web.
A site that loads in 0.8 seconds is faster than 94% of the web.
At these rates, a fast website could be beating out the majority of its competition just by speeding up its load times. Here are a few ways you can achieve faster speeds:
Image Optimization: compress your images and videos so the file sizes are as small as possible. This helps your website not to lag while downloading large files.
Use a single CSS stylesheet: with one stylesheet, your site doesn't have to work through pages of code to load.
Use Fast and Reliable Hosting: improve your server response time by using fast hosting services and a speedy DNS provider.
Google Analytics is one place you can check for insights into how your page speed is performing, but if you want more specific data, you can check out their PageSpeed Insights tool too.
3. Use the Right URL Structure
Your URL provides lots of information to search engines regarding what your page is about and what type of content it's bringing the user to. So naturally, you want to make sure it's optimized for those search engines to find value in your web page. That's how they choose you to "come on down" to the front row of search results.
The end game is to have a nice, clean, direct URL that includes your keyword. But there are a few steps you need to take to get there. First, establishing a site hierarchy will help you keep information organized so that your URLs stay simple and logical. By this, we mean you can use tags for sections of your website that then break into individual pages. It's reflected in the URL by separating each level with a backslash.
For example: https://www.knowmad.com/blog/how-to-rank-google-paa-box
Anyone or any crawler looking at this knows it's going to our website, then to our blog, then to this specific article. This is a clean hierarchy.
That link is also an example of a shallow hierarchy, which is ideal for users. It only has three levels of organization, so users know they'll find exactly what they're looking for. (Google loves when people find what they're looking for.) The more backslashes and descriptive information that gets added into your URL, the more confusing it is for users to determine where they're going and if it's relevant to their search.
So to recap, to achieve SEO-friendly URLs you want clean links that include your keyword and come from a site hierarchy with a shallow navigation structure.
4. Secure Your Site
Users are on high alert about cybercrime and cyberattacks, and the last thing they want is an unsecured site opening the door for someone to harm their computer. Plus, you probably don't want anyone digging around your data either. In the last seven years, Google has upped its game to prioritize secure sites, and below we provide a list of best website security best practices to get you started.
Website Security Best Practices
Increase Site Security with an SSL Certificate and HTTPS Protocol.
You can increase your site's security by using a secure sockets layer (SSL), which encrypts the link between a browser and your server. This makes it much more difficult for someone to worm their way into your backend data. Most web building services include SSL by default, but if you don't have a secured site, you can also install an SSL certificate to an existing website.
Websites that use SSL are easy to identify because at the very beginning of their URL, you'll see "https:/" instead of just "http:/". That "S" indicates the site has been secured, and that's what Google is looking out for. In fact, in 2014, the company announced it wanted the future of the web to be only secured sites with this prefix, which is why it prioritizes the "https" slug.
Choose a website host that is fast, safe and reliable.
There are thousands of options when it comes to website hosting, and they vary drastically in price range. In fact, there are numerous free hosting options available. But, be cautious before choosing a free host as they are typically less secure with lower bandwidth and slower page load times. This can result in unhappy visitors, a negative impact on your reputation, and of course poor search engine performance.
If your site is currently built on Wordpress, we recommend WPEngine for hosting because of the speed, security and stability it provides. You also have the ability to choose a plan based on your budget, whether you're starting your own small business or needing higher capacity and site limits to scale your experiences. Click here for our agency discount on hosting with WPEngine.
Update your CMS software, themes, plugins and extensions.
Update passwords regularly and limit user access.
Backup your website regularly.
4. Address Redirect Issues
Your website is like a living thing that changes and grows with time, and redirects keep your pages up to speed with all those updates. A redirect is a major element in technical SEO because it alerts search engines to changes you've made on your website. It allows the search engine, and users, to assign value to your new information and index it accordingly to the most updated version.
Identify and Fix Redirect Chains
One major issue with redirects is when you create redirect chains — one URL redirecting to multiple different pages. This can happen overtime as you continually redirect pages. You're original link now redirects to version 2.0, then 2.1, then 2.2, and so on. This can significantly slow down loading times because your browser will have to open and move through each page until it reaches the final destination.
Make sure to comb through your redirects before adding a new one to see which old links you can remove. This will improve your site speed and make it a lot easier for users to access. You can also use Screaming Frog, an SEO spider tool, to identify redirect chains so that you can optimize your load times and usability.
Use 301 and 302 Redirects Correctly
There are two main types of redirects: 301 and 302. The main thing to remember is that a 301 redirect is permanent and a 302 redirect is temporary. Moreover, you should be cautious when using redirects on your website.
When used incorrectly, a redirect can cause a loss of traffic to your webpage. For example, when using a 302 redirect, Google will continue to index the original page and no value will be passed to the new URL. However, if you use a 301 redirect, Google will not index the original page and transfer that equity to the page it is directed to since it is considered a permanent replacement.
Unless you plan on redirecting your page to another URL for a limited time, it is preferable to use a 301 redirect. You would also want to go back and double-check that you've resolved all of those temporary redirects after you finalize your changes. Those redirects should be removed or become 301 redirects that take readers to the new, relevant content. Also, you should always use a 301 redirect when: migrating two web pages, moving your site to a new domain name, and moving your site from http to https.
Add Structured Data
Structured data helps search engines better understand what your site is about. It's like the teacher explaining the notes on the board instead of relying on students reading and understanding for themselves. Typically when people think of metadata, they conjure examples of meta descriptions and alt text, which are both important. But there is another type of structured data that can be particularly helpful if you are trying to optimize your site in the SERPS. This is called schema markup!
You can add Schema markup code to your site to encourage Google to display valuable information to users in the form of rich snippets. Examples of rich snippets include: star ratings, thumbnail images, product pricing, and more. Furthermore, these SERP features encourage engagement with your link, which boosts your click through rates (CTR). One thing we know about SEO - websites with higher CTRs are prioritized in the SERPs.

Learn More & Get a Technical SEO Audit
Technical SEO might sound intimidating but hopefully this guide takes some of the mystery out of optimizing your website. If you're interested in learning more, we'd love to help! Our team has a strong knowledge of technical SEO, which sets us apart from other agencies who don't specialize in areas like web development and computer science.
LEARN MORE ABOUT TECHNICAL SEO.
To see how technical SEO can help your website specifically, let one of our specialists run a free SEO assessment to determine opportunities to help you rank higher in the SERPs!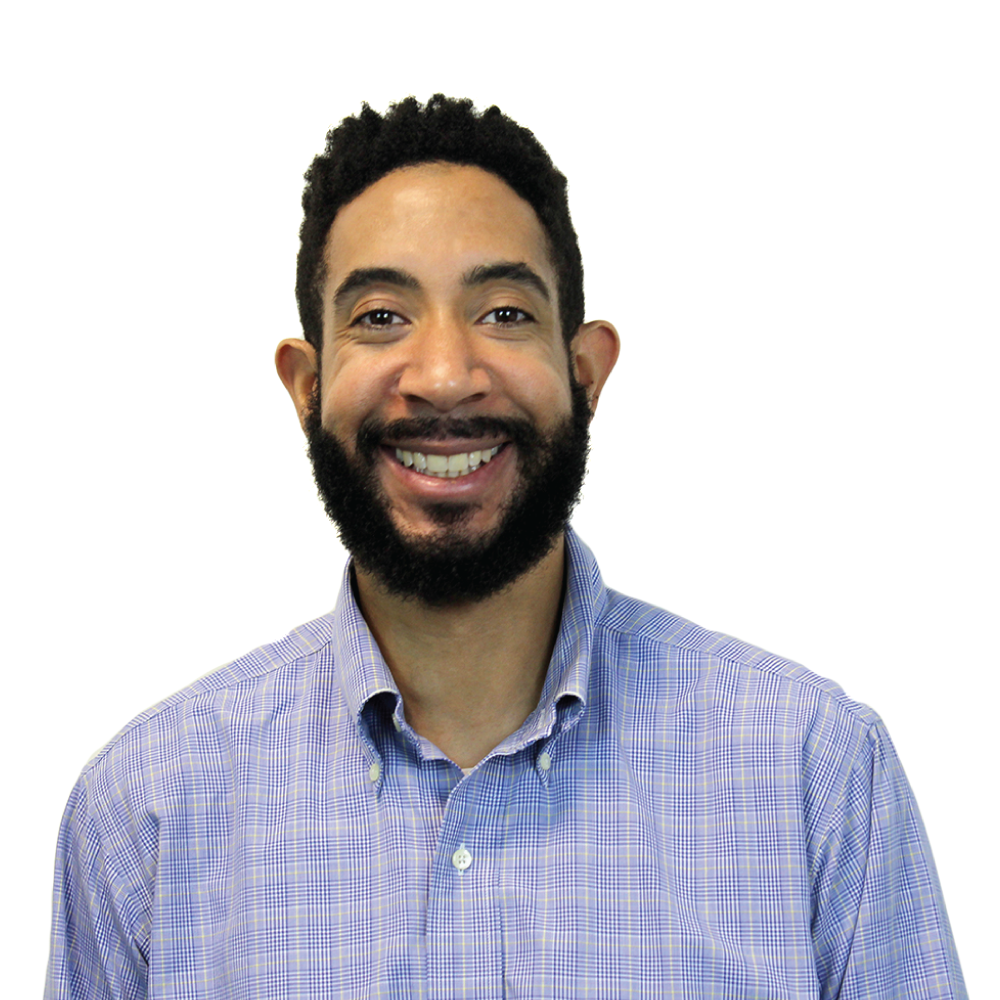 As Head of Search Marketing, Chris designs search marketing campaigns that help our clients get more qualified leads, generate more revenue, and reach their specific business goals.