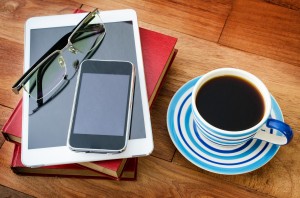 Inbound Marketing is one of the most innovative and exciting professions in the work force. It is an ever-changing trade. Inbound Marketing gives the opportunity to be a pioneer of unique, out of the box strategies to build powerful brands.
With all the tasks a marketer has to manage, it's easy to become complacent. Obsolete are the simplistic days where a marketer's job was coming up with a slogan that would stand the test of time. It is crucial to stay relevant and on top of current marketing trends.
Here are three ways to stay current in this ever-altering industry.
1. Go to Events and Network
Networking at events will help you learn about what others are doing and accomplishing in marketing. Going to events will give you an opportunity to tell your story and teach what you know or have learned through your own experience. Groups such as the American Marketing Association (AMA) are excellent places to learn. Plus you will meet others who may either have the same background as you or are doing a completely different type of marketing! Exciting!
Joining groups like these gives you the freedom to gain inspiration and collaborate with other marketers. Networking like this is critical to the success of you staying current with the latest marketing trends.
2. Follow Influencers and Experts
We all look up to certain individuals who have mastered their art, whatever it may be. These are entrepreneurs, or career experts, who can say they are marketing experts.
Watch these marketers closely! A great deal can be learned just through watching what others do in their own practice. If they have written books, read them. If they write blogs, follow them as they post. Connect with them through social media. Follow them on Facebook and Twitter. Attempt to connect with them on LinkedIn, or just follow their pages!
Think of this as free consulting or distant mentoring. You get the benefit of learning from these experts without having to pay or travel to meet them. The more exposure you get to the ideas of others, the more inspired your own marketing will be.
3. Experiment and Try New Things!
"I have not failed, I've just found 10,000 ways that won't work."-Thomas Alva Edison.
Thomas Edison failed many, many times while inventing the light bulb! But, in the end he succeeded in creating one of the most innovative and utilized inventions of all time.
Edison is inspiring because he demonstrates how we become experts – fail fast, learn what doesn't work to find what does. Try experimenting with new innovative ways of marketing your brand or yourself. There are many types of marketing:
Digital marketing
Inbound marketing
B2B marketing
B2C marketing
Call to action marketing
Content marketing
Viral marketing
Mass media marketing
Email marketing
Online marketing
Event marketing, and many more!
Experiment with different marketing strategies, or create your own, until you find one that best works for you. Experiment, check results, and share your results; whether they are successful or failures. Either way is good news! With failures, you will know what methods not to use next time and with successes, well, it's a success!
In closing, by taking part in these three strategies to stay current in the marketing field, you'll be on your way to becoming one of those experts in time!
Just remember to put yourself out there to join groups and network; learn about what others are doing in marketing. Follow and observe those individuals who have made it big and mastered those skills you strive to have yourself. Last but not least, FAIL FAST and keep experimenting.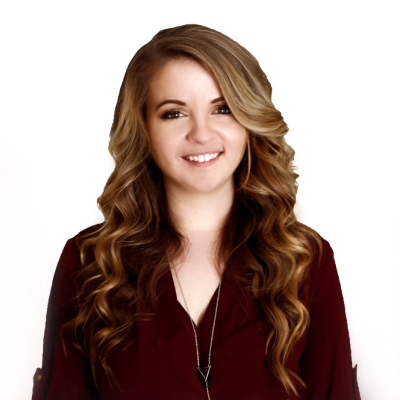 Sarah is a creative. She enjoys working closely with clients and challenging them to try new, innovative, exciting things in the design realm. By working as a web designer at a digital marketing agency such as Knowmad, Sarah has gained a full understanding of the importance of optimizing keywords for SEO in all web design projects. This knowledge sets her apart from other designers. It's important to her knowing the websites she creates are not only attractive, but can be found online and not lost in the sea of the web.