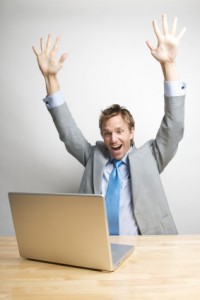 Have you ever felt that your entire day passed and you can't account for where the time went? You're not alone. Being successful in sales takes strategy and focus to maximize your time for effective results. There are tactics you can use to work smarter, scale your efforts and still come out a winner. Here are some of our favorite sales productivity tips.
1. Use a CRM
A CRM is the ultimate sales tool when used effectively. This can save you time and effort by tracking conversations and appointments you've had with prospects and clients, making them easier to retrieve. A CRM also tracks customer preferences, spending habits, location and more, segmenting your customers into specific groups for easier navigation. A CRM increases customer satisfaction, helps you stay organized, allows quicker access to leads and enhances sales reporting.
Recently, we have started using the new HubSpot CRM. Designed to increase productivity by reducing manual data entry, it is much friendlier for busy sales people while also providing better integration with HubSpot's marketing software.
2. Use Productivity Apps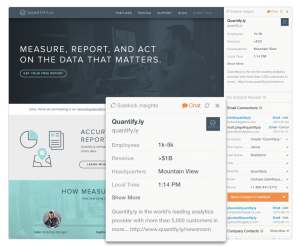 Apps are great for helping to increase productivity. Sidekick (www.getsidekick.com) is a free app from HubSpot that sends alerts when emails you've sent to clients are opened and read, giving you an immediate advantage when contacting those individuals. Other useful apps are GoToMeeting, which enables on-the-go Web conferencing; Square, which reads credit cards for on-the-spot sales transactions; Parkmobile, which comes in handy when you need a parking space; and Keynote, which gives you flexibility in creating, viewing and editing presentations.
3. Engage Your Customers
Use your website to engage your customers. By providing offers and interesting content, you can reach a much larger audience while also addressing common questions or providing resolutions to customer problems.
Customers seek information that provides value while filling a need. This could mean adding a blog to the site, increasing interaction on social media platforms and other outreach tools. When creating your content, make sure you are addressing specific target audiences. This could be new, returning and disgruntled customers for specific pieces. Updating your site on a consistent basis is also important. Highlighting new items on the site or new content will keep customers constantly engaged with new options.
4. Reduce "Busy" Work
In sales, interaction is the number one objective. When you reach out to customers via email, if the topic is engaging, they will want to know more. Keeping their interest is key. When prospects reply to your correspondence, make it count. Creating standard email replies allows you to respond faster to requests. Including links to interesting blog articles about topics that may interest them keeps them in the loop and exposes them to what you have to offer.
Complete all your administrative tasks at the same time to keep your schedule flowing and capitalize on the time allotted. Make all calls together, do all CRM work and follow-ups and automate your emails to send at a certain time that will be the most effective in reaching your customers. Finally, use your field time to tackle all your in-person sales calls to avoid losing time going in and out of the office.
5. Focus Your Efforts
Carefully planning your day to establish priorities will go a long way in being productive. Using a calendar to establish daily contact and sales goals will maximize your time. It's best to plan your day the night before to establish a strategy that will allow you to hit the ground running, and getting enough sleep is the first step in improving your functionality. By focusing your efforts in planned blocks of time, you will be able to eliminate the "fluff" and concentrate on the tasks that will assist in making sales.
Sales Productivity is a Process
These are 5 guaranteed ways to help you become insanely productive while increasing your sales and making you more efficient. By following a plan, it's easy to see where the time-wasters were able to creep in. Use these tactics to improve your workflow, make the most of your time and position yourself as a leader in your field.
How do you stay productive? Share your tips in our comments.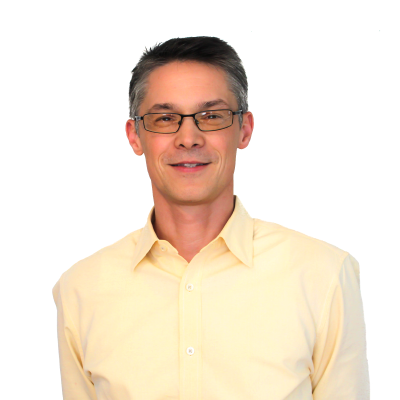 William McKee is a founding partner of Knowmad. As a Web architect & Internet business consultant, he is passionate about applying business knowledge & technical expertise to deliver solutions that advance business online. With over 15 years of Web experience, his current work involves designing strategies and creating processes to help business attract, engage and convert website visitors into customers.