Founded in 1998, Google has gone from its humble beginnings to the current state where it is the easiest, fastest, and most affordable way to find just about everything you need on the internet. However, Google has not always been such a reliable information source. It took tons of work, energy, research, time, and algorithmic change to get it to where it is today.
This guide will provide an accurate evolution of Google Algorithm updates including where they started, where they are now, and where they are going. Remember, Google has been changing its search algorithms hundreds of times every year.
Whereas most of these algorithmic changes are minor, the search engine occasionally rolls out major updates (such as Google Penguin and Google Panda). These updates affect how search results are shown and classified in significant ways.
For Google search marketers, therefore, it is imperative that they know the dates of these updates. This knowledge will help explain and understand the changes in organic web traffic and rank. Knowing these details will improve their search engine optimization efforts if the implement the right strategies based on current details given.
So, without further ado, here are the top Google Algorithms changes over the past few years starting in 2014 and progressing forward to 2016:
2014 Google Algorithms Updates
February 6 – Page Layout
Google refreshed their page layout algorithm (also known as top heavy). This was originally launched in January of 2012 as a mechanism to penalize websites with too many adverts above the fold.
May 19 – Panda 4.0
Google confirmed that they would update Panda. This change included an update to the algorithm as well as a data refresh. 7.5% of English queries were officially affected. However, although Matt Cutts reported that the update was rolled out on the 20th of the month, it is likely that it started much earlier than that.
June 28 – Authorship Photo Drop
On June 25, Google's John Mueller made the surprise announcement that Google would drop all authorship photographs from its SERPs. This was shocking considering how heavily the search engine had promoted authorship as a connection to its social media tool (Google+). The drop was completed by the 28th of June.
July 24 - Pigeon
The local search engine optimization world was shaken up by a new Google Algorithmic update. The update was designed to dramatically alter a couple of local results. It was also meant to modify how the search engine would handle and interpret online location cues. Google also claimed that Pigeon would promote closer ties between core algorithm(s) and local algorithm.
August 2014 – Removal of Authorship
As a follow-up to the drop of authorship photos in June, this Google change announcement was designed to completely remove authorship markups. It would also stop processing it. As a direct result, all authorship bylined disappeared from SERPs by the next morning.
August 6 – HTTPS/SSL Update
After a couple of months of speculation, the search engine announced that it would start giving preference to secure websites. This announcement proved that adding encryption to a website would provide a lightweight boost in rankings. Google stressed that although the boost would start out small, it would increase once the changes turned out to be positive.
September 23 – Panda 4.1
Google announced significant changes to Panda. These changes included algorithmic components. The search engine estimated that the update would impact 3 to 5% of the queries that would be affected. However, given the fact that the rollout was rather slow, the exact timing was unclear.
October – In the News Box
In October 2014 Google made what was a display change to news box results. Later, the search engine announced they had expanded the news links to a larger set of potential websites. Because of this Google Algorithm change, the presence of news results spiked and major news websites reported traffic changes.
October 17 – Penguin 3.0
A year or so after Penguin update 2.1, the search engine refreshed Penguin. The update was, however, smaller than anticipated and affected less than 1% of English/US queries. As such, it might only have been a data update and not a new Google Penguin algorithm. The timing, however, was unclear especially on the international stage. Still, Google announced that it would be spread out over a couple of weeks.
October 21 – Pirate 2.0
Two or more years after the original Google change for DMCA/Pirate, the search engine launched yet another update. This update was designed to combat the piracy of digital media and software products. As such, it was highly targeted and caused dramatic drops in the ranking of a group of websites.
December 10 – Penguin Everflux
A representative from Google said that Penguin had already shifted to the continuous update program. This was a move away from the infrequent but major updates it was prone to. Although the exact timeline remained unclear in the announcement, the claim fitted the ongoing flux after Google Penguin 3.0. It also included unconfirmed reports of the Penguin 3.1 update.
December 22 – Pigeon Expansion
The major local algorithm update was dubbed Pigeon and expanded to Australia, Canada, and the United Kingdom after hitting the US in July. Although the update was only confirmed towards the end of the year, it might have been rolled out a bit earlier.
2015 Google Algorithms Updates
April 22 – Mobile Update (Mobilegeddon)
In what was a rare move, the search engine pre-announced a new Google change. It informed players in the industry that mobile rankings would differ significantly for mobile friendly websites.
May 3 – The Quality Update
Google acknowledged that there would be a major algorithmic change that would impact quality signals. The update had a majorly broad impact. However, Google did not reveal the specifics of the nature of the quality signals that would be affected.
July 17 – Panda 4.2
Google announced a Panda data refresh that they promised to fully roll out in a couple of months. The immediate impact remained unclear, as did the signs of a major update to Google Algorithms.
October 26 - RankBrain
In October, the search engine announced that machine learning has always been part of their algorithm. To this end, it contributes to the 3rd most important ranking fact.
2016 Google Algorithms Updates
February 23 – Google AdWords
In February, Google majorly changed AdWords by entirely removing the ads on the right column. The search engine also rolled up 4 ad top blocks on most commercial searches. Although this update was for paid search, it has had significant implications for the click through rates (CTR) on both organic and paid results – especially where competitive keywords were involved.
May 12 – Mobile Friendliness
A little more than a year after Google rolled out its original mobile friendliness update, it kicked up another ranking signal boost. This was designed to benefit websites that are mobile friendly, particularly on mobile search.
September 13 – Universal/Image Drop
There was a 50% drop in search engine responses with regards to image (vertical/universal) results. The shakeup of universal results opened organic positions on the first page, thereby causing substantial shifts in ranking. It is likely that this change was part of a larger Google Algorithm update.
September 23 – Real Time Penguin 4.0
In September, Google announced their long-awaited Penguin update. The new Penguin works in real time. It is also baked into the core Google Algorithm.
So, there you have it – the major Google Algorithm updates over the past 36 months. However, if there is one thing I've come to learn about Google, is that it is an ever-growing piece of the Internet. Google is in the business of providing the best possible search results for its users so it will always be concerned about user experience and so should we all.
As Internet technology grows I believe we can expect more and more empowerment toward user experience.
When a Google update happens it can affect us all, unfortunately. Often times, we complain or are left in bewilderment about why our traffic or rankings have dropped but at the end of the day, Google is doing this to create a better web experience for everyone. This includes businesses attempting to connect with new visitors each and every day.
Although some suggest its demise, Google is here to stay for the foreseeable future, like it or not. As Google continues to roll out updates, it's important that we, as SEO's, stay up-to-date on how these changes will not only affect our clients but how they will affect the user experience. Understanding this and being able to think this way will always give you a leg up on the competition.
Have any of these updates affected you significantly? Which have you liked and which was the worst in your opinion? Share these thoughts as well as where you think Google is heading as we enter 2017 and beyond in the comments below.
Also, if you think I missed an important update that should be in this list, please let me know and I'll try to get it added!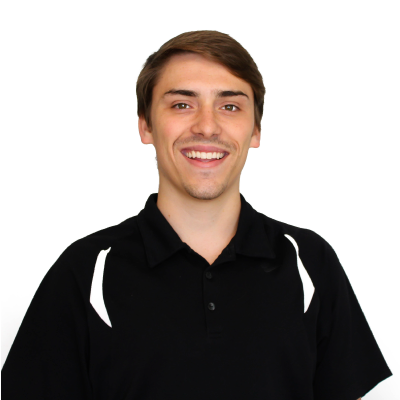 Matt is an observer. His keen attention to detail and knack for noticing the little differences set him apart. Coupled with his ability to think laterally, this skill creates an opportunity for him to think of innovative and unique ideas designed to help clients meet their goals. At Knowmad, Matt focuses on SEO and PPC services.