Last week, the Charlotte Web community hosted BlendConf. Organized by Bermon Painter (@bermonpainter), the 3-day event featured workshops and over 50 expert speakers who covered topics in User Experience, Design, and Development. The event attracted more than 300 participants to the Sheraton hotel in Uptown Charlotte. Van Wilson and I attended on behalf of Team Knowmad and filed the following report.
The Big Idea
As the title suggests, the overall theme of this conference centered around mixing up skills. In other words, it's good to be a generalist. Although the webmaster is dead and many new skills are required, being a generalist has merits. In a young and turbulent industry like the Web, specialization is a poor survival strategy. Technologies change quickly and the speed of change is amplified as more and more components are added to the mix.
Team members who are cross-trained among many disciplines and develop deep proficiencies in multiple areas are more effective and more engaged in the final outcome, not just in their individual contributions. Generalist teams support the ebb and flow of project work and are more resistant to disruption. The design processes that were presented involved more team members earlier in projects and iterated faster throughout the process.
Design Is Everywhere
One of the speakers defined design as problem-solving and communicating. As a natural problem solver, this definition resonated well with me. This experience was indicative of the conference as a whole. The talks were broken into three tracks, User Experience (UX), Design, and Development, but all the talks emphasized the need to solve clients' problems and how to communicate both with clients and within your team. This was the main idea of several of the presentations:
"Discovering Unexpected Ideas Using Generative Design — MyJive, Design track
Creating a Holistic Financial Experience Strategy — Rikki Teeters, UX track
Designers & Developers (In Harmony) — Rich Robinson, Design track
Design The Code: Letting Care and Curiosity Shape Your Career — Brandon Mathis, Development track
Convincing Clients Without (Much) Bravado — Mindy Wagner, Design track
Remote Pairing for Designers and Developers — Michael Parenteau, Development track
Collaborative by Design — Teresa Rench, UX track
The presentation that perhaps best encapsulated the theme of the conference was the Saturday keynote by Leslie Jensen-Inman. Her talk, "Unicornucopia: Learn the Skills Needed to Survive and Thrive as a Creative Unicorn," emphasized the way to learn a diverse set of web skills is to do so in a community of individuals sharing those skills.
Let's Do It Again
As a long-time Charlottean, it's exciting to see events and speakers of this caliber coming to the Queen City. We look forward to doing it again next year!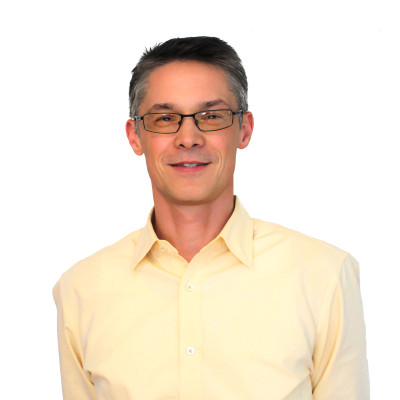 William McKee is a founding partner of Knowmad. As a Web architect & Internet business consultant, he is passionate about applying business knowledge & technical expertise to deliver solutions that advance business online. With over 15 years of Web experience, his current work involves designing strategies and creating processes to help business attract, engage and convert website visitors into customers.