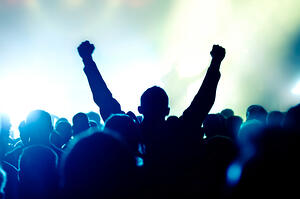 In March of this year, after nearly six years of service, I left a marketing role at a small private university in South Carolina. One year prior to my move, I had the privilege of implementing inbound marketing, a new strategy for the university. I used the software HubSpot, to help attract more leads from prospective students.
The Challenge
Like any small educational institution with a tight budget, my marketing team didn't have the resources to fund an entire marketing toolbox. Maybe we could afford a hammer and screwdriver. We had to be very picky about our efforts. We had to focus. Really focus!
One of the few tactics we employed each year was to purchase a profile listing in a handful of college search websites. They had built an audience of thousands (some millions) of eager high school students looking for the perfect college. After creating a profile, I could kick back and let the leads roll (or sometimes trickle) in.
So, it always made sense to give these websites $10,000-$20,000 each per year to deliver some of those high-schoolers to our website. Of course, the students would discover how we would be the fulfillment of their university dreams.
Meanwhile, I learned about inbound marketing through my favorite marketing authors and bloggers, but thought of it as that European sports car taunting me from behind the dealership window. Very desirable, but fully out of reach.
The Power of Inbound Marketing
Inbound, or content marketing could be the solution to our recruitment struggles. I figured that if any organization could really rock inbound marketing, a university could. We constantly produce and sell information!
We could take some of that from the classroom and put it on our website. So, when students searched for what we offer, they would find us, complete an inquiry form, enroll, graduate, start a great career, and live happily ever after! Well, eventually I suppose.
After multiple "taunts", uh… "contacts," from our HubSpot sales rep, we broke down and decided to listen. To my joy and utter shock, inbound through HubSpot was much less expensive than I feared it would be. For less than what we paid one of our search websites, we could invest in the software that would enable us to build a platform and attract our own audience. One that we didn't "rent" and would go away at the end of the year!
Making It Happen: Building a Strategy
After implementing HubSpot, we continued to use some of those same college search websites. We found value at maintaining a presence there - where students are already looking. But in the long-term, it would be critical for the university to build it's own audience.
With my team, I created a strategy that included a new blog, white papers, downloadable brochures, and other content - a library of information that our prospective students longed for. Our website would become a "student magnet." In return for our investment of time and resources, our reward would include greater visibility on search engines, the status of being known as a thought leader, and our own audience to serve – well into the future.
Though I'm no longer at the university, the inbound marketing effort continues there. Through my experience, I can offer these tips:
Tip #1 - Rearrange Your Budget
Evaluate your tactics carefully. If you're doing something just because you've always done it, you might take those funds and allocate them to the long-term effort of building and nurturing your audience.
Tip #2 - Create & Distribute Your Content
Start a blog. Write an informational piece that helps your audience with a common problem. Create a how-to video. Share these through email, social media, and word-of-mouth. The more outspoken you become, the greater opportunity you'll have to grow your followers.
Tip #3 - Keep Investing
This is a marathon, not a sprint. It's easy to give up after six months or a year when you've seen little results. Don't give up and your persistence will pay off. You'll find that the value of the audience that you cultivate will far outweigh any other. They're worth every penny.
It's time to start building.