Last Friday and Saturday, I attended ConvergeSE in Columbia, South Carolina. The event is a collaboration between Gene Crawford, Unmatched Style and Period Three, a local web design firm. The conference has only been running for four years, and has earned a devoted following, selling out in only two days this year. I was lucky enough to win a ticket in a drawing just a few days before the conference (thanks, WACH Fox!).
The event did not disappoint.
ConvergeSE is unique in that it unites all kinds of web workers. Designers, developers, usability experts, hackers, and business owners connect and learn from each other. The structure of the conference reinforces this: on conference day, everyone attends the same presentations together.
There is a great sense of community and resourcefulness among the attendees and speakers. The ConvergeSE crowd is one of action—they don't just talk about the next big thing. They're making it happen, both in their day jobs and in their pet projects. This is a conference for builders.
The overarching message I heard from the conversations, talks, and workshops is that we, as an industry, need to shift our focus away from websites and on to digital experiences.
Whether we realize it or not, we're crafting experiences that are more tightly connected to people's lives than ever. Ubiquitous computing is already here in the form of smartphones and tablets, and will become increasingly subliminal.
As pixel pushers, how can we be more strategic, more deliberate, and more holistic in our work?
How can we develop websites, apps and products that are joyful to use? Or, at the very least, worth using?
Through process. Samantha Warren gave a great presentation about how she was inspired by the process of interior design and adapted it to web design. She encourages us to design systems that can adapt with the changing needs of a web initiative, not just pages or websites.
Through design. Steve Smith's definition of design is, "To deliberately make something excellent." At Github, he and his coworkers apply this methodology beyond the visual; to everything from installing hummingbird feeders to writing custom code to integrate their tools more closely. He challenges us to design the less tangible things in our environments and our cultures.
Through curiosity. Today's web workers are challenged to become multidisciplinary. Jeff Croft encourages designers to learn to code, and vice versa. By understanding all sides of what we are creating, we can make products that work better. The best teams are made up of professionals with hybrid skill sets.
Through knowing our users. Jenn Downs of MailChimp showed off a novel way of conducting mobile usability testing on a budget. We can't build successful products for an audience we don't understand.
Through culture. Even remote, distributed teams can work closely together and share a culture, with the right intent and the right technology.
I came away from ConvergeSE inspired, refreshed and ready to make awesomeness.
If you're a technologist, I encourage you to stretch yourself to incorporate some of these forward-looking changes into your skills and workflow.
If you're a business owner, I challenge you to think bigger about your company's web initiatives. How can you go beyond your website to provide the best brand experience to your customers? What are some creative ways that you could take advantage of today's technology? The opportunities are here, if you are ready.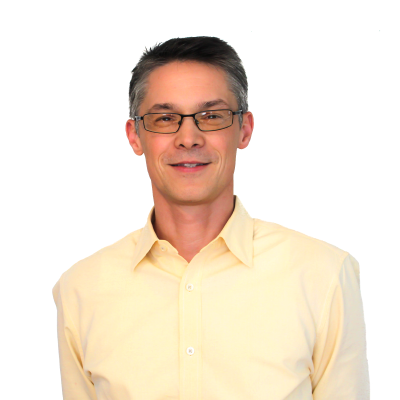 William McKee is a founding partner of Knowmad. As a Web architect & Internet business consultant, he is passionate about applying business knowledge & technical expertise to deliver solutions that advance business online. With over 15 years of Web experience, his current work involves designing strategies and creating processes to help business attract, engage and convert website visitors into customers.