Facebook is an important marketing communication tool for businesses of all sizes. Businesses are using Facebook Fan Pages to promote brands, send out event invites, broadcast company updates, conduct crowd sourcing research and otherwise stay in touch with a loyal customer base. From international brands to your local corner store, businesses of all sizes use social networks to share the personality of a brand, encourage brand interaction and cultivate buyer loyalty.
Claiming a business name on social networks is an important part of a strong marketing strategy because it creates a permission-based channel to market to potential buyers. These are the people that want to be updated on what your business is offering. Creating a business name on these networks also protects your corporate brand by preventing other individuals or organizations from claiming the brand name and misrepresenting the brand on these networks.
One of the first networks to start claiming the business brand name is Facebook.com. As of March 2010, Facebook has over 400 million active users. More than 100 million active users are currently accessing Facebook through their mobile devices. Fifty percent (50%) of Facebook's userbase log on to the network in any given day. No matter your business size, your buyers are most likely on the Facebook network.
Setting a business up on Facebook is quick and easy. We'll assume that you're already registered on facebook.com. If you're not already registered on facebook.com, visit the website's homepage to register. Once you've completed that step, read on to setup your business page.
Setup a Business Page on Facebook
If you don't already have a page setup for the business on Facebook, log into Facebook and setup a new Facebook page. When you create a new Facebook fan page for a business, you can select either the "Local Business" or "Brand or Product" option (unless you are an artist, band, or public figure). Choose the option and associated category that best fits your business need. Use your associated business name, brand or product name for 'Name of Page'. For now, we'll assume that you're using the business name for the page.
During page creation, you can choose if you'd like to publish the page or keep it unpublished until a later time. If you don't already have a plan in place for your page, we suggest you keep it unpublished while you research what your page will contain. You can publish the page when you're ready.
Setup a Vanity URL
A vanity URL is a URL or domain name, created to point to something to which it is related and indicated in the name of the URL. For example, www.facebook.com/yourbusinessname. Facebook started offering vanity urls in the summer of 2009. Facebook offers vanity URLs in the form of usernames for pages. For business pages, you need to have at least 25 fans to claim the vanity url.
You'll want to claim the vanity URL (a.k.a. - username) for your business for at least two reasons.
You'll want to make it easy to find and share your Facebook Business Page.
You can prevent others from taking the brand name in the network. (See my earlier comments about protecting your brand.)
Claiming your business vanity url on Facebook is fairly simple. However, be aware that you will not be able to edit or transfer this username once you set it.
Visit Facebook's username page to setup a vanity url on facebook.com.
Click the link in the page to 'Set a username for your Pages'.
Choose the page you're setting up the url for from the dropdown.
Enter your desired username for your business page (e.g. - yourbusinessname) and click the button to 'Check Availability'.
Once you find an available and appropriate name, accept the username for the page. You'll be presented with the shortened url for your business page.
Were you able to successfully setup your fan page? If so, post your link in the comments below.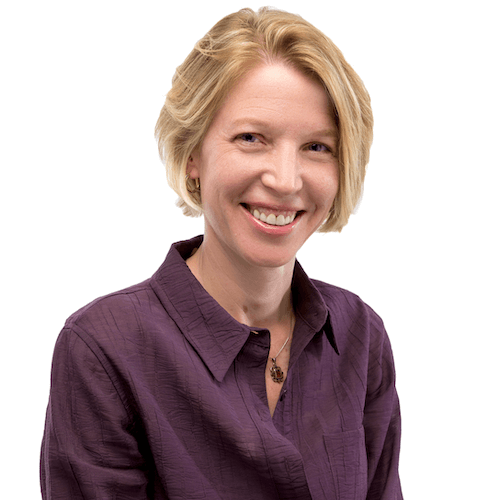 Diona is a managing partner at Knowmad. Her areas of expertise include digital marketing strategy, project management, brand management, search engine optimization (SEO), pay per click advertising, inbound marketing, content marketing, conversion rate optimization, social media marketing and website design.