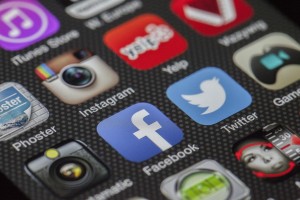 Policy. The word has such a negative connotation to it, doesn't it? Yet, sometimes policies are necessary, especially when a company's reputation is on the line.
When it comes to social media, it is important to implement a social media policy that maps out clear guidelines for employees who are active on social media to protect the integrity and reputation of an organization and its employees. Social media can spread positive vibes to benefit a company, but it also has the potential to destroy reputations if used incorrectly.
This post outlines general guidelines for creating an effective social media policy to empower employees to and eliminate any confusion around social media.
Getting Started
Focus on your company culture. Before you start on this policy, remember the goal of these guidelines should be to emphasize the values, culture, and ideals of your company.
Get your team involved! Getting your team members involved in the creation of this policy will allow for input from many different personalities to be included in the policy and will leave no room for gaps. Don't go at it alone.
Don't Discourage, Encourage!
Write this policy in a way that will encourage social media use in general. Employees should be encouraged to post positive things about your company, which will lead to a better reputation and higher visibility online. These folks can be promotors for your online reputation.
Establish Two Policies
It would be a good idea to have two policies. One policy will be for employees who use social media for their job, and the other policy will be for employees who use social media in their personal lives.
The social media policy should clearly spell out what actions on social media will result in immediate punishment of some kind whether it is a written warning, termination, etc.
Implementing the Social Media Policy
Always get your social media policy reviewed by an attorney before handing it out to employees. If there is budget available, it could also be a good idea to hire an attorney to write it for you for legal reasons.
When the policy is first distributed, it's a good idea for the company to hold a mandatory social media class. This will ensure the policy is clearly communicated and that all employees have the opportunity to ask any questions or express concerns. The instructor of this class can provide examples of what is okay, and examples of what is not okay, on social media. Repeat this class once a year so everyone receives a refresher of the policy.
Make sure new employees receive and sign this policy when they are hired. This is usually part of other HR documents. It is recommended that the company place a special emphasis on discussing the policy because, often, this is over-looked.
Do not discriminate. If an employee breaks a rule, no matter who they are, the company must take the prescribed action.
Investigate any, reports of inappropriate social media behavior, again, with no discrimination.
If you follow all of these recommendations when creating your company's social media policy, you'll be able to better leverage what is posted online by your employees and create an atmosphere that can only improve your online reputation.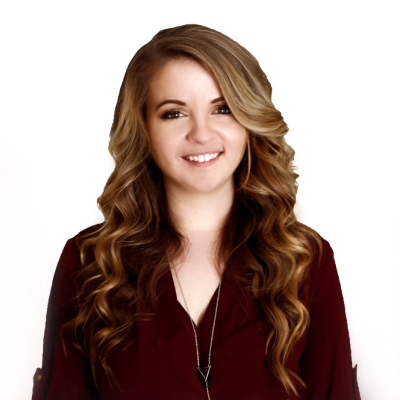 Sarah is a creative. She enjoys working closely with clients and challenging them to try new, innovative, exciting things in the design realm. By working as a web designer at a digital marketing agency such as Knowmad, Sarah has gained a full understanding of the importance of optimizing keywords for SEO in all web design projects. This knowledge sets her apart from other designers. It's important to her knowing the websites she creates are not only attractive, but can be found online and not lost in the sea of the web.