Chiropractors treat a variety of health conditions, but what they are most known for is the relief and healing they provide for back pain. Back pain is chronic problem in United States, with as many as 31 million Americans experiencing back pain at any given time. This means that every day there are potentially millions of patients looking to reach out to a chiropractor. The question is if any of them are going to find their way to you.
Granted, as a chiropractic practice you're not looking for millions of new patients, but to be successful you do need a strategy to make yourself visible and attract patients that are in your local market. According to Pew Research, two-thirds of internet users look online for information about their health or a specific medical condition. This means that an online presence built through a strong digital marketing strategy is absolutely essential for every medical business, including chiropractic offices.
It's time to stop relying solely on word of mouth and outdated marketing strategies to grow your chiropractic business. Internet marketing can open the door to growth for your practice, let us show you how.



The Benefits of Digital Marketing for Chiropractors
It isn't uncommon for a focus on digital marketing to get pushed to the side or even ignored altogether. When you're busy taking care of patients that need your services, understanding the potential value of the latest marketing trends is probably the furthest thing from your mind. Unfortunately, practices that don't put any effort at all into digital marketing fail to generate enough interest and new customers to thrive.
You know that chiropractic practice down the street that always has a full parking lot? Our money says that they've learned how to optimize their digital presence to bring people through their door. This involves understanding the various marketing channels and how they can be leveraged to bring new patients to you. Here's a few ways that digital marketing services can help grow your practice.
Visibility
When it comes to health care services, people automatically gravitate towards names that they trust. Often, this trust is built primarily around recognition. If someone is thinking about making an appointment with a chiropractor, one of two things are likely to happen. They'll either recall the name of a practice they already know and look them up directly, or they'll do a general online search and the name that they recognize is going to grab their attention first. In the digital world, visibility and recognition is everything.
Internet marketing can increase your visibility to a local audience without pushy, in-your-face advertising. For example, inbound marketing strategies like social media, build up your visibility in front of the right audience – meaning the ones with the most potential to become your patients. Combine this with an approach to search engine optimization (SEO) that places your practice higher in online search results, and you've suddenly delivered a one-two punch that gets patients through your door.
Value
Visibility is the starting point, but how do you keep their attention once they've given it to you? The answer is value. We're not talking about promoting an introductory offer for a free x-ray or therapeutic massage with an initial consultation – although that might not hurt. What we are talking about is how you can make their lives better or easier in ways that other practices can't.
Consider that not very many people wake up with lower back pain and immediately think "I need to make an appointment with a chiropractor. Instead, they're likely to reach over, grab their phone and do a search for back pain. Why? Because they want answers. They want to know what's causing it, how common it is and what they can do to ease their discomfort. Practices that provide content that fills these needs stands out.
Content marketing is a strategy for creating, promoting and managing great content that attracts and engages the audience. It sets you apart and immediately tells the visitor to your site that you're someone with authority and expertise in your industry.
Usability
Of course, you have a website, who doesn't today? Unfortunately, it's not enough to just have a website, it also needs to meet the expectations of those who visit it. Web design and web development are critical aspects of building a business in our digital world.
Features like mobile responsiveness, fast load times, and easy navigation matter. Think of how frustrating it can be to a patient who's in pain and wants to find directions on your website, but it's taking forever to load on their smartphone. Now think about the likelihood that they'll back out and click on your competitor's site instead.
Our Proof
We don't expect you to just take our word for it, which is why we'd like to tell you about our work with Active Life Chiropractic, a practice based in Charlotte, NC. Active Life Chiropractic is a locally owned practice that focuses on personalized treatment plans that treat the root causes of pain. They had done everything right, but they weren't seeing the results they wanted. We stepped in to help.
What they needed was a strategy to increase the volume of local search traffic. To do this, we implemented a holistic local SEO strategy which included updating their directory listings and adding service pages with content built specifically to attract a local market through the use of high performing local keywords and phrases. We also took a detailed approach to on-site optimization with updates and repairs to their web design to help increase its performance.
The result? Within just 30 days they saw a 385% increase in search traffic, with a 263% overall increase in organic (free) search traffic compared to initial baselines. This type of increase in search traffic is exactly what fuels lead generation and eventually the welcoming of new patients to your practice.
Digital Marketing for Your Chiropractic Business
There are many challenges to running a chiropractic practice, but we think you're up to the challenge of greeting all the new patients that are going to be walking through your door. We're the digital marketing agency that can get you noticed and get results. Our approach is holistic and results driven. Contact Knowmad today or click below to learn more.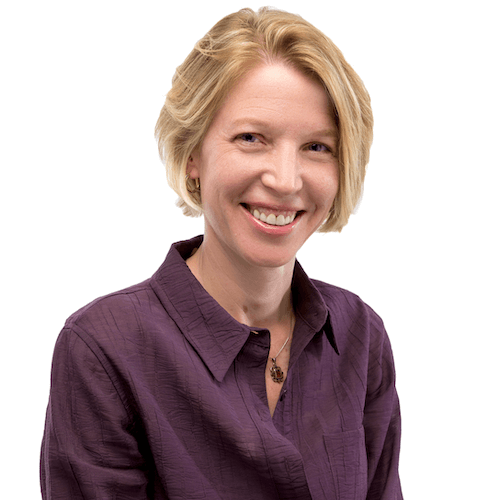 Diona is a managing partner at Knowmad. Her areas of expertise include digital marketing strategy, project management, brand management, search engine optimization (SEO), pay per click advertising, inbound marketing, content marketing, conversion rate optimization, social media marketing and website design.