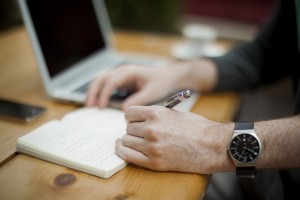 Staying top of mind with your target audience starts with an obvious task: understanding that target audience, inside and out. For manufacturers, this is often trickier than it seems on the surface. While the end user of a product must always be kept in mind, solely focusing on that group ignores a variety of other groups that makes any manufacturer successful.
For example, many manufacturers are heavily reliant on distributors to build a strong network to disperse their goods. Research and development teams are another important audience for manufacturers; though they are typically a group on the hunt for extremely technical information, R & D folks are always looking for new ways to innovate.
Developing effective personas, so that you know to whom you're talking to, is an early but critical exercise that ensures you're engaging potential customers with the type of content that's important to them. The best public relations efforts and the finest marketing campaigns will fall flat if they're falling on the wrong ears. However, when you've taken the time to acquire accurate demographic and lifestyle information about your audience, all that's left is crafting the right message.
Today, that's why we want to spend the bulk of our time discussing the macro instead of the micro. Of course, for manufacturing companies all of the standard marketing rules remain in place once you've dialed in deep enough to understand your audience: remain highly visible, develop a comprehensive marketing strategy to turn traffic into inbound leads, and turn those leads into sales. Even though a lot of businesses follow these marketing tenets, when it comes to messaging, many manufacturers fall into the same trap, presenting a message of "Sell, sell, sell."
Shift your message
While increasing sales is the clear goal of any company, a message of "sell" will not resonate with your current customers—and won't garner you any new ones. Instead of "Sell, sell, sell," manufacturing would serve their customers best with a message of "Help, help, help." In many ways, manufacturers are innovative problem-solvers, so this message makes complete sense.
On paper, "sell vs. help" might seem like a subtle difference, one that boils down to saying, "Hey, buy our product!" or "Our product will help you solve Problem X." But isn't there a chasm between those two sentences? The latter option represents a total shift from "we want to sell you something" to "we've created a product or service to fit your specific need." Is there really a question as to which of these would be more impactful to your target audience?
Helping also means following through
The strength of this approach is that it will work throughout your marketing efforts, across a range of web content, blogging, traditional print campaigns, and social media. However, presenting yourself as a manufacturing problem-solver is only the tip of the iceberg.
Presenting yourself as a problem-solver is pointless if there's no follow-through. Offering timely responses or answers to inquiries will go a long way toward developing your new status as a customer resource.
Social media, specifically, is a great place to plant your problem-solving flag. Your efforts there start with adhering to the golden rule: be engaging. Social media engagement starts with coming up with creative ways to tap into your target audience with Q&As, contests, and giveaways. All of these inherently give followers a better understanding of your company's abilities, while cementing your status as a potential problem-solver, too. Spend some serious time on your social media channels to see which businesses do this best.
Remember, this starts with strong messaging, but continues with follow-up. Just like an unanswered email in your inbox has a waiting customer on the other end, Facebook posts and Twitter mentions have potential customers hoping for a response as well. Your social media channels are an extension—and in many ways, the strongest reflection—of how much you value customer service.
For manufacturers—or any business, really—to stay top of mind with its target audience, it's crucial to craft a message that reverberates across all of your marketing efforts. We're of the opinion that making the about-face to "help" over "sell" is a perfect starting point. How are you staying top of mind in your respective market?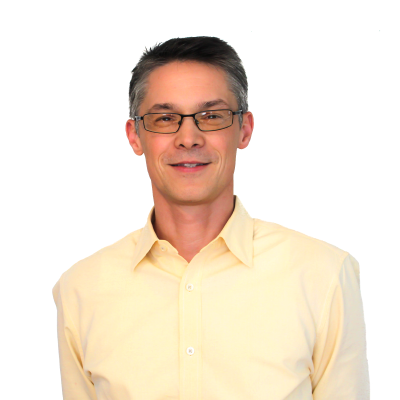 William McKee is a founding partner of Knowmad. As a Web architect & Internet business consultant, he is passionate about applying business knowledge & technical expertise to deliver solutions that advance business online. With over 15 years of Web experience, his current work involves designing strategies and creating processes to help business attract, engage and convert website visitors into customers.