When you're in the market to buy Inbound Marketing services, it's tempting to price 3-4 agencies, choose one and call it a day. However, it's important to understand that the cost is more than the investment in an outside agency or an internal team. Without this understanding, you'll be surprised when you find there's more to investing in Inbound Marketing than simply sourcing it.
Let's look at what the investment into Inbound Marketing includes and important considerations to help you evaluate the investment.
How Inbound Marketing is different
Comparing Inbound Marketing to traditional marketing, or even traditional Internet Marketing, is a bit like comparing apples to oranges. Inbound Marketing is a methodology for creating both short-run and long-run value via your company's online presence. It's also more than just a marketing activity. It's a sales-enablement and sales support tool. Investing in Inbound Marketing without including Sales is a bit like removing a leg from a three-legged stool. The result is reduced balance and effectiveness in the approach.
In the short-run, there's a revenue and lead generation plan attached to the Inbound Marketing plan. Sales needs to be involved so the plan supports their work and they are able and willing to follow up on leads.
In the long-run, you're building a sustainable source of new sales leads. Doing so supports Sales with more engaged leads, content that is reusable in their sales calls, personalized & automated nurturing to keep the sales process going and behavioral qualification of prospects.
While there's no doubt all of these things are valuable, it's difficult to assign an exact value. And, understandably, you need to place a value on it to make sure it's a good investment and you're getting the best value. The best way for you to do so it to have a clear understanding of the obvious and not-so-obvious costs of Inbound Marketing.
The Hard Costs of Inbound Marketing
Building an Effective Team
Inbound Marketing requires a lot of varied skills. A well-built, experienced team is critical to succeeding at Inbound Marketing. If you don't have an internal team, or you need additional skill-sets for your existing team, you'll want to consider retaining an Inbound Marketing agency as part of your team.
In addition to team members that know how to implement digital marketing, you need a team member that can see the big picture. We call this person the Lead Strategist. This is a leader in digital marketing that can see the forest for the trees. The Lead Strategist guides the team on prioritizing digital marketing activity to support the sales goals. They're much like a captain of a ship, making sure the journey is on-course and that – as the landscape unexpectedly changes – adjustments are made and the destination is reached, on time and on budget.
Content Planning, Creation and Distribution
The essence of Inbound Marketing is content. Content is used to attract the right prospects by delivering the right message, to the right person at the right time.
Well-crafted content is used as the tool to attract and engage a target audience. Just creating content and putting it on a website isn't enough. The right people have to see it. This is where distribution comes into play.
Distribution usually requires some testing to see which channels or partner sites create the best distribution opportunities. Distribution might also benefit from some paid advertising, which leads us into the next item - 3rd party advertising.
3rd Party Advertising
Some might argue this "isn't Inbound," but I disagree. Effective Inbound Marketing sometimes requires the flexibility of adding 3rd party tools and services as-needed to support a campaign.
We're trying to drive revenue, remember? This often means reaching people who don't already know the business, using the most effective means. If we can cost-effectively engage a new audience using content offers for a reasonable fee, why would we not do this?
This might include paid advertising on networks, social media or other websites - including Google Adwords or Retargeting/Remarketing services. These costs are usually determined on a per-campaign basis. You can anticipate these costs by creating a campaign plan that includes a budget for these services.
Lead Management & Marketing Automation Software
Part of the beauty and effectiveness of Inbound Marketing is created by using personalized automation. To accomplish this, a lead management and marketing automation tool, like HubSpot, is needed. These tools vary in price based on the licensing model for the software. Usually you can obtain the price from the website of the software.
Website Management
Finally, there is a cost for website management. This generally includes modifications needed to support marketing, integration of marketing tools like HubSpot, browser testing and general support. If you don't have a developer on-staff, then you'll need the support of a website developer to ensure the website is well-maintained and continues to be a powerful tool in your marketing toolbox.
Additional Costs to Consider
Initial & Ongoing Research
There are a few critical items that must be researched before undertaking an Inbound Marketing initiative. These include: buyers, the buying process, the sales process, the existing market and the revenue model of the business.
While a campaign is running, research continues to evaluate how offers are performing, if any buyer assumptions are found to be untrue, how well are visitors captured as leads and how those leads turn into customers. Because everything is measurable in online marketing, recommendations are based on this data-based research. Tests are often set up to prove, or disprove, assumptions.
Business Processes
It's fairly common to discover gaps in business processes when implementing Inbound Marketing. There may be a lack of clarity, or simply no existing process, on how to follow up on online marketing leads. This might be more common than you'd expect.
There are other business process gaps that become clear once the light of day is focused on both internal and external communication processes needed for effective Inbound Marketing. Be prepared to invest some time developing new or improved business processes.
Your Time & Expertise
Whether you're a C-Suite executive, a VP of Sales or a Marketing Director, you know the business and industry better than anyone else. You need to lead by giving the "what" and "why." Your team figures out the "how."
The days of simply outsourcing Search Engine Optimization (SEO) as a hands-off marketing strategy are over. Inbound Marketing provides a more holistic, revenue-focused approach to online marketing. This requires the time and expertise of an inside business expert, who has the responsibility and authority to make important business decisions to guide the process. Without the time & expertise of such a business leader, implementing Inbound Marketing will be slower and less effective.
Now that we've covered the elements of Inbound, you likely have a better understanding of the scope of the investment. Yet, you're also likely to still have questions. The important thing is, you're on the way to asking better questions.
For instance, when considering cost, ask yourself:
Do I have a clear short-term and long-term plan for what Inbound Marketing can do for the business?
What can I, or am I willing, to invest to create the planned revenue and achieve those goals?
Do I believe this is the most effective way to accomplish my goals?
Is this something I can realistically commit to, both financially and time-wise?
Finally, ask yourself, "What if I did nothing?" The answer to this question is often very insightful. Answering these questions will help you gain clarity on the value and cost of investing.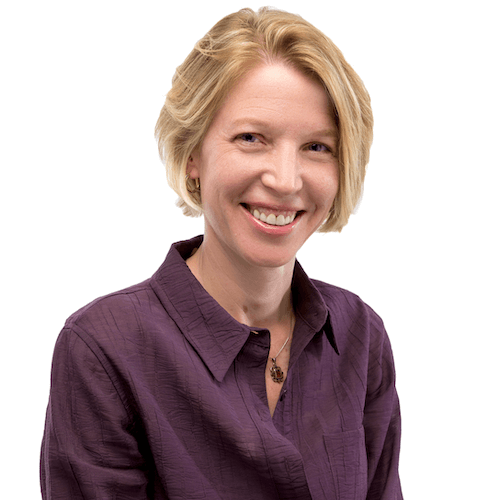 Diona is a managing partner at Knowmad. Her areas of expertise include digital marketing strategy, project management, brand management, search engine optimization (SEO), pay per click advertising, inbound marketing, content marketing, conversion rate optimization, social media marketing and website design.