Almost all senior living facilities experience occupancy rate volatility. One month your community can be at high utilization and then you can suddenly find yourself with vacancies to fill. Now what?
Marketing to seniors can be challenging. Unless there is an unexpected change or event, the sales process can be long and complicated with many constituencies involved. In this blog post, we'll look at how Inbound Marketing can help you manage the up-and-down nature of the CCRC sale.
As both an adult caregiver and a marketer, I've seen each side of this interaction. In Inbound terminology, I've gone through the buyer's process and helped clients map out their sales process. This can be a physically, emotionally and financially challenging time for families. Facilities that understand the process and support all aspects of this significant life event have the advantage.
Inbound Marketing to Seniors?
If you don't think seniors use the Internet, think again. According to a report by Marketing Profs, "On average, seniors and Baby Boomers spend 19 hours a week online, but they spend 16 hours a week watching television." If you aren't already tapping into the power of this audience, your competition is probably already doing it.
Inbound Marketing is the modern marketers response to the increasing power of the buyer to shut out unwanted interruptions, aka outbound marketing methods of buying ads, buying email lists, and praying for leads. Inbound Marketing focuses on creating quality content that pulls people toward your company and product, where they naturally want to be.
As the Baby Boomers continue the move into retirement, the competition to capture their dollar is increasing. It's not uncommon for us to hear of clients who have been creating websites, content and posting to social but not seeing the desired results. It is no longer enough to create content, you have to build the right conversion elements and promote your content to your potential audience.
The Knowmad Way
Want a simple formula for success? Sales requires connecting with the right people at the right time. Inbound Marketing gets your content to these people when they are ready.
Right Content + Right Audience + Right Time/Place = Sales Qualified Leads
That formula is different for each business and will continue to evolve. It changes when you introduce new products, expand your audience or market through new channels. While we don't have a silver bullet, here's the process that we have found to be an effective path to creating traffic, leads and customers.
Establish Goals
Create a Plan
Optimize the Conversion Pages
Drive Traffic with Local SEO + Paid Ads
Create Great Content to grow the funnel
Build an Inbound culture throughout your organization.
Creating Your Digital Marketing Plan
In our experience, the most critical element of this process is creating the plan. There are thousands of ways for marketers to use the Internet. New tools, apps and websites are popping up daily. Without good planning backed by data and experience, you can find yourself spending time and money getting nowhere. Building a new website will not suddenly result in traffic or leads. Conversion optimization and website promotion is quintessential to generating new business.
For a company that has built a website, published a blog and posted the occassional community event to Facebook or Twitter, this plan of action will take anywhere from 12 - 36 months to implement. It's hard work. It involves trial and error. For your business to succeed in the digital age, getting this right is no longer an option, it's a required survival trait.
What Now?
Now the ball is in your court. What steps has your community taken to engage with your future residents online? Have you found another method of implementing Inbound Marketing that has worked for you?
If you'd like to get a second opinion or are ready to get started, get in touch with an Inbound Marketing expert today.
---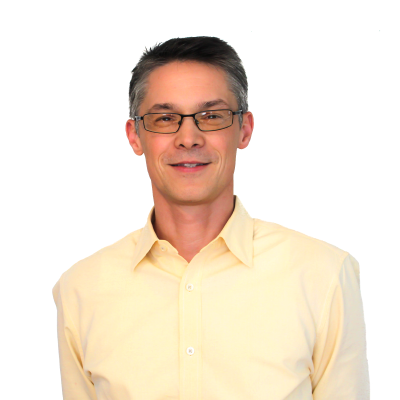 William McKee is a founding partner of Knowmad. As a Web architect & Internet business consultant, he is passionate about applying business knowledge & technical expertise to deliver solutions that advance business online. With over 15 years of Web experience, his current work involves designing strategies and creating processes to help business attract, engage and convert website visitors into customers.