Sharing lessons learned from one business owner to another is important. It provides valuable information so new owners do not need to reinvent the wheel.
The tips I have identified below are based on my experience while working with my company's Internet Marketing firm, Knowmad. I hope sharing the lessons I've learned will provide guidance to other business owners like myself and make them aware of how important internet marketing is for a business.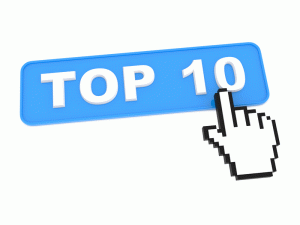 TOP 10 TIPS
1. DRAMATIC CHANGE: Marketing used to be simple. Slapping a display ad in the Yellow Pages and doing some networking was all a lot of small businesses had to do. Now, if one of your competitors is doing effective Internet advertising, and you are not, they can starve you to death.
2. RESEARCH: The first step in any online marketing campaign is to recognize the importance of examining and analyzing your prospects over the past year, identifying new opportunities, recognizing when old opportunities are no longer viable and getting familiar with your competitor's strengths and weaknesses. Find out what the low-hanging-fruit is for your company rather that banging your head against a wall. Where do you have a clear competitive advantage, good margins, potential for reoccurring revenue and can target a healthy industry?
3. TARGETING: Only you can decide what industries you are going to target, the product and/or services you are going to offer them and how you are going to package and price them. Your salespeople can't make this decision for you and neither can any marketing vendor you decide to use. It's your job as an owner to set the course and their job to collaborate and assist with tactics.
4. FOCUS: If you run in a million different directions you are likely to get little or no impact. I find I can't focus effectively on more than three targets.
5. INTERNET MARKETING PARTNER: There is a lot of smoke and mirrors out there. I think having a good partner is vital. Things are changing too quickly and are too complex for you to tackle them on your own. Choosing a vendor should include questions like - Do they have experience in your area (ex. B2B rather than B2C, experience with a similar industry, etc.), what is their process of on-boarding a new client and determining what you need, can they communicate in a way that you can actually understand and will they do it on a regularly scheduled basis, and did they pass an actual reference check?
6. DISCUSS EXPECTATIONS: In the beginning, some of my expectations regarding results from my Internet Marketing firm were not reasonable. You need to clearly communicate your goals about things like time frame, traffic, conversion rates, value of a sale, etc. They need to help you establish realistic expectations.
7. TIME INVESTMENT: Doing things right is going to take a tremendous amount of your time. If you are not prepared to block out time to work with a marketing partner to educate them about your business, plan strategy, communicate regularly, execute on the to-do list they give you, and track results, you will not be happy with your outcomes.
8. PATIENCE: Not my strong-suit, but Internet Marketing requires it. It can easily take 3-6 months to see the results of changes you make today.
9. TESTING, TRACKING & COURSE CORRECTIONS: Every company is different. Two companies in the same industry may need very different strategies because they have different strengths, go after different clients and have different pricing models. Test on a small scale before you make big dollar commitments. Then - track, correct and repeat.
10. SALES SYSTEM: You have to have a process in place to handle leads quickly and consistently. Your likelihood of closing on a lead drops by 50% if you don't contact them within one hour. There is no point in spending a lot of money to get leads if you don't have a process to actually close on them.
As a business owner, what have you learned from YOUR Internet marketing experiences?