As a long-time investor in IBM stock (my dad purchased this stock back in the 80's and it helped put me through college), I receive their annual reports. For years, this 100+ page book wound up in the recycle bin. Last year, however, I began reading it to learn more about how IBM runs its mammoth operations. What I learned was eye-opening and worth sharing.
Sam Palmisano opens up the letter with the usual rigamarole about "superior performance" and "strong EPS growth." In past years, my inner geek could never get past all that strutting and statistical voodoo. However, on the next page, these letters get far more interesting as he talks about the IT industry, marketplace & future.
In this year's letter, he writes about the last decade in which IBM promoted the "Smarter Planet" concept as well as refocused it's business around services & software, shedding many of its commodity hardware businesses. From the review, he looks ahead to the future for our industry. This constitutes growth markets, analytics, cloud & next-generation data center, and smarter planet initiatives. Not much to learn about growth markets other than that IBM works in 170 countries and sees plenty of stimulus money being earmarked for development.
The analytics section is the most interesting. IBM describes analytics as mathematical models that turn information into insight. He cites stats such as IP traffic expected to reach half a zettabyte in three years (that's a trillion gigabytes). Another interesting stat is that thirty percent of data in the world today consists of medical images. All of this data is being connected. He refers to this enhanced connectivity from computers to phones to cars to appliances to objects as the Internet of Things and says we're heading toward trillions of connected objects (and Taoism only thought there were 10,000) and hundreds of millions of individuals (thanks to social media tools). Mathematicians and economists will clearly have good opportunities for employment in this decade!
An interesting analogy that he makes in the review of last decade is the application of "advanced engineering and management principles of the sort that prior generations had applied to manufacturing." This idea is brought up again in the discussion of cloud and next-gen data centers as "the industrialization of IT." This is utility computing which moves the servers out of the server rooms and data centers and into the services arena. He briefly addresses the pros and cons of this development. It's clear that IBM will continue to invest billions into this future.
The concept of a smarter planet is no longer an if but a when. IBM plans to work with its customers to address their desire to learn how to create smarter cities, businesses, governments, health care services, etc. Let's hope some of this knowledge can be applied to the environmental impacts all this globalization and development is going to cause as we put more and more pressure on our planet's systems.
As you'd expect, the letter closes with the usual optimism and shout-outs to employees. Want to read the letter for yourself? As a public company, IBM makes its report available at http://www.ibm.com/annualreport/2009/.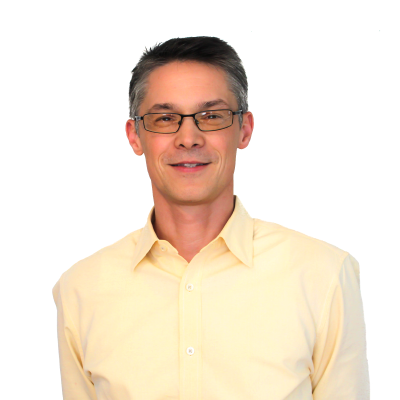 William McKee is a founding partner of Knowmad. As a Web architect & Internet business consultant, he is passionate about applying business knowledge & technical expertise to deliver solutions that advance business online. With over 15 years of Web experience, his current work involves designing strategies and creating processes to help business attract, engage and convert website visitors into customers.