Anyone who has ever personally been on a limited budget is familiar with the search for inexpensive ways to improve and extend the life of something we own. The answer usually lies in viewing the object from a different perspective.
Businesses have budgets too and in today's environment, those budgets are being squeezed. But one area that is ripe for viewing from a different perspective is Web technology and the systems surrounding it. Savvy organizations understand how to achieve maximum utility out of their existing systems, create competitive advantages, increase efficiency and grow their businesses.

So how can you improve and extend the life of your Web technology? Look for what is possible in the processes that will have the greatest impact on your business. These might include sales force automation, customer relationship management (CRM) and supply chain management.
Here are some of the ways you can leverage your technology for greater impact.
Business process automation.
Business process automation can be applied to existing systems to control costs and improve efficiency. It consists of creating well-defined processes, integrating applications and using automation where it makes sense. Web technologies can be harnessed to automate the flow of information in your business from initial lead to purchase to delivery to after-sale service.
As an example of how business process automation can leverage your current Web technologies for greater impact, let's look at a company selling products online.
The company must have a check-out process. During the Web-based checkout process, shipping can be dynamically calculated based on the purchaser's location and the closest warehouse that contains the product being ordered. The correct shipping amount appears on the screen so the purchaser pays the correct amount. This automation prevents revenue loss during the order process due.
Meanwhile, information related to orders placed on the Web site via the e-commerce shopping cart is exported automatically several times each day.
Using this exported data, orders are processed from the Web site into the company-wide computer system that handles not only inventory, but accounting as well. End users, including accounting staff, distribution and customer service are able to manage the order fulfillment workflow by using the existing systems with which they are familiar. Within hours of an order being placed on the Web site, critical data is available to all who need in a format that is user-friendly and requires little, if any, additional training.
Data and content management.
With the increasing volume of data in today's modern business environment, an automated, computer-based approach to processing and managing large amounts of data is critical to a company's success. You can leverage your current Web technology with a data management system that can process large amounts of data into databases and various devices, integrating databases into existing processes and applications, designing databases and creating reports on large datasets. You can use a Content Management System to gain more control and more effectively manage your Web site.
For example, WebGUI offers a versatile Application Program Interface (API) and many advanced features that can be customized on a per-site basis and is easily integrated with your current systems.
Research is important. Web technologies can be leveraged to benefit your business, but it is important to consider how the solution you choose will grow with your business. If the platform you choose is not scalable, then it becomes more of a problem than a solution. Make sure the underlying platform and the tool design are able to support your growth.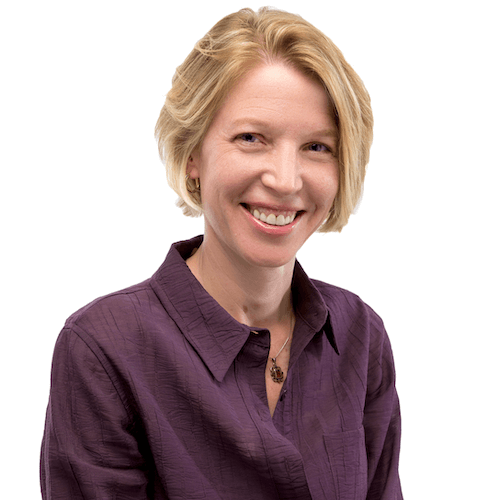 Diona is a managing partner at Knowmad. Her areas of expertise include digital marketing strategy, project management, brand management, search engine optimization (SEO), pay per click advertising, inbound marketing, content marketing, conversion rate optimization, social media marketing and website design.