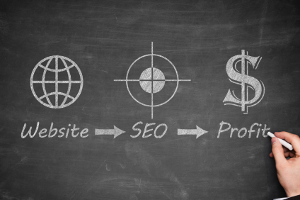 A few years ago, we were frustrated. As Web developers, we saw that search engine optimization (the skill of improving the rank of a website in search results, aka SEO) was becoming a requisite for our clients. However, our experience with this trade was one of hidden secrets and occult knowledge. As technologists, we knew that SEO is not some mystical art; it's a matter of understanding the algorithms that the search engines use to determine ranking.
If you're hiring an SEO agency or have ever asked yourself whether you're getting the value of SEO, this article is for you.
Cutting through the hype
When Knowmad decided to get into the business of Internet Marketing, we did so with the goal of bringing SEO down to earth for our clients. Thankfully, we found an SEO expert who was willing to share and help us along the way to understanding SEO. And, much has changed from those times when SEO was the hottest online marketing rage. SEO is no less important, but it is one of many tactics employed by Inbound Marketers to help increase traffic.
Despite the greater transparency around SEO, I am still surprised by the amount of misinformation and confusion I hear from clients and colleagues. The first thing we realized was that it is important to cut through the hype around SEO. On our path to SEO success, we came to three key realizations which have guided our efforts and the work we do with our clients. I hope these insights will help to shed some light for you.
Metadata myths
Metadata is information that is embedded into a web page that describes the page. Technically, it is data that describes other data. A long time ago, metadata was added to HTML in an attempt to let website owners inform early search engines about relevant keywords. Spammers quickly found they could influence a website's ranking and exploited this tag which led to its demise.
Even in 2013, I continue to hear people claim that the keywords meta tag is how to get ranked in search engines. And this information is perpetuated by old webpages which populate the Internet. I'm not the first one to tell you to be wary of what you hear or read! The truth is that the keywords meta tag is like a fossil. Using it will only add extra bulk to your pages and inform your competition about the keywords you are targeting.
For an up-to-date article about metadata and why you should never include keywords on your website, read Kristine Schachinger's article at Search Engine Watch.
Ranking #1 is Meaningless
In fact, ranking is meaningless unless it brings you customers. Over the years, we've worked with clients who think of SEO as a popularity contest. If your ego is more important than sales, there are plenty of SEO companies that will be glad to take your money and help you get your name or company to the #1 spot in Google.
For my money, I want to be seen by prospects who don't already know my company. That means getting ranked for non-branded terms. It is relatively easy to rank for your company name or a product name; ranking for more common terms is where SEO becomes both challenging and rewarding. These non-branded keywords are how you describe your business to someone you've never met. Think of your elevator speech and begin to pull together keywords around how you want to be found.
And that's where our work starts. Keyword research involves identifying these common terms for a client and finding out if there is enough potential traffic to justify optimizing for them. We're often surprised by what the majority of people are searching for as it's not the term that our clients use. As we optimize a website for a client, we regularly report on the improvement of rankings but the most important metric is how much traffic is being created by organic search AND how much of that traffic is converting into qualified sales leads.
For further reading about the declining importance of ranking, see Lukas Pleva's article "In Case You Missed It: Your Rank Tracking Reports Are Now Useless".
The Rise of Social Search
In recent years, social searching has come on strong. Google released social searches in early 2010. Facebook rolled out its platform, Graph Search, this year which integrates with Bing to give its social search tools 5x more content. No matter what kind of business you run, if you want to be relevant online, it's time to take your offline social skills into the online world.
Social is new territory for everyone. Once again, we are witnessing the temptation to make social media the latest popularity contest. Be wary of counting your Twitter followers or Facebook likes. Unless these statistics are leading to website traffic which converts to qualified leads, they are worthless to your business.
For further reading about increasing leads using social media, see this blog post by Nashua Telegraph.
The Value of SEO – "To infinity ... and beyond!"
Today's SEO is far more nuanced than simply adding keywords to your web pages. Good SEO is like good PR – hard to create and priceless when you do. No longer can SEO be the hammer that solves all of your Internet marketing challenges. Creating an integrated marketing plan using Inbound Marketing and offline tactics will have the best long-term results.
It's time to think of marketing as a marathon, not a sprint. Have you tried using SEO as part of your Internet Marketing mix? How did it work for you?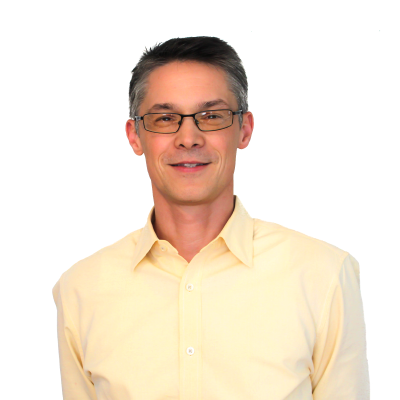 William McKee is a founding partner of Knowmad. As a Web architect & Internet business consultant, he is passionate about applying business knowledge & technical expertise to deliver solutions that advance business online. With over 15 years of Web experience, his current work involves designing strategies and creating processes to help business attract, engage and convert website visitors into customers.