Website design has continued to evolve. If you have a website from a few years ago, brittle coding, poor-layout, and image-heavy elements can be stopping your business from reaching your target audience. Get the inside scoop on the latest modern web design considerations to increase your conversion rates today.
1. Loading Time Speed and Reducing Clutter
Too many visuals can weigh down your page and distract your audience. Visuals should be used to enhance your message in a clean and constructive way. HubSpot A/B testing has shown that an excess of "over-the-top" visuals can hurt both your conversion rates, draw attention away from your message and increase the loading time of a website. The Aberdeen Group reports some significant statistics. How does a one-second delay impact your audience? Statistics show a(n):
11% decrease in page views;
7% loss in audience conversions; and
16% reduction in customer satisfaction.
Those striking visuals can reduce the chances of producing satisfied customers. Check your website's loading speed today.
2. Better Navigation with Page Layout
Page layout is at the top of elements that impact overall website performance. The page elements chosen can make it easy or hard for visitors to navigate landing pages. Consider the elements that will be located on the top of the fold or present in a page view without the need to scroll down. Internal links and ensuring that all links direct viewers correctly to the expected choice help make the customer journey a seamless process. Continuous improvement is the motto of the day when it comes to modern web design for your industry and audience. Seek to identify elements to improve and perform A/B testing to see changes in customer behavior.
3. Easy to Scan Pages
You need to make your content easy for your audience to see and engage with as part of modern web design. Your website needs to responsively designed, or as Google would put, it mobile-friendly. This makes your content formatted to fit and read well across all devices. Check if your site has what it takes here.
In addition, long-paragraphs are a no-no. Rather, break down content into shorter blocks and add headers, sub-headers, scannable bullets and bolded or otherwise highlighted text to lay out content for easy consumption.
4. Social Proof
Viewers know when they are being sold too. To cut down on the marketing but drive home the value proposition or other desired element, social proof comes into play. Social proof is typically in the form testimonials, videos or even numbers of people that have engaged with or purchased from your company and are happy with their purchase or form of engagement. This type of authentic social persuasion helps convert new prospects faster. Other forms that may appeal to B2B organizations are collections of case studies and data derived from your analytics on how many people have downloaded or opted-in to a special offer.
5. Alignment of Page Content and CTAs
Your CTAs need to draw eyes and be clear to your audience. However, the content that comes prior to your CTAs needs to build awareness, hone in on customer pain points and show how your solution can address their issue. Opt-in buttons and CTAs should not be haphazardly scattered across your website but strategically placed to help your audience learn more or take the next step in the customer journey. HubSpot shows how to create a CTA for your targeted content.
Reach New Heights with Modern Web Design
There is much to do to update and maintain an existing website or create one from scratch. Let the experienced modern web design experts at Knowmad Digital Marketing guide you in attracting and converting your audience. Contact Knowmad with your questions or to schedule a consultation with an experienced associate today.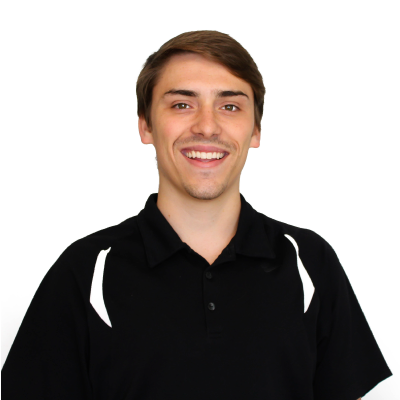 Matt is an observer. His keen attention to detail and knack for noticing the little differences set him apart. Coupled with his ability to think laterally, this skill creates an opportunity for him to think of innovative and unique ideas designed to help clients meet their goals. At Knowmad, Matt focuses on SEO and PPC services.