As digital technology evolves, so does the way people consume information. Online audiences expect something more from brands: authenticity, reliability and thought leadership. This means goodbye unsolicited advertising, hello inbound marketing and online video.
As discussed in a previous post, inbound marketing campaigns create interest in your brand so that your target audience can find you. Digital marketing experts do this by focusing on content marketing with the right kind of content. And that's where a video marketing strategy comes into play.


Online Video as Content
The advantage of video as a form of content is that it's immediately engaging, dynamic and doesn't take much work on the part of the audience to consume. From an inbound or SEO campaign perspective, it steps up your game for voice search results and improves mobile engagement rates.
When the right online video marketing strategy is followed, marketers who use video grow revenue 49% faster than non-video users. -WordStream
A few more impressive online video statistics: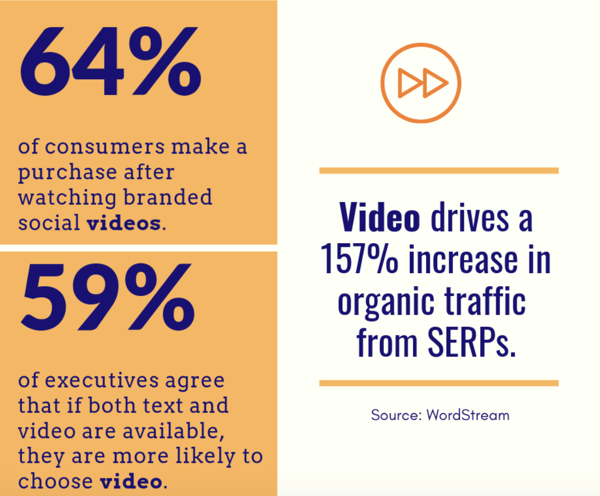 Video Strategy
Launching a video strategy can be overwhelming and take a very long time. Instead of reinventing the wheel with a brand new strategy, use a mash-up of buyer personas and video marketing statistics as a guide. For example, if you have a high traffic landing page with below-average conversions, which personas are you targeting with this page? Next, which product or service are they searching for? Turn that information into a video. Regardless of industry or audience, most searchers prefer to learn about a new product or service through video: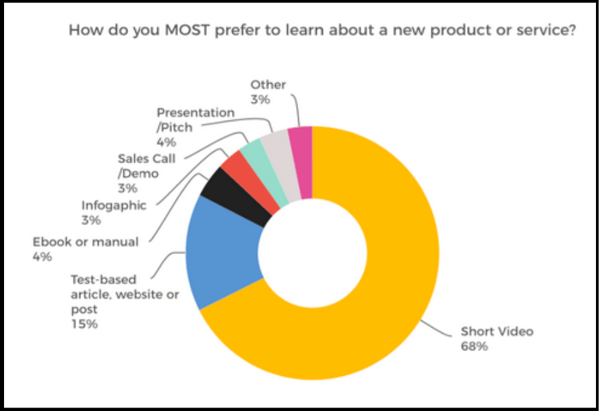 Fortunately, video production for inbound has come a LONG way and there's no need to invest in a professional camera crew (yet). Use these shortcuts to launch your strategy in the next 30-45 days.
Explainer Videos
Explainer videos are one of the most common video types produced by businesses today. They explain something in a simple, easily digestible way for their given audience. While Explainer videos often take the form of animation, they can also be a mash-up of slides, images with voiceover, and clips from other videos put together with narration.
Before you dismiss this type of video as unprofessional or not up to brand standards, check out these 17 fabulous explainer videos across a wide variety of industries.
Demo Videos
Demo videos are most popular for SaaS and software companies. Don't limit yourself if you're not part of a tech or software services agency; check out these incredible demo videos that span a variety of industries, products, and services.
Testimonial Videos
Do low conversion rates stem from trust issues? When it comes to high-value products and services, it's important to build trust with your audience, especially those who are in the decision stage of the buyer journey. Testimonial videos will take a bit more investment than other options; be sure to build a solid strategy that delivers ROI if you go this route. Consider these options if you're building a strategy around testimonial videos:
Video Content for Social Media
If you're not ready to add video content to your website, you can take a shortcut and get started with social media. Autoplay is becoming the norm for many social media platforms – the video will start, grabbing attention, and then viewers have the option to activate the sound. With endlessly waning attention spans and heavy competition for clicks and views, measuring the results from a video social media campaign can help your marketing team design a better website video strategy. If you choose to go this route, outsource it to an expert social media team to ensure accurate brand messaging and performance reports.
The Role of Online Video in Lead Generation
You'll notice there's no mention of YouTube strategies listed above. While YouTube statistics are impressive, when it comes to lead generation, videos should live on your website. Why?
There's very little correlation between YouTube rank and Featured Clip presence (

HubSpot

)

You need the right kind of

YouTube account

to enable "click-through" options to your website.

YouTube is very competitive. While part of the advantage of YouTube is the high audience numbers, your video will be buried among competitors going after the same audience.

While your videos are in production, consider these YouTube alternatives for hosting your videos. This doesn't mean that your YouTube channel shouldn't exist or put to use; just save your best video content for your website.
Would you like to learn more about generating more qualified leads with your website?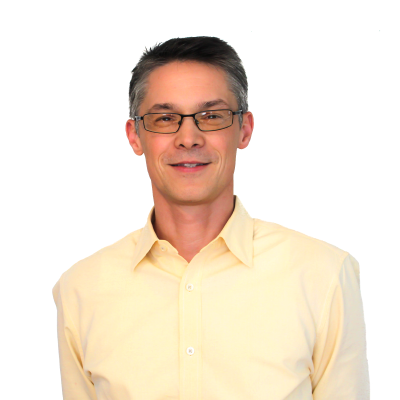 William McKee is a founding partner of Knowmad. As a Web architect & Internet business consultant, he is passionate about applying business knowledge & technical expertise to deliver solutions that advance business online. With over 15 years of Web experience, his current work involves designing strategies and creating processes to help business attract, engage and convert website visitors into customers.