Google has sent out warnings that it is going to crackdown on interstitial ads starting next year. The inter-web giant will be reinforcing its emphasis on mobile search experiences with new penalties that will affect intrusive interstitials on mobile web pages.
If you are wondering what an interstitial ad is the following is what Google posted on Aug 19, 2016:"Interstitial ads are full screen ads that cover the interface of their host application. They're typically displayed at natural transition points in the flow of an application, such as between activities or during the pause between levels in a game."
The main reason behind these Google Updates is because these types of ads prove problematic on mobile devices, especially those that have small screens. As a direct result, Google will potentially penalize those web pages by lowering their ranks on search results.
Types of Interstitial Ads
Google announced that pages that have content that is not easily accessible to users transitioning from mobile search results will no longer rank as highly as they used to. Google further explained the types of interstitial ads that will be problematic and susceptible to these penalties. These will include:
a) Popups
Websites that show popups which cover the main content have been classified under those to be penalized. This is because the popups tend to cover content after users navigate to the page from search results or as they are perusing the webpage. Most users even on older technology devices don't appreciate pop-ups which means this will likely be a welcome relief in the view of many of Google's mobile users.
b) Standalone Interstitial
Websites that display standalone interstitial ads will be penalized. This is because they compel users to dismiss the interstitial to access the main content they wish to view.
c) Layout
This is also the case with blogs and websites that choose to use layouts where the above – the – fold portion of the webpage appears very much like a standalone interstitial ad even though the original content has been in-lined under the fold.
Understanding these Google Algorithm Changes
Google has listed 3 types of interstitial ads that would not be affected by these new Google Algorithm changes if the associated web owners use the ads responsibly per the view from Google's vantage point.
These ad types include:
a) Legal Obligations
The first type includes interstitial ads that are as a response to legal obligations – such as for age verification or cookie usage.
b) Login Dialogs
These include dialogs placed on websites where the content cannot be indexed publicly. For instance, this type of interstitial will include private content like email or content that is displayed behind a pay-wall.
c) Banners
This will cover banners which use reasonable amounts of the screen space and which users can easily dismiss as required. For instance, the app install banners provided by Chrome and Safari are good examples of those that use reasonable screen space.
Additional Information on the Google Updates
Google has already launched the app installation interstitial penalty. Now, the latest Google algorithm changes will be doing away with this version. Instead, Google will roll in these penalties with new ones dedicated to dealing with the misuse of interstitial ads.
The company previously explored signals that checked for interstitial ads that ask users to install mobile apps. As Google continued its development efforts, it saw a need to broaden its focus to all interstitials in general.
Accordingly, to ensure that its signals were not duplicated, Google has removed the "check app installation" interstitials from its mobile friendly Google update test. Instead, they incorporated it into the new signal on Google Search.
Therefore, their search engine will continue staying on top of this innovative rollout once it is kick-started early next year. By so doing, Google is looking to improve the browsing experience of the typical mobile user.
Intrusive Interstitial Ads Penalties
Google has announced the latest Google Algorithms Changes. These changes will focus on penalties to be imposed on mobile pages that have intrusive interstitial ads that get in the way of users enjoying their mobile browsing experience. Apparently, Google views mobile browsers as on the increase, which they are, and seeks to cater to this type of Web server within the mobile search engine experience.
The penalty will ensure that such web pages will no longer be able to rank as highly as they initially did. The new update will replace the penalty that was initially imposed on interstitial ads from September 2015.
Although the 2015 penalty will be removed, the new updates will continue to cover the same issues while expanding into previously untargeted areas. Those who have been penalized for ads that compel users to install apps will thus continue to be penalized for using this type of marketing practice.
So, how will website owners and bloggers know if the interstitials on their websites/blogs will cause their pages to rank lower? Well, Google has already said that if the interstitial ads make content less accessible to the mobile user experience, then it is going to cause the page to be penalized.
Further, Google updated the Search Console report for mobile usability. This report will start considering the change to the penalties on interstitial ads. Today, interstitials asking users to install apps will no longer trigger errors within the Mobile Usability report. Instead, web owners will see a significant reduction in the errors displayed on the report.
However, although the ads will no longer be reported as errors, having intrusive interstitials on a website will be taken into consideration by the latest Google algorithms changes. Therefore, websites with such ads will be affected negatively in terms of their ranking on mobile search results.
Currently, most webmasters and users are happy with this news item. Not surprisingly, some people are displeased by this latest announcement from Google. One user even went on record as saying that Google AdSense has been pushing page level ads, overlay/anchor ads, and full-screen vignette ads down for months now. So, they are not sure how the latest Google updates will compromise rankings on those sites that do not comply with the interstitial ad rules.
Overall, however, most people are pleased by the announcement as it will lead to a better overall experience when using mobile search technology. Additionally, since the updates will not be put into motion until early next year, everyone has plenty of time to make the necessary changes with their sites before being penalized by lower search rankings. Now, the only issue (which is an opportunity in disguise) is that no tool exists to test whether an interstitial ad is good or bad before displaying it on one's own website.
Interstitial Ads: Spammy and Annoying
Are interstitial ads spammy? Are they annoying? Basically, the answer to both questions is a resounding yes. Therefore, it is surprising that so many corporate executives are up in arms about what is clearly one of the most spam-like and annoying ad formats available on the internet.
To better understand where and how the backlash to the war on these interstitial ads is coming from, it is necessary to first analyze the ad format. When Google announced that it would start penalizing mobile interstitial, most people celebrated. In fact, some postulated that Google should have made the announcement much earlier.
While considering the issue, and trying to understand why some people in the industry are upset by this new Google update, it is also vital that one analyzes who has been using this ad format. These ads are so prevalent that they are even found on actual corporate business websites. Thus, the penalties on interstitial ads are likely to affect a vast array of websites intended for both personal and professional usage.
Even quality websites and advertisers use interstitial ads on mobile search. This is because the amount of mobile device real estate available is so limited that it can be hard for ads to get noticed. Hulu, YELP, Snapchat, and even Twitter, for instance, employ interstitials. However, all of this is soon going to change unless the website in mind is looking to face the consequences that will come with the penalties on interstitial ads.
Concluding Thoughts on Interstitial Ads
Through these expected Google algorithms changes, the search engine will deal a ghastly blow to most of the annoying ads on mobile devices which includes interstitials and popups. If you have ever encountered these ads, then you can be sure that it is not a stretch of the imagination to conclude that they are annoyingly disliked by the clear majority of mobile users. Therefore, Google has decided to release this algorithm update that penalizes the usage of interstitial ads and popups. Given that Google owns most of the traffic that comes from search engine users. That is why this announcement will directly impact the success of most websites that do not adjust to Google's new update before it is released next January.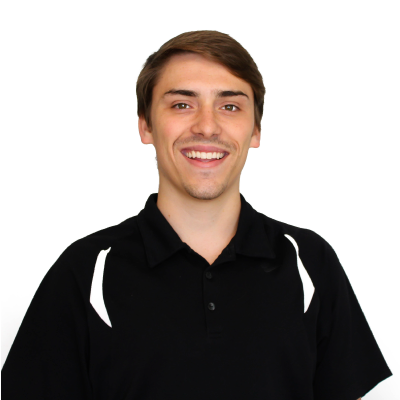 Matt is an observer. His keen attention to detail and knack for noticing the little differences set him apart. Coupled with his ability to think laterally, this skill creates an opportunity for him to think of innovative and unique ideas designed to help clients meet their goals. At Knowmad, Matt focuses on SEO and PPC services.