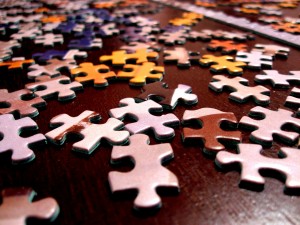 To know whether or not to implement a customer relationship management (CRM) system for your business, you first must have a strong understanding of what makes for an effective CRM. While a CRM is designed to track sales activities, it can do much more than that.
A good CRM will bridge the gap between your marketing and sales efforts, as well as the divide between your marketing and sales teams. Having tension between those two departments is an age-old challenge that many companies face. Though these teams should always be shaking hands, they're often pointing fingers when goals aren't met. Often a salesperson will question the legitimacy of a qualified lead, while a marketer might doubt that the proper nurturing has occurred.
A good CRM—an automated one—takes some of this guesswork out of the inbound marketing equation, making it much easier to hold employees accountable, and to close your marketing loop. While on the surface this probably sounds fantastic, it's not a cure-all. By answering some key questions you can determine if you're ready for one—and avoid some potential pitfalls, too. Here are the questions to ask before implementing a CRM.
Does your process work?
If there are glaring holes in your sales process, then they must be addressed first. At best, automating will cover these holes. At worst it will make them deeper. For example, if you're not generating enough leads, there's not a CRM on the market that will rectify that. To manage relationships, your business must be creating them first. In a nutshell, a CRM won't solve a sales problem.
Can you afford it?
This question applies to the staff and training you'll need as much as it does the software itself. Of course, there are upfront costs associated with implementation, but you'll also have to hire new or contracted staff to ensure that your CRM is being implemented properly. After that, you'll have to spend time and money training your staff on how to utilize it effectively. If you don't have the budget or manpower to take the CRM leap, then it's probably not worth doing yet.
Are you willing to experiment?
When implementing a CRM, one mistake businesses make is going all-in instead of going through a prolonged period of experimentation. While this also addresses those costs we just discussed, having a piecemeal approach provides the opportunity to calibrate your CRM before putting all of your relationships in one basket. For example, letting one eager early adopter within your company try his or her hand for a few months may reveal the effectiveness—or lack thereof—of the CRM you're considering. There's no reason to overbuy if you don't have to.
Do you and your staff have the patience?
Whenever a new process or tool—especially when it's automated—is introduced, the nature of most employees is to bemoan the change. Glitches aren't probable, they're guaranteed. While you and your staff's patience is directly tied to the expertise of the implementation, an honest assessment of your staff's willingness and ability to utilize a CRM is critical before rushing headlong into such a big transition. In some cases, it can simply be a matter of transitioning at the right time (be it after that experimentation period, or at a slower time of the year for your sales team).
Your answer to those questions will ultimately determine whether or not the time has arrived for you to start using a CRM. If it has, then your lead intelligence, sales and marketing alignment, lead pipeline, and marketing campaigns should dramatically improve—as well as provide data on your marketing return on investment (ROI).
In closing, we feel it's important to reiterate that timing is everything when it comes to CRMs. It's better to implement later than too soon. A CRM can be likened to exercise equipment: when it's being used properly, you'll see results over time. However, when it sits idle, it does no one any good and represents money wasted.
There are plenty of excellent CRMs available. Which CRM do you prefer? And if you don't have one, do you think you're ready?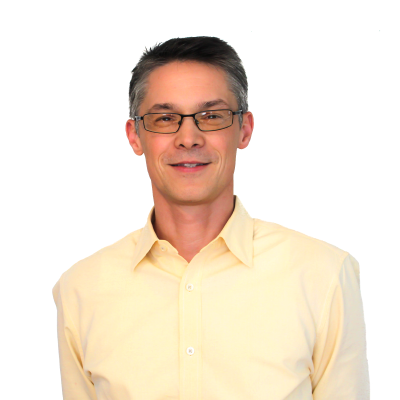 William McKee is a founding partner of Knowmad. As a Web architect & Internet business consultant, he is passionate about applying business knowledge & technical expertise to deliver solutions that advance business online. With over 15 years of Web experience, his current work involves designing strategies and creating processes to help business attract, engage and convert website visitors into customers.