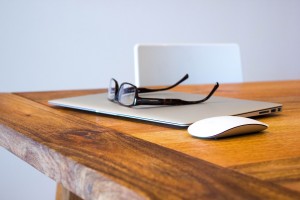 Inbound marketing can seem daunting. To some companies, the Internet itself can seem like a complicated maze of opportunities. While in the past many businesses have tried to dip their toe into the cyber-pool via Facebook fanpages, rudimentary email campaign efforts, or with outdated websites, the truth is that online marketing doesn't really allow for toe-dipping.
By the time you've tested the waters and gotten a feel for the temperature, the Internet has moved on. It evolves each year, which means that the way it can be maximized for inbound marketing changes, too. That's why at this point most companies have abandoned their timid approach, and now dive head-first into their online marketing efforts just to keep their businesses from remaining in the Stone Age.
Unfortunately, simply having an online presence isn't enough anymore. You have to employ an integrated strategy, one that also walks the tightrope of offering a strong marketing return on investment (ROI). For the businesses that have been daunted about getting online, measuring performance can seem like just another metrics-based hurdle.
Have no fear. There are plenty of technology solutions that measure marketing performance out there. Here we discuss the three types you need.
Marketing Automation
The core goal of marketing automation is lead conversion. While a good marketing automation platform shortens the sales cycle, at its heart it allows you to construct a superior user experience. That experience goes a long way toward nurturing a lead into a customer, creating critical sign posts along the way.
Since you're doing a lot of hand-holding throughout the lead conversion process, the right software allows you to gauge performance to see what content is working and which content is not. For example, to know if your email marketing is effective, you must be able to track click-throughs and open rates. However, each marketing channel needs its own workflow, and each channel's success or failure will be judged by wildly different criteria.
We've found Hubspot's all-in-one marketing software to be exceptional. For search engine optimization (SEO), blogging, calls-to-action, closed-loop marketing and more, Hubspot provides the tools to take your inbound marketing from 0 to 60. Hubspot does not offer automation for automation's sake. It's backed by a methodology, one that can be customized for your business, allowing you to understand the behaviors of your current—and future—customers.
Analytics
By viewing your website as a destination, it will allow you to take a step back to understand why an analytics platform is critical to your marketing efforts. While the overarching goal of your online destination is to attract visitors, knowing how they got there goes a long way toward the evolution of your Internet home.
If you think of your website as a city, then you easily understand that there's a variety of ways for a person to get to that city: by car, plane, train, or boat. Your website is no different. Is your traffic coming from organic searches, social media channels, or links from partner websites? Gleaning information like this allows you to set priorities and investigate anomalies.
Here, Google Analytics is obviously the standard. And Google Analytics lets you dig as deeply as you'd like. Once attached, you can easily set up basic reports, or create custom reporting options that provide a ton of metrics and filters.
CRM Systems
Customer relationship management (CRM) goes a long way toward closing the marketing loop, telling you how many customers you've earned. It's a critical interface that integrates your external and internal efforts for lead conversion, serving as the hand-off when that lead becomes a customer.
For CRMs, we'll return to a key term: integration. And the more automated this integration is, the better. Human intervention, especially when it comes to managing customers, can lead to errors. The right CRM provides lead intelligence, aligns sales and marketing teams, streamlines your pipeline, and enhances marketing campaigns.
Hopefully, this provides some starting points for these three technology solutions. Keep in mind, all three of these options—Hubspot, Google Analytics, and the CRM—will work in concert together, and give you a greater grasp of your marketing ROI. Do you prefer other software, analytics tools, or CRMs? If so, we'd be interested to hear which ones have worked best for you, and why.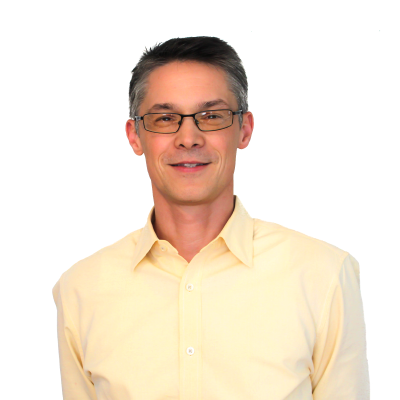 William McKee is a founding partner of Knowmad. As a Web architect & Internet business consultant, he is passionate about applying business knowledge & technical expertise to deliver solutions that advance business online. With over 15 years of Web experience, his current work involves designing strategies and creating processes to help business attract, engage and convert website visitors into customers.