I've been thinking a lot about the value of website audience research while working on audience research for a client. To be honest, we haven't always done this research. You're probably surprised at the honesty and I cringe a little now while admitting it.
It's not that we didn't know the value of audience research. We all know that it's important to know who your audience is whether you're writing, performing or creating a design. Otherwise, how can you ensure quality or perform well?
Sometimes, we just did it informally for an internal guide and didn't deliver the research to the client. Other times, sadly, it just got skipped because there was no budget. So for a dark time in Knowmad's history, we didn't formalize the audience research process and it wasn't fun.
These days, I don't know how we designed a site without this valuable and easy to obtain information! Crazy, I know. I also know we're not alone here in having skimped on the audience research step in the past so I thought I'd share some insight into our ever-evolving process.
Audience Research: In a Nutshell
So, how do we conduct audience research? The research can be very simple and you might be surprised how much we human beings love helping by giving our opinions. Generally speaking, we like doing favors for others, if it doesn't take too much of our time and isn't a lot of work. Translation: keep it simple and quick.
The hardest part of the research is asking for help from the audience groups and getting their attention. We haven't yet had to offer an iPad to get responses because our clients typically recruit audience members through existing relationships.
Here's a quick overview of how we conduct & use the research.
Define target audience groups
Create questions to illicit insight on needs, values, goals & tasks
Analyze the results & create a user task matrix
Share the results with our client
Use the information gathered to inform wire-frames for design
Use the information for content strategy
Also use the information for visual design
Review the audience research during & after project development
As you can see, this information drives most of the process. I really don't know how we ever built websites without it.
What questions do we ask?
Our questions vary by industry and organization type. Generally speaking, the questions center around needs, desires, values and behavior. Technical questions are limited to keep the interview or survey easy for the audience member. Most technical questions can be answered via an analysis of web analytics. Some common questions include a variant of the following:
What do you expect to accomplish while on this website?
In relation to Company X, please rank order the following values.
How much does the website influence your purchase?
In relation to Company X's website, please rank order these 5 tasks.
How much time to you spend in the following social networks? (Provide a list with % options for time, e.g. '50% or less')
What's in it for the client?
Aligning audience needs with established business goals ensures the web presence is performing for the business or organization. We use audience research for both functional & visual design as well as content strategy. Audience research helps us & our clients prevent spending budgets on web initiatives that audience members won't find beneficial.
My favorite example for this is the idea of adding a forum to a website. On the surface, it may sound like a fantastic idea. Users will stay on the site, they'll talk to one another and Ad revenues will go up!
Forums are a lot more work than you might expect to succeed. You need moderators who are quick to respond. When spam issues arise, they must be remedied quickly. To get a forum going, you may need 'ghost posters' to make it look active and encourage real users to join the conversations.
If audience members do not already engage in this behavior (posting to and reading forums), it's much easier and often more effective to engage them via an existing behavior.
Are you conducting research on your project's target audience? If so, share your techniques and stories. We'd love to hear them.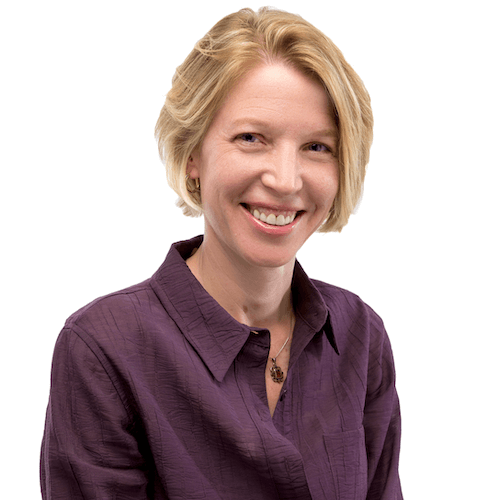 Diona is a managing partner at Knowmad. Her areas of expertise include digital marketing strategy, project management, brand management, search engine optimization (SEO), pay per click advertising, inbound marketing, content marketing, conversion rate optimization, social media marketing and website design.