Design for the web is an ever changing practice that has come a long way since the first website was constructed in 1991. Emerging with text-based and table-based design in the 1990's, the look of the World Wide Web in 2016 has evolved into a sleek, modern look on presenting information. We are going to explore a few emerging website design trends to expect in 2016.
Trendy Topic #1 ~ Typography
In the early 1990's, when the web was foreign, uncharted territory, websites were entirely text-based, with images and styles nonexistent. Today, text in design has made a comeback, but in a revolutionary way. In 2016, typography and text are taking on a more central role and main focus in web design. Some trendy developments in text-based web design to expect in 2016 are:
Custom typeface to be used as a tone-setter for a brand or site
Typography used with/as imagery
Big, bold typefaces
Colossal font-size to proclaim a message
Typography used as main focus over imagery
Taste Rewind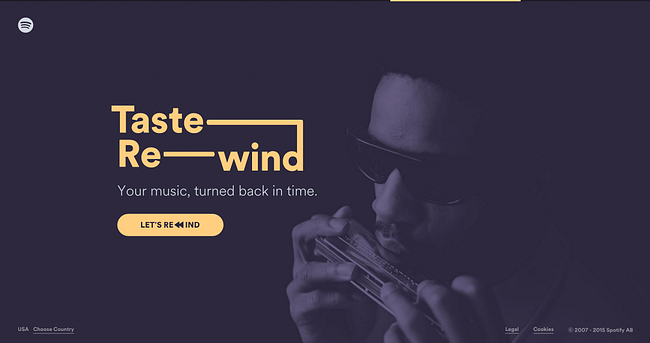 QED Group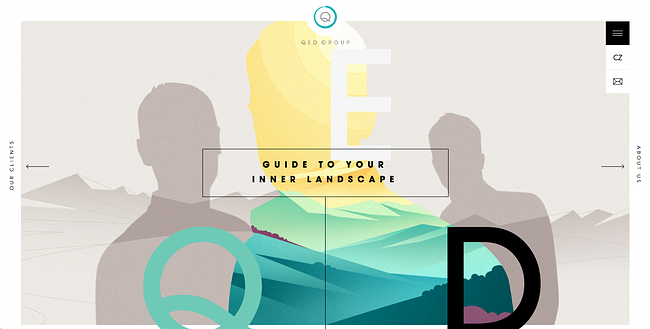 Neopolitan Clothing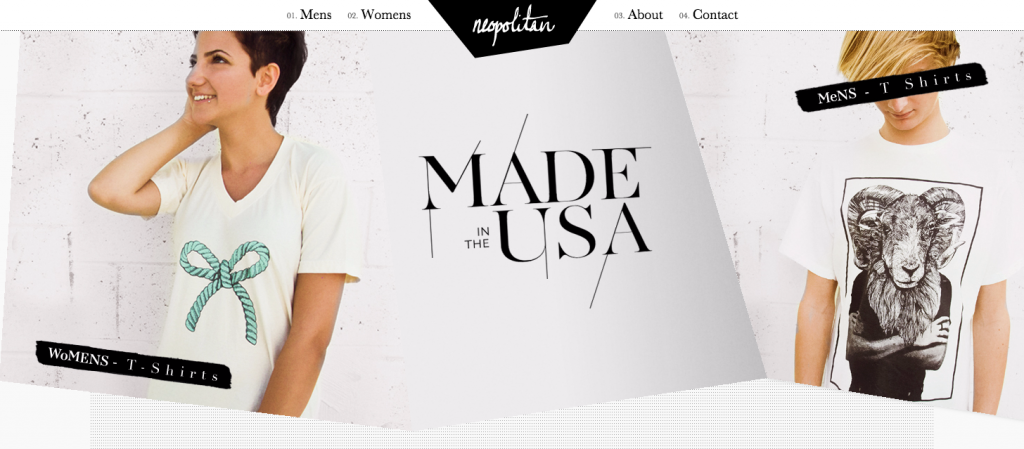 Trendy Topic #2 ~ Hamburger Menu
Our next trendy topic to recognize is the hamburger menu. It's a pretty cool twist on the ordinary, everyday site navigation that normally spans the top of a web page. The hamburger menu started during the "mobilegeddon" phase when the amount of mobile usage took over the amount of desktop usage. On mobile, the hamburger menu made it possible to collapse the navigation menu for better user experience. This approach has now found its way onto desktop websites.
On desktop, this menu makes it possible to hide the navigation away until a visitor wants to expand it to dive deeper into a site. The hamburger menu gives sites a modern, minimal feel without the clutter of the traditional navigation bar that spans across the top of a webpage.
National Geographic Channel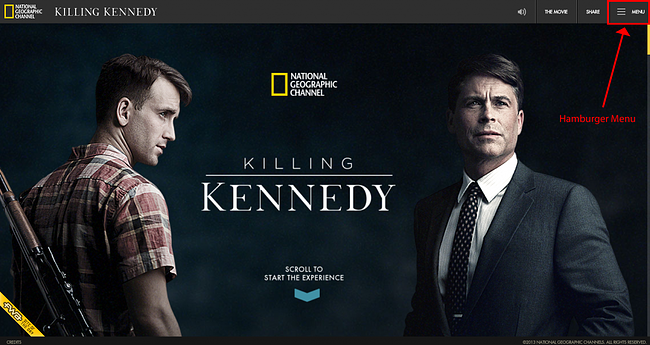 Ball & Claw
Trendy Topic #3 ~ Long Scroll
Another way web design has evolved is how homepages are designed in general. In the early 1990's users normally wouldn't scroll past the fold to see what is further down the page (above the fold is the first portion of the homepage that is visible when you land on a site before you start scrolling). In 2016, new studies prove that site visitors now DO scroll down webpages. This shift of user behavior on desktop has mirrored the behavior on mobile, scrolling down a single page.
The long scroll trend that has taken the web by storm makes readability of information on pages much more clear and easy to read. Web design from the early 1990's to the early 2000's focused on a hierarchy of data. Information that was most pertinent would normally be placed above the fold, which made readability and user experience a nightmare.
In modern web design, the homepage of a site tells a story, and the way you tell that story makes a visitor want to keep scrolling. Other trends within this long-scroll trend, such as parallax scrolling and scroll animation make it even more enticing to scroll down a page to see what's next.
Square Space
Enginstill
Trendy Topic #4 ~ Animations
Animations are another cool, trendy element that has more and more become a staple in web design. These interactive, animated elements keeps site visitors interested and engaged. Animations help brands tell their story on a homepage or webpage, which more likely will cause visitors to keep scrolling and as a result, dig deeper into a sites content. Even the smallest animation can add another dimension to the structure of a webpage.
A few popular types of animations are:
Scroll-triggered animation – animation will begin when a visitor scrolls to a certain point on a webpage. i.e: http://www.fillet.com.br/
Hover animations – animations that activate upon the mouse hovering over an element. i.e: http://www.alectia.com/en/
Video animation – animated video playing as the background. i.e: http://www.aquatilis.tv/
Fillet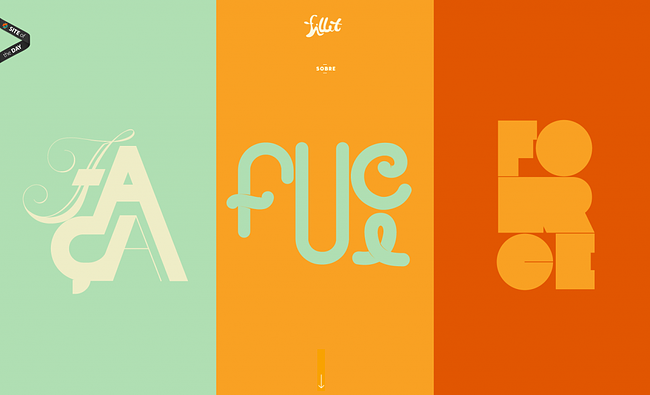 Alectia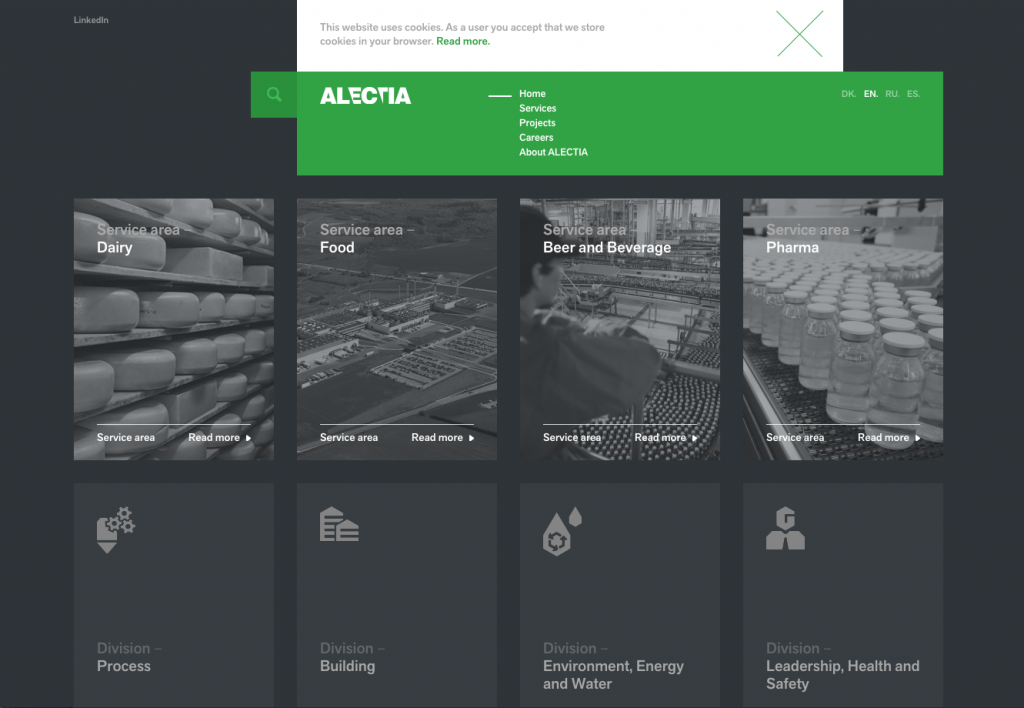 Aquatilis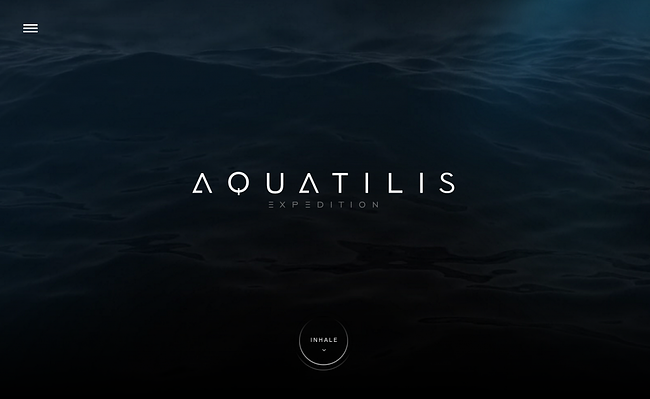 A Future Full of Possibilities
It's safe to say that web design is a craft that is ever changing. The evolution from the first websites in the early 1990's to 2016 is dramatic to say the least. It exciting to imagine how the future of web design will unfold. Remember, just because these trends are "trendy" now doesn't necessarily mean they will work for every demographic or website redesign. Pick the trends that work best for your specific job and audience.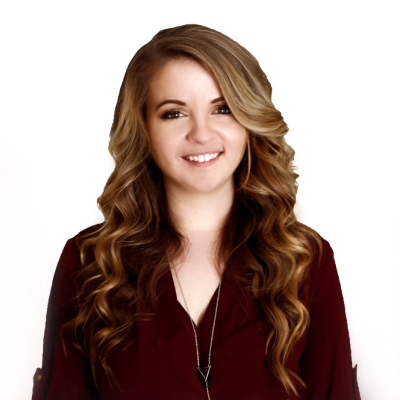 Sarah is a creative. She enjoys working closely with clients and challenging them to try new, innovative, exciting things in the design realm. By working as a web designer at a digital marketing agency such as Knowmad, Sarah has gained a full understanding of the importance of optimizing keywords for SEO in all web design projects. This knowledge sets her apart from other designers. It's important to her knowing the websites she creates are not only attractive, but can be found online and not lost in the sea of the web.