One of my favorite questions to ask prospective clients is why they have or want a Website. Granted, in 2010, it's de rigueur for a business to have a Website. However, building a Website just because everyone else is doing it is an unsatisfactory reason that will produce limited results at best. If you don't have the time and budget to build a serious Website, you should consider this strategy. Otherwise, there's really no excuse to ignore this important question which can be used to define your goals, create a strategy & measure the success of your efforts.
So, let's look at what it takes to turn your Website into a tool for your business to prosper rather than a liability to wither on the Web. We'll look at three key elements of a successful Website design project:
Define your goals
Create a strategy
Measure the success
Define your goals
Before starting to build your Web site, make sure that you know what success will look like. Your goals will influence the design, features, implementation & marketing of the site. Here are some common goals for your corporate site:
Coporate branding - ensures that your online presence accurately portrays the size, depth & capabilities of your business to prospects, partners & employees (both current and potential)
Sales support - give your sales team tools to provide additional product or service information
Lead generation - provide your sales team with new warm leads for prospects seeking your product or service
Customer service - give your clients the ability to self-service their accounts or get more value from your service
E-commerce - being able to sell products directly online can lead to higher margins and better customer relationships
Online community - business models that serve a community can use their Web site to enable better communications & provide additional resources for their community
Create a strategy
Once you've defined your goal, it's tempting to want to jump right into development. However, taking the time to create the strategy of how you will accomplish the goal will pay off in an effective Web site that delivers results. Your strategy includes the target audience, sitemap, features, wireframes, business risks, security requirements, user roles and metrics for success.
For instance, if you own a services company looking to increase leads for your sales team, your site will need to have conversion points that will generate leads. These could be product sample or demo requests, premium content downloads, appointment scheduling, contact form, request for a quote and more. The design and site structure should create an enjoyable experience that makes it easy for your visitors to find what they are looking for.
Your strategy should also define criteria such as whether you will you capture contact info via a form for file downloads or allow open downloads in order to spread your content widely. If you choose the latter option, you may also want to put call tracking in place so that you can measure how many phone calls the Web site generates.
Measure the success
Finally, once you have completed the design, written the content & launched your Web site, it's important to measure the success of your efforts. If you took the time to create a strategy, you'll already know what you need to measure to determine the success. There are many tools that can help though a popular favorite is the freely available Google Analytics.
It is amazing how much raw data a Web site can generate from visitor traffic and user interactions. For the purposes of measuring the success of your project, Analytics allows you to customize the dashboard and setup goals which provide a quick status update to see whether you are meeting your objectives. If you are not, there are many additional reports which can help you to review user behavior and try to understand why your visitors are not taking the actions you would like.
Conclusion
Building an effective Web site involves setting goals, planning & measuring results. If you think of your Web site as a component of your overall business strategy, you'll be better able to create a tool that drives your success rather than distracts you from your work. Like a business, creating a successful Web site is a process, not a product.
So tell me, why do you have a website?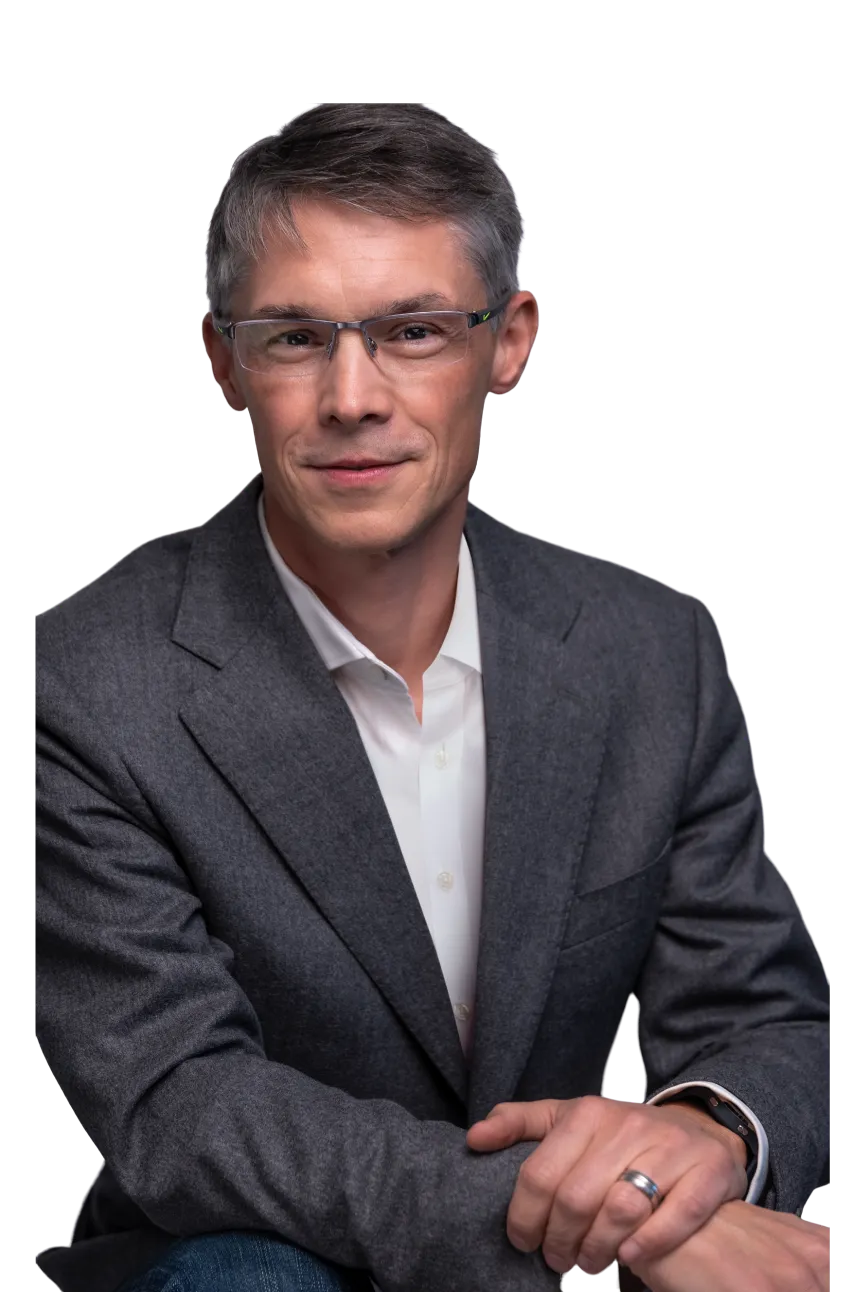 As a managing partner of Knowmad, William creates sustainable growth for the agency by leading its future vision, driving new revenue, and empowering team member productivity and well-being.