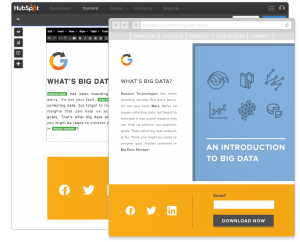 For over 15 years, our agency has been building websites for business customers. During this time, we have seen and used a variety of solutions from open source to paid to hosted platforms. Lately, we've been impressed with the capabilities of the HubSpot website platform which features personalized content, mobile support and search optimization. Is it time to replace your WordPress website with HubSpot?
The HubSpot Website Platform
Over the past years, HubSpot has put a significant amount of resources into enhancing their website platform to be a robust solution for businesses. In 2014, the company announced the Content Optimization System (COS) with tools to create smart, or personalized, content based on contact information. In 2015, HubSpot renamed the COS to the HubSpot Website platform and added true WYSIWYG capabilities.
Benefits of the HubSpot Website Platform
Combined with the marketing platform and sales enablement tools, HubSpot has created a powerful web solution for companies that want to spend their time and resources growing their business, not maintaining a website. Here are seven reasons we think HubSpot offers a compelling advantage for businesses:
Easy-to-update — inline text editing allows anyone who knows how to use a word processor make updates to your website
Mobile friendly — your website and emails look good on all platforms, from phones to tablets to boardrooms.
Contact database — stop managing website form submissions via email and spreadsheets
Personalization — smart content tools allow your website to be tailored to the visitor rather than sounding like a broken record
Better visitor analytics — simplified dashboards provide the most important information at-a-glance with drill-down capabilities for more detailed metrics
Maintenance-free — your website software is kept up-to-date automatically to prevent security breaches and ensure optimum performance; no more need to constantly upgrade plugins and themes
Customer support — HubSpot provides top-notch phone and email support if you have questions or ever find yourself unsure how to accomplish a task
Are You Ready to Grow?
If you are ready to grow, consider the HubSpot website platform for your next website. If you think HubSpot might be a good fit for your company, you can register for a 30-day trial. If you'd like to talk to a HubSpot partner about how HubSpot can accelerate your online sales and marketing, we are available.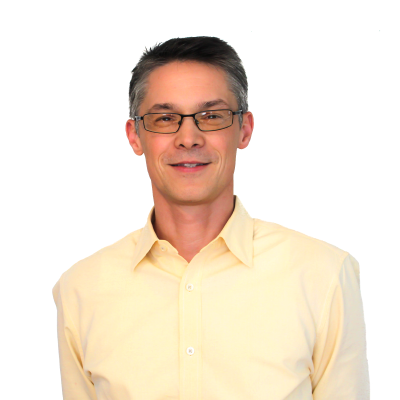 William McKee is a founding partner of Knowmad. As a Web architect & Internet business consultant, he is passionate about applying business knowledge & technical expertise to deliver solutions that advance business online. With over 15 years of Web experience, his current work involves designing strategies and creating processes to help business attract, engage and convert website visitors into customers.