Want more website traffic??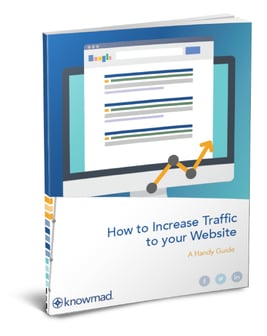 When it comes to website traffic, every business wants more. While this initial desire comes from hoping to create leads that turn into sales, there are other reasons to increase traffic, too.
In this free guide, How to Increase Traffic to Your Website: A Handy Guide, you will find information on the following topics:
SEO Strategies
Content & Design Considerations
Social Media Approaches
Paid Strategies
Complete the form to sign up to receive your digital copy.