Have you ever wished Internet Marketing was easier?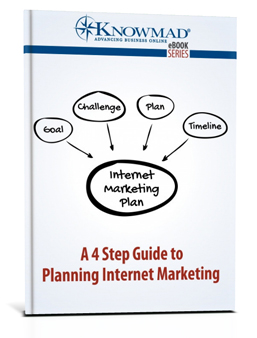 It's easy to over-complicate Internet Marketing. We're here to help you with that. Download this free 4 step internet marketing planning template to help you streamline your planning process.
This free template will simplify your planning by focusing on:
Your goals and why they are critical to your success
Planning you will do to meet those goals
Challenges you may face with your plans
The timeline you have to acheive your goals
Using this approach, you can avoid the internet marketing affliction often referred to as the 'shiny object syndrome'.
Complete the form to the right and we'll send you our Internet Marketing Planning Template.