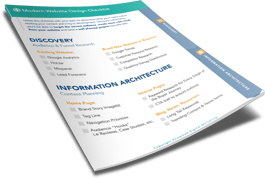 Thinking about a Website Design Project?
Utilize this checklist with your team to determine what you'll need before starting your content planning or development.


Using this information during your website project, you'll be able to:
Target the correct audience
Create more sales leads from your website
Have a well planned project from the start
Complete the form to download your free checklist!