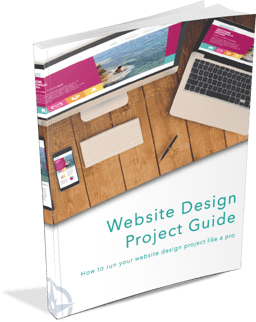 Whether you are just beginning to think about website design project or find yourself mired in an ongoing project, our Website Design Project Guide can help you:
Establish your business objectives & define your audiences

Build your project team and define team member roles

Run your website design project like a pro
We've practiced and studied website design for more than ten years, applying and refining our five-step website design process.
This guide distills our understanding of successful website design project management into an easy-to-use guide that will help you have a more productive (and fun) website design project.
Complete the form to download your free guide.