Results


The Company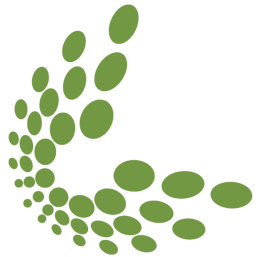 BGW CPA, PLLC provides business advisory and certified public accounting services to support growth in the value of private, closely held businesses.
While BGW is an accounting business, it offers much more to its customers than bookkeeping and accounting services. BGW's comprehensive approach to success includes services such as company development, strategy, and CEO coaching. Their ideal clients are rising business owners who need comprehensive coaching, mentoring, and strategic planning in addition to typical accounting services and financial planning.
The Challenge
As 2020 unfolded, BGW was looking to grow, but the global pandemic exposed a few major issues within the company:
Slow response times to inbound client emails were leading to a poor customer experience.
The company's website failed to distinguish them from other CPA companies in the marketplace, making new sales more difficult to achieve.
Marketing processes required a significant amount of effort and were spread across multiple systems.
Costs with their previous CRM were rapidly increasing and the company's previous methods were becoming archaic.
BGW's CEO, Adam, realized that in order to win more customers and keep them, they needed to better communicate the firm's uniqueness and improve the client experience.
In a crowded market of "typical" CPA firms, BGW is different. For years, the company has offered its clients with a one-of-a-kind service, generating and advertising information that assists company owners in making educated choices. The business's website acted as a repository for this essential information, but it - and the firm's messaging - merely positioned them as an ordinary CPA firm.
BGW's website was a dated and heavily modified template. It didn't convey the brand or the scope of what they can actually do for their clients. As a result, they weren't attracting their ideal customers or generating many new conversations from their trove of content.
In addition, the company's client management and communication processes were highly manual, which led to missed emails and slow response times to client requests. These customer experience concerns placed BGW on the cusp of losing clients, as well as increased labor costs to remedy communication issues as they arose.
The team had become resigned to the fact that their problems were probably just "normal."
"For the longest time, we thought, 'This is just how it is. We just have to deal with


it.' ", said Adam.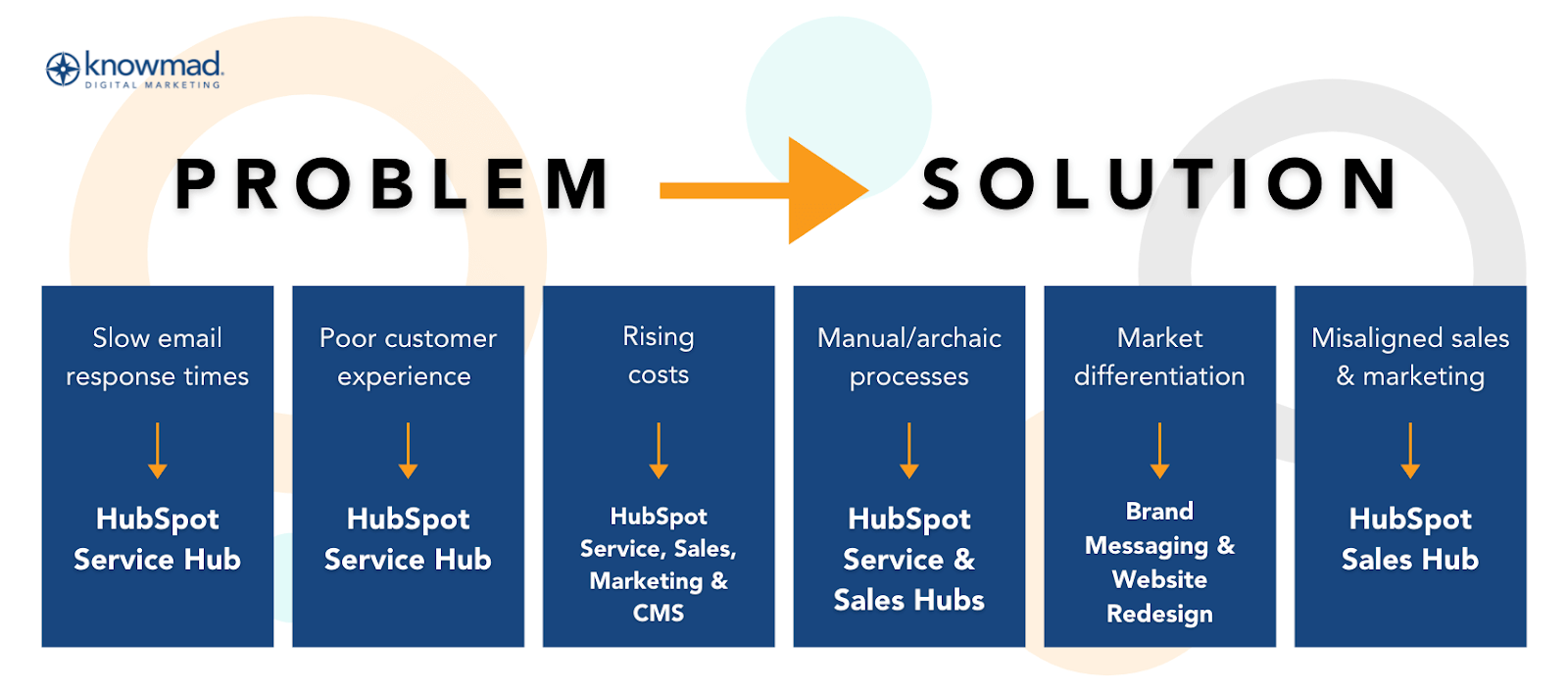 The Solution
While Adam was aware that the firm was ready to invest in a revamp and improved structure, he wasn't quite sure where or how to begin...or even what was possible.
We began discussing the website and brand messaging, creating an initial plan with BGW's sales and marketing leaders. HubSpot checked off every box of what the firm wanted to accomplish and didn't have with existing processes — at a fraction of the cost of their previous CRM. After reviewing what HubSpot could do for sales, marketing, content management, and backend customer relationship management, the team was all in.

HubSpot Service Hub
Customers expect timely and personalized service from the companies they do business with. CRMs should make this easier for companies to achieve, but not all CRMs are built the same.
BGW already had systems in place for supporting its clients, but they were very manual and time intensive, resulting in negative experiences for the customers. Adam knew they could do better, he just didn't know how. But that all changed when he saw the potential of HubSpot.
We worked alongside BGW to help them improve how they executed their processes by migrating their customer service efforts into HubSpot with the help of their team.
Within HubSpot's Service Hub, the BGW team could easily:
Send mass emails to clients, while maintaining a personalized touch
Send monthly customer satisfaction surveys
Schedule client meetings easier than ever with HubSpot's scheduling app and meeting tools
Track team response rates to ensure quick response and a better client experience
Notify other team members when a client hasn't been responded to after 24 hours.
BGW can now see if no one has read an email that a client sent and if a client read an email that was sent to them. A seemingly simple capability like this can have a profound effect. "This has been fabulous from a customer relationship management standpoint and has wildly exceeded our expectations", says Adam.
Today, BGW's team is saving hours of time every day, while simultaneously taking better care of their existing clients.
Brand Messaging and Website Redesign
The website redesign was a vital part of our project not only for the marketing value, but because the BGW team really wanted a website that reflected the personality of the company.
With a holistic approach to success that includes business growth, strategy, and CEO coaching services, BGW is truly a unique CPA firm. However, their website didn't reflect the company's true uniqueness and capabilities.
In order to attract the kind of customers they really wanted, the website needed to clearly articulate what solutions BGW offered and why they mattered. As part of the redesign, we:
Restructured the navigation to emphasize the company's competitive advantages
Created compelling messaging aligned with the company's brand
Added fun design elements to distinguish BGW's site from other CPA sites.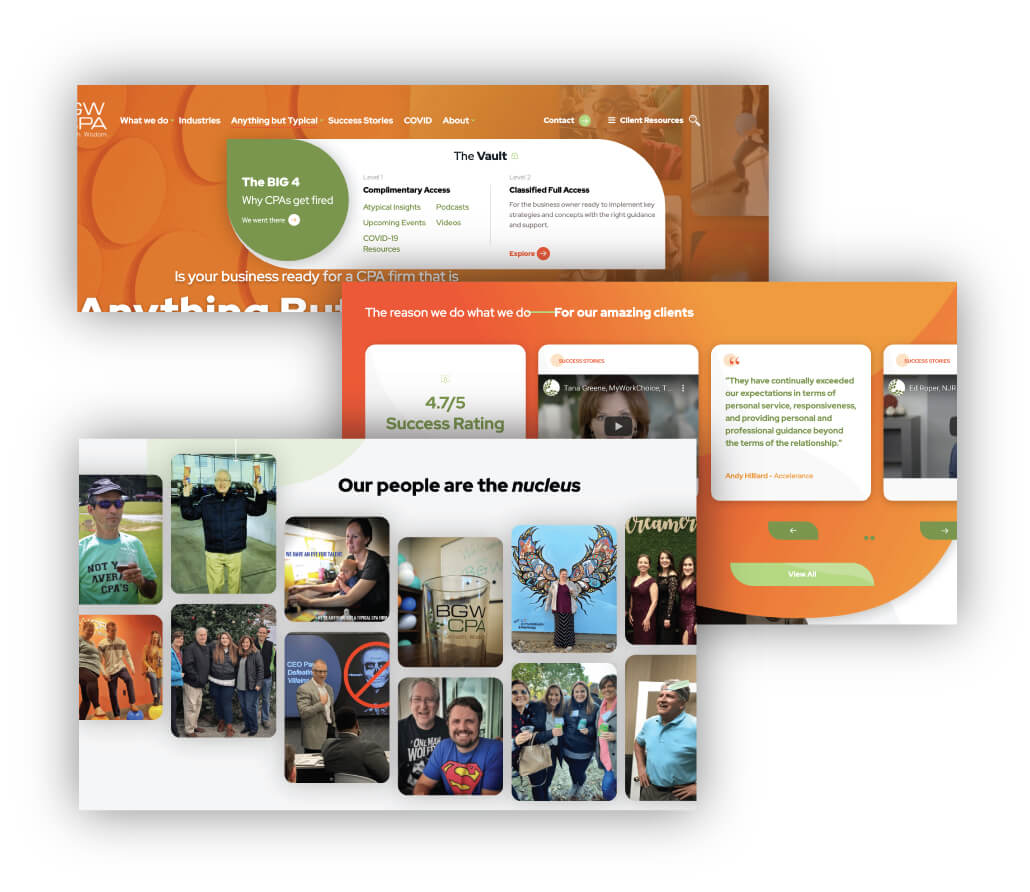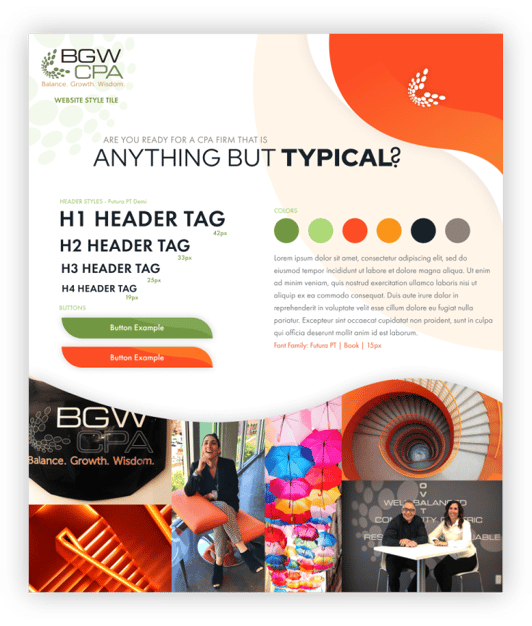 VIEW BGW CPA WEBSITE »
The flexibility and ease of the HubSpot CMS gave us the ability to create the kind of unique experience that BGW wanted to offer its prospective clients.
The redesigned website now helps prospects understand how BGW differentiates itself from other CPA firms, how they solve client challenges, and where to begin.
HubSpot Sales Hub
One of BGW's brand promises is responsiveness. They make this promise in several places, including on their website. It's a surprisingly powerful promise. In fact, it's the number one reason the company gets hired.
The issue was that their previous sales efforts were dispersed across multiple platforms. As a result, prospecting efforts began to slip through the cracks.
Together with BGW, we developed email templates, workflow automations, and configured the meeting scheduler — all of which helped them communicate more easily with prospects while saving time. With HubSpot's email and document tracking capabilities, they are able to interact with prospects properly based on their engagement and funnel stage.
After this, they were ready to integrate PandaDoc with HubSpot. The BGW team wanted to create proposals more quickly and this integration provided the ability to manage a new product library in HubSpot and also facilitate sales more quickly.
The BGW team was excited to finally have a pipeline visible to the entire team, preventing them from duplicating their efforts. It also allowed for more accountability, as team members could see who was working on what.
Today, with a platform that supports their scaling efforts, BGW's sales are aligned under the same platform as marketing and they are able to manage prospect relationships more efficiently and intelligently, which has led to deeper prospect relationships and more closed deals.
Their Success
Improved Customer Experience
During the global pandemic, BGW chose to invest in improving their customer experience. Now that they are able to automate parts of the customer journey, personalize mass emails, and easily hold themselves accountable to response times, BGW is delivering on their promises to customers and getting great feedback!