Your website is your most powerful marketing tool and the backbone of your strategy. Well, at least it should be…
But if it isn't consistently generating leads, you have a serious problem on your hands. Lead generation isn't just about quantity; lead QUALITY is even more important.
Attracting too many leads that aren't a good fit for your business could end up costing you more in the long run than coming up with no leads at all. Sales teams that have to field dozens of good leads just to get one good one will burn out quickly.
Luckily for you, there's a formula for transforming your underachieving site into a source of quality prospects and leads. In this article, we'll give you four actionable tips to help you turn your website from a brochure to a lead generation tool.
Let's jump in!
Here's our formula:
Step 1 - Personas Before Wireframes
Create research-based buyer personas — don't assume you know your customers! Share these personas with the design team.
Result: Your website will deliver a superior user experience.
Step 2 - Content Strategy Alignment
Align the content strategy with lead magnet design and key landing pages.
Result: Content and design will guide visitors through a journey that supports your business goals.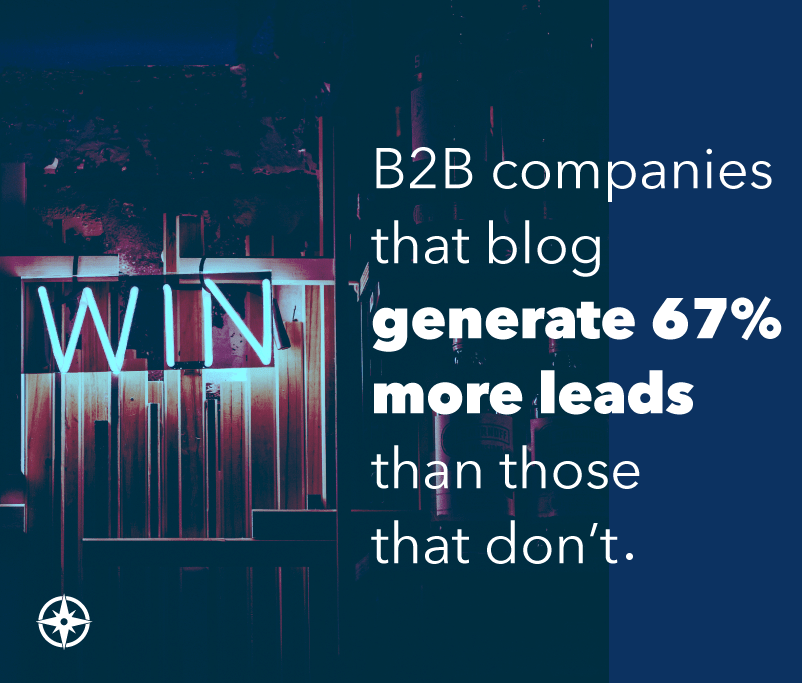 Step 3 - SEO for Navigation
Incorporate priority SEO keywords into the design.
Result: Top-level navigation will include priority keyword targets.
Step 4 - KPIs and Goals
Share KPIs and performance expectations with the design team.
Result: The design team can help improve website performance after launch.
Let's dive into each step in more detail:
Invite the Design Team to the Strategy Session
Behind every successful lead generation website is a well-thought-out marketing strategy that aligns with design. Companies that are genuinely great at inbound marketing take the time to plan out what success looks like to them. They map out their customer journeys, identify key pain points, and find the best ways to solve problems for their potential clients.
With the help of gifted developers and designers, they translate this strategy into code and build a website that WOWS their target audience. Marketing departments often wait to consult with designers and developers after the marketing strategy is complete. In our experience, we think that pulling the design team in earlier improves engagement and lead generation rates.
Double Down on Creating Valuable Content
Once you have a solid marketing strategy in place, it's time for the bread and butter of lead generation: Content Creation.
Sounds simple, right? After all, it's just writing some website content. Not exactly.
Content isn't an afterthought. It's the heart of EVERYTHING you do online.
A well-thought-out content strategy for your blog makes a BIG difference when it comes to generating leads.
HubSpot reports that B2B companies that blog generate 67% more leads than those that don't! And since we're talking numbers, here's one that'll help you win over the finance department: Content marketing costs 62% less than traditional outbound marketing! There's no shortage of formats of content to create that will drive traffic to your site.
Share all of your ideas for content marketing efforts with the design team. In addition to a blog, will your site include any of the following sections in the future?
A resource library

A glossary

Videos & webinar recordings

FAQ section

Helpful checklists

Remember, the purpose of your content is to attract your ideal prospect and show them how you can solve their problems. Here's an excellent example of a design team creating content that solves a problem for its customers and helps drive sales for drinks on the pricier side of the menu: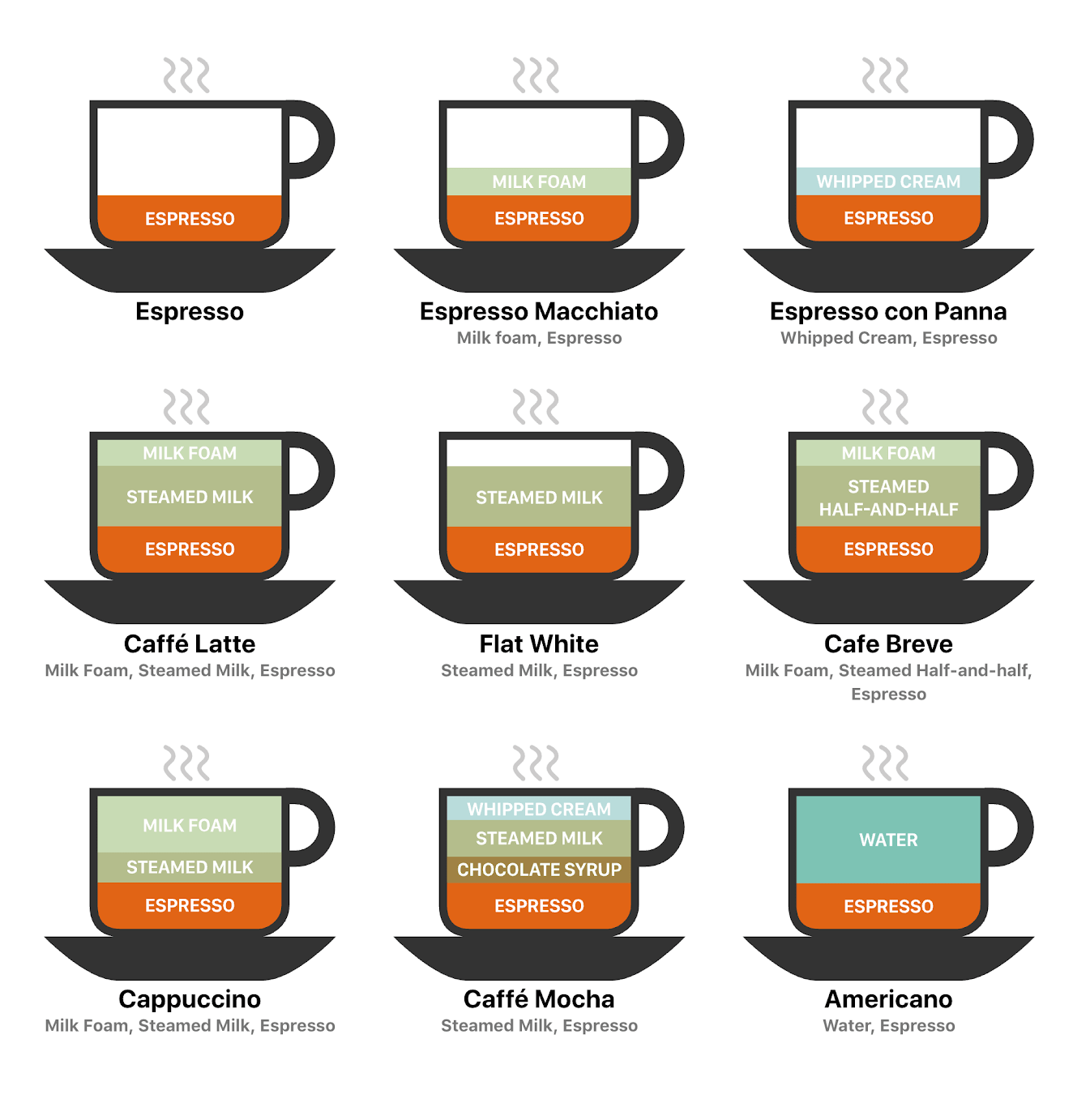 Incorporate SEO in the Design
Right now, your competitors are gaining high-quality leads by incorporating SEO into their digital marketing strategy.
Marketers who use SEO and PPC together see 25% more clicks

Organic search drives 51% of all visitors to websites, including B2B


45% of enterprise-level companies invest more than $20K a month in SEO (i.e. your competitors)
Even if you don't plan on using SEO in your digital marketing arsenal, search engine-friendly pages on your website are essential. Make sure your design and development team has experience with key technical SEO factors:
Website architecture: URL structures, categorization for navigation, breadcrumbs, and topic clusters.

Site speed: The developers should know how to optimize page load times to meet Google's speed requirements.

Structured data: Structured data helps search engines understand the content on your website.

XML Sitemap: A sitemap will ensure that search engines don't miss any of the content on your website.
If your website is more than a year old, it probably already has SEO value. By taking the time to incorporate keyword targets into your main pages and your blog, you'll significantly increase the chances of your website showing up in the search results. Building a website for SEO will serve your company well in the future, especially when the CMO green lights the SEO campaign.
Master Conversion Rate Optimization for B2B Sales
B2B marketing success requires more than a simple website conversion. The buying cycle is longer, more complex, and usually involves multiple decision-makers. Lead nurturing is an essential part of turning leads into sales.
B2C vs B2B Conversions
| | | |
| --- | --- | --- |
| | B2C Marketing | B2B Marketing |
| Decision-Makers | Usually one | Multiple |
| Sales Cycle | Short (less than 3 months) | Long (months or years) |
| Trust | A selling point | Absolutely pivotal |
| Relationship Type | Short-term, transactional | Long-term, partnership |
| Messaging | Emotional | Rational & ROI-based |
Companies with longer sales cycles need to keep a full pipeline of leads. Markets change, delays happen, and budgets fluctuate. At Knowmad, we build conversion rate optimization techniques from the ground up because B2B companies need to engage prospects at every stage of the funnel - and the website needs to support the funnel.
Consider these conversion rate optimization (CRO) tactics for your website:
Landing Pages: Increase the number of pages that will support your pillar topics.

Trust Signals: Build reviews into the design of key service pages and show visitors your ratings and awards.

Conversational Marketing: Incorporate conversational marketing in the design. In the B2B space, conversational marketing is much more than a pop-up option for messaging or chatting with the team. An experienced web design agency can make a recommendation and connect it to your CRM.

Building conversion rate optimization tactics into the design will do more than add content to your website; it will build trust, offer touchpoints for lead nurturing, and respect the sales cycle timeline.
Are you ready to turn your site into a fully-fledged lead generation website that will deliver valuable leads to your sales team? Use these tips in your planning session. If you're going to hire a web design team, then let's chat — we'd love to help you get the most from your website investment.
If you haven't created a website lead generation strategy yet, our lead generation strategy article has got you covered — click through and get started.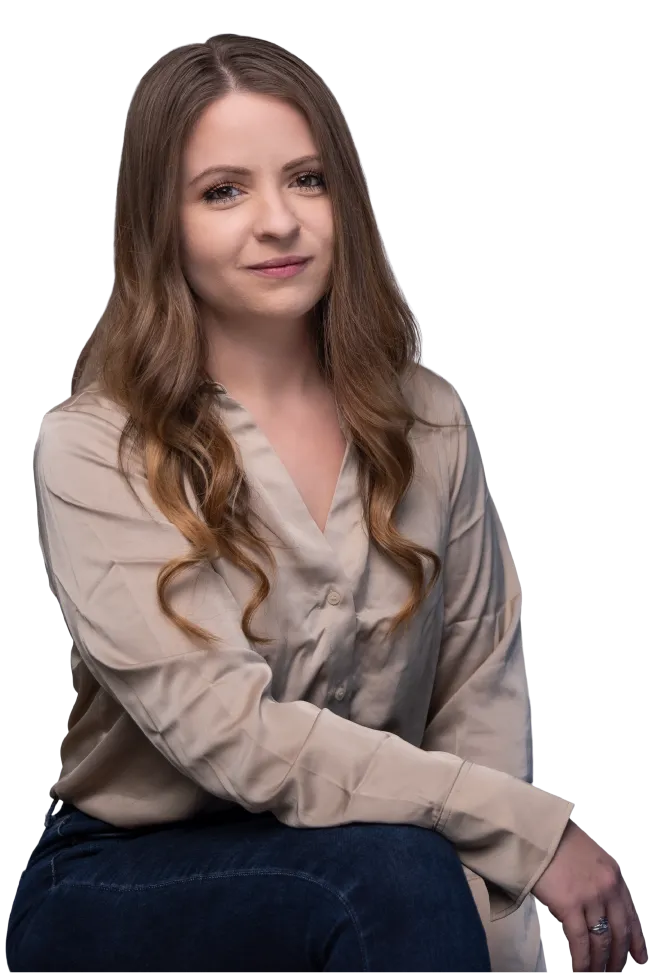 As Lead Designer for Knowmad, Sarah helps our clients bring to life their creative visions and establish a compelling, professional online appearance. She focuses primarily on website design, blending beautiful aesthetics and UX to create memorable online experiences.