If you or your marketing team are on the brink of a website design project (or redesign), you're probably trying to organize and prioritize a high volume of information and messaging. Whether you bring the perspective of an executive at a mature company, a startup entrepreneur, or a seasoned marketer, you know that the toughest part of getting a professional website design is sifting through priorities, identifying the top must-haves, and launching the site on time and budget.
There are five key components that drive a successful professional website design. Your challenge is to find a website design company that hits all the marks in these five areas. After reading this blog post, you'll have the formula for identifying whether a team brings together all the right skills, experience, and perspectives to execute an extraordinary project.
A Modern Approach to Professional Website Design
Website design requires diverse skills and knowledge, including graphic design, mobile design, copywriting, search engine optimization, conversion optimization, web development, lead generation, reporting and tracking methodologies, and more. It also requires a streamlined process for project management.
Meeting the objectives of your website project will require every team member to collaborate and stay on the same page every step of the way. By bringing together a team of uniquely talented digital specialists, who appreciate and understand everyone's skillsets, your project will run more smoothly and be more successful.
Just about everyone in the web design field has some specialization, and a collaborative approach ensures that your website will have the best modern website design possible. By leveraging the value created by a synergistic team, you can achieve goals and magnify website goals to bring true ROI to your website project.

A Note about Choosing a Website Design Team
Embarking on a new website project is a serious commitment and a strategic business decision. To get the website you want, identify and select these must-have assets before you begin:
1. Project Management
Project management is foundational and indispensable to achieving greatness in professional website design. Project management unifies all areas of your website so that your business objectives don't get watered down in all of the processes--the strategy, the creative, the technical, and the constraints of time and budget. When your project kicks off, the project manager might appear to have an understated role. Without effective project management, a website design project will quickly turn into a game of herding cats.
Project management keeps all the players on-point, ties up every loose end, and keeps the mistakes and obstacles that inevitably occur from derailing the work or impairing its quality in any way. Perhaps most importantly, great project managers work with you and the agency team to keep everything on time and within budget.
Finally, project management can provide the optimal point of communication, as project managers exist to fulfill facilitator and problem solver roles. They are able to zero in on details and see what needs to happen to fulfill the big picture strategy and stated goals of the project within the given timelines.
2. Marketing Strategy
As with project management, marketing strategy extends from early planning to post-launch measurement. With an effective marketing strategy, a professional web design team can translate your business goals into digital marketing objectives, engineer the design team's approach to yield those results, and advise you on everything marketing-related from integrating existing marketing campaigns to how to best convert new digital leads into customers.
A marketing strategy can touch on everything from keyword research and storytelling to technology selection and user experience. With the right marketing strategy, your site will be visible in search engines, attract the right visitors, and inspire your target audience to interact with your website. Without the right marketing strategy, you risk ending up with a website that's all form and no function, creative for creativity's sake, and fails to deliver the ROI you envisioned at the beginning.



3. Website Design & UX
Great website design not only reflects your brand story, but it also gives visitors a first impression of your business. Poor design that doesn't load properly on a mobile device or frustrates the user will deliver sub-par results, no matter how talented the designer is.
Think of website design & UX as a combination of all of these:
Crafting and organizing the visual components of your company's digital presence.

Delivering the integrity of your brand in a user-friendly format.

Organizing the information that reflects both website user needs and business goals into an experience that's user-friendly and trackable.



Website design requires many choices such as color palette, fonts, images, calls to action, and more, providing a roadmap for the rest of the team functions to implement with consistency. In the realm of user experience (UX), the graphic designer takes cues from the marketing strategist to paint a digital path through your conversion funnel. While marketing strategy ensures a website delivers functionality to achieve business goals, website design prevents the team from delivering a product that's all function (as in technology) and no form for the user.
4. Web Development/Programming
Web development plays another vital role in ensuring the value of your website. While this work is often thought of as behind the scenes, its impact is visible in the interactivity of the website. This impact also manifests in the longevity and reduced maintenance cost of your website.
It's the web developer's responsibility to keep a thumb on the pulse of technology, unearthing new solutions, vetting new products and techniques, and integrating them in a way that achieves your goals. It is also their responsibility to balance new technology with maintainability and implementation costs.
When a client wants a groundbreaking feature, web development includes prototyping to bring the idea to life. The marketing strategist and web developer collaborate closely to ensure that any solution being implemented is the best approach for meeting the client's goals, including how the solution will be maintained. Web development also intersects with website/UX design to integrate the most powerful technologies into an accessible and enjoyable path for each visitor.
5. Content
In today's internet, content is king, and your website should leverage content to work with the buyer journey and help visitors stay on the path to conversion. Great content reflects an understanding not just of your industry, but of your audience's pain points, triggers, and solutions.
Content development begins with a marketing strategy during the early planning phase. By setting the tone, adjusting based on client and team feedback, and planning the flow of content through the site, the content team protects your brand's voice while guiding visitors along a path to conversion.
In concert with the web design, content guides website visitors on a strategic journey from awareness to loyalty. Without a critical focus on purposeful content, the powerful message-delivery potential of a website can be squandered.

Getting to know how your potential partners that comprise your professional website design team will take a few conversations, and asking the right questions might feel a little awkward at first. When you're making an investment to propel your business forward, you're right to do your research, and any web site creation team worth their salt will appreciate your engagement in the process.
When you're ready to get started, start calling your short list of web design agencies and download our Website Design Guide, which will reveal the right questions to ask as you begin to outline the best plan for your new website.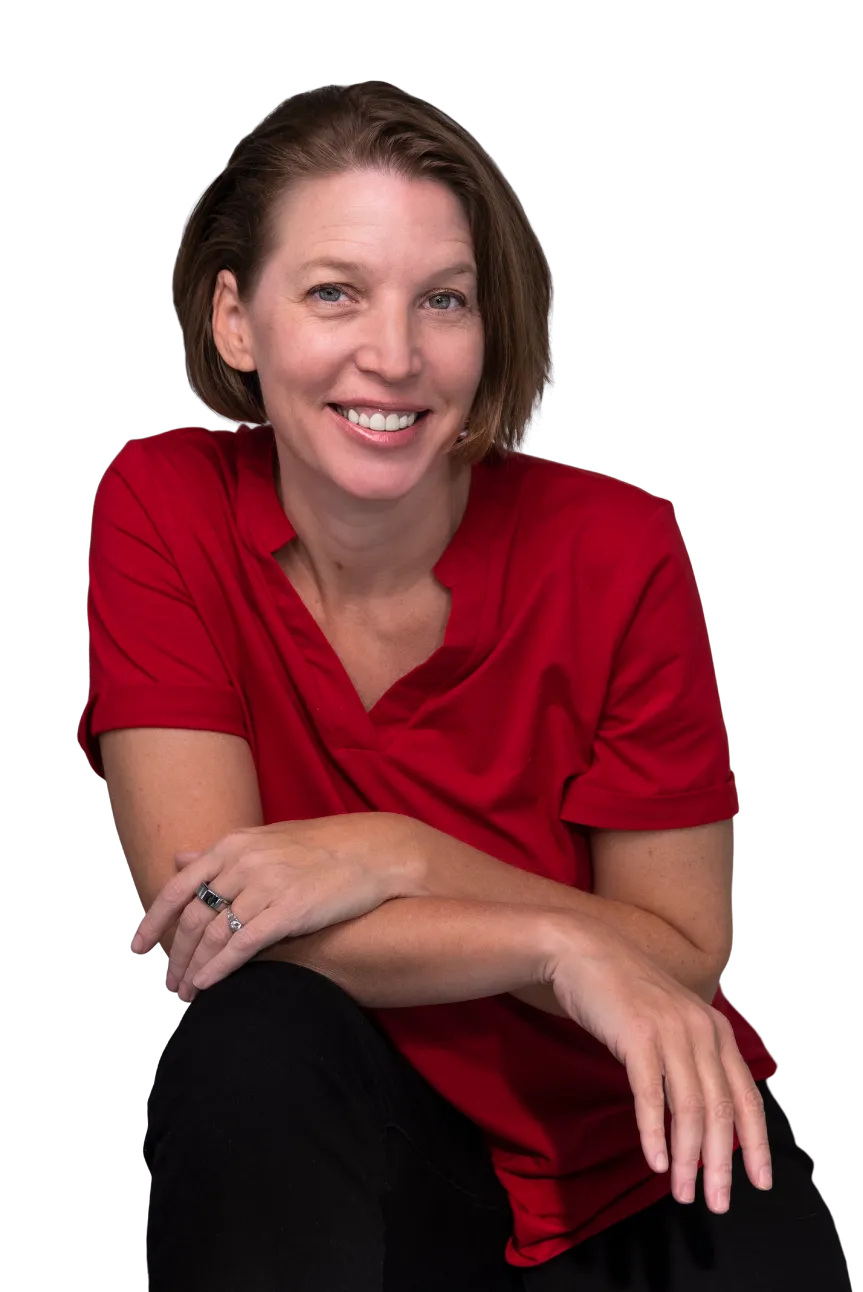 As Head of Operations, Diona focuses on building Knowmad into a more valuable business by creating clarity around what we sell, how we sell it, and how we fulfill our promises to clients.