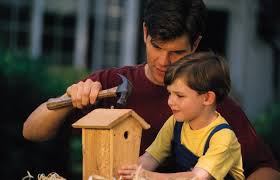 When you read the title to this article, you may have had this thought,"Why would I want to optimize my existing website during the website redesign process? I am tired of my existing site; otherwise, I wouldn't be redesigning it."
I'm going to suggest another way of looking at that question. I say that you should ALWAYS be aware of ways to optimize your current website, beginning right after your new design is launched, up to the point where you're ready to launch the next design.
Think of it this way: A website is like a car. If you buy a car, but never do any maintenance on it, changing the oil, rotating the tires, etc.; over time it's not going to perform very well. You don't have to do maintenance every day, and the more involved the maintenance is, the less often you have to do it, but you still have to do it. Even when you're think about buying a new car, and actively researching cars, you should still do maintenance on your current car.
Your website also needs maintenance
The content someone thought was relevant a few years ago probably is no longer reflective of the company today. The features that were implemented when the site was launched probably aren't the same, or sufficient, for what your website can do for your organization today.
Here's an example. We recently did a website redesign project for a company whose existing site was designed over seven years ago, and had not been changed much since then. While doing the redesign project, we identified several pages where we wanted to have lead conversion forms on the new site. Rather than waiting for the new site to launch, we found appropriate pages on the existing site—which had no forms at all—and added the forms to those existing pages. Now, the customer began receiving lead information from their website, and we could start measuring the performance of those forms, in their existing context, and make changes to see whether we could improve that performance. For instance, if we make a field optional, does the the percentage of people viewing that page who actually complete the form go up.
This is just one clear example of how the to optimize your existing website during the redesign process. There are several pieces of a redesign that may be worth backporting to your existing site. These include:
Lead capture forms - As I discussed above, these can often be added to an existing site, so that you can begin collecting baseline data about lead generation. You can also start testing form performance. If you use a marketing platform for lead management, like HubSpot, then adding these forms is as easy as copying a few lines of code into the existing page.
Wider layouts - Older sites were often design for what was then the "average" screen size, and often look scrunched on current widescreen devices. If smaller elements in a layout weren't fine-tuned to fit perfectly in such a layout, it's often possible to widen the layout itself. This gives the existing site more whitespace and thus a more inviting look.
New logos, new pictures, and higher quality images - Sometimes, when an organization updates their brand, they don't have the resources to update their website. Perhaps the website was built using older technology that's not easy to update without outside skills. During a website redesign, the skills are available, and the folks doing the redesign have taken stock of what's on the existing site; so, it may take little extra effort to update company and product logos and images on the existing site. This also allows stakeholders to "preview" new images, before they go into the new design.
Valuable third-party services - Organizations now have a wide variety of services that they can leverage to increase the value of their website. They can use services like CallRail for call tracking, CrazyEgg for heat maps of visitor clicks, and video analytics tools like Wistia. Like the code for lead capture forms, it's often simple to add these services to an existing site. Then, you can begin taking advantage of them, and measuring how successful they are you, even before your redesign launches.
All these additions to an existing site will take some effort, but often the payoff is worth the extra time spent during the redesign process. You can begin using some of the new features the redesign will have, and measuring how well these new elements perform on their own.
Reevaluation
After an initial evaluation, you may find that you don't really need to redesign your website yet. To return to the car analogy, you may get a better return on investment by fine-tuning your existing site and replacing some old parts.
As Chris Goward said,
"It's not that you don't need a redesign. You probably do. But a better, and less risky, approach involves a process of testing with incremental (and often dramatic) improvements."
- Never Redesign Your Website Without This Strategy!
Eventually, most organizations will want to redesign their website, because, as with a car, the cost and hassle of maintenance will be more than it's worth. But even when you are ready for a redesign, it pays to optimize your existing website during the redesign process. What's more, it will help you get in the mindset of maintaining your site and keeping it updated after the redesign is done.