Pay per click (PPC) advertising is a crucial part of a strong digital marketing campaign for any business that wants to be successful. In fact, in today's competitive digital world, PPC is essential for many small and medium sized businesses. It's been shown that PPC boosts brand awareness and converts 50% more visitors than organic traffic.
The right PPC platform can make a huge difference in your digital marketing success. But, there's so many different platforms to choose from, and narrowing down which is best for your business can be a confusing process to say the least. There might be several them that fit your criteria, but each has its own set of capabilities that might make it more, or less, suited to your PPC needs.
To help eliminate some of the confusion, and lift the mysterious fog off PPC platforms, we've gathered together a few of the best. Let's dig a little into each and help find the ones that are going to perform the best for your business.
Google Adwords
Adwords is the grandfather of all PPC platforms. Many digital marketing experts will argue that without Adwords, your PPC campaign is dead in the water. On one hand, they have a point. Google Adwords offers an almost unfathomable amount of traffic and volume with an ad network that's millions strong.
Reach isn't the only benefit of Google Adwords. Here are a few more.
Intent. You're reaching customers when they have the intent to buy. When someone comes across your PPC ad on Google, they've landed there through a different process than if they arrived through a social media click. They're more likely to be looking for something specific with the intent of following through.
Budget Control. Some of the most expensive Adwords clicks come with a huge sticker shock. For example, in the legal industry, specific targeted keywords can cost nearly $1000 per click. While, as a small business that number seems insane, the beauty of Adwords is that bidding for high performing keywords sometimes doesn't cost very much at all. You set your budget, bid accordingly and control your campaign the entire way through.
Easy to Track. Being able to track PPC performance is crucial for success. With Adwords, this is easy to do. First, Adwords is straightforward, but it's also incredibly easy to integrate with Google Analytics.
Bottom line, Google Adwords is a great "home base" PPC platform for most small businesses.
Facebook Ads
Facebook is an insanely powerful marketing tool that helps you increase your brand's reach across an enormous market. Facebook's PPC is different from platforms like Adwords. Instead of focusing just on high performing keywords, Facebook Ads target audiences based on networks and interests.
If there's one flaw with Facebook Ads, it's that the platform is highly competitive. With so many ads on Facebook, users can become numb in a sense.
Facebook, always being ahead of the game, noticed that users were growing weary and advertisers were becoming frustrated. As a result, Facebook has committed to restructuring their platform to prioritize content that users want to see. By combining sponsored posts and native content, brands can extend their reach to a proven market.
Are Facebook Ads effective? You bet. The average cost per click across all industries on Facebook is only $1.72 and produces an average conversion rate of 9.21%.
Bing Ads
Bing Ads is the platform behind the PPC ads on both Bing and Yahoo. After Google Ads, Bing Ads is the
next largest network with 1 out of every 3 searches happening on Bing. This is key because there isn't a PPC campaign anywhere that's going to produce results without a high volume of clicks to back it up.
If you've been trying your hand at Adwords, and aren't happy with the results, Bing Ads might be your untapped goldmine. There are few things that businesses love about Bing Ads.
Clicks and conversions cost less. When compared with Google Adwords, Bing PPC campaigns cost less per conversion because cost per click is generally less. Here's a great cost comparison breakdown between the two.
Budget friendly. Aside from lower campaign costs, Bing Ads lets you set a maximum daily budget, so you always stay aligned with your business's financial goals.
Bing Ads features an auto transport tool for your current Google Adwords campaign.
Bing is less competitive so your PPC ads get more visibility.
Bidvertiser
It's completely possible to create a great PPC campaign without investing a huge amount of money on the big PPC platforms. For small businesses with limited advertising budgets, low cost platforms like Bidvertiser can make the difference between staying competitive or being left behind in the dust.
Bidvertiser displays your PPC ads on third party websites who each get a percentage of the cost you're paying per click. This helps keep the costs of PPC on Bidvertiser extremely low, especially compared to some of the other platforms.
The downside to Bidvertiser is that because it's smaller and less competitive, you're not going to see results that knock your socks off. But, for small business just starting out and those that need to be extra budget conscious, Bidvertiser will help build brand recognition and generate some new traffic and conversions.
To best optimize lower cost platforms like Bidvertiser, it's smart for businesses to use one of the larger platforms as the foundation of their PPC campaign, and then make use Bidvertiser to inexpensively boost their overall success rate.
Every pay per click campaign needs a strong management strategy. Sometimes, it takes a little trial and error to find the right platform, or combination of platforms, to get the results you're looking for. If there's one thing that makes the whole process easier, it's having a few experts in digital marketing by your side. At Knowmad, we want to help you succeed. You're just a phone call away from a free consultation, so stop just waiting for results and take the first step in making them happen. Contact Knowmad today.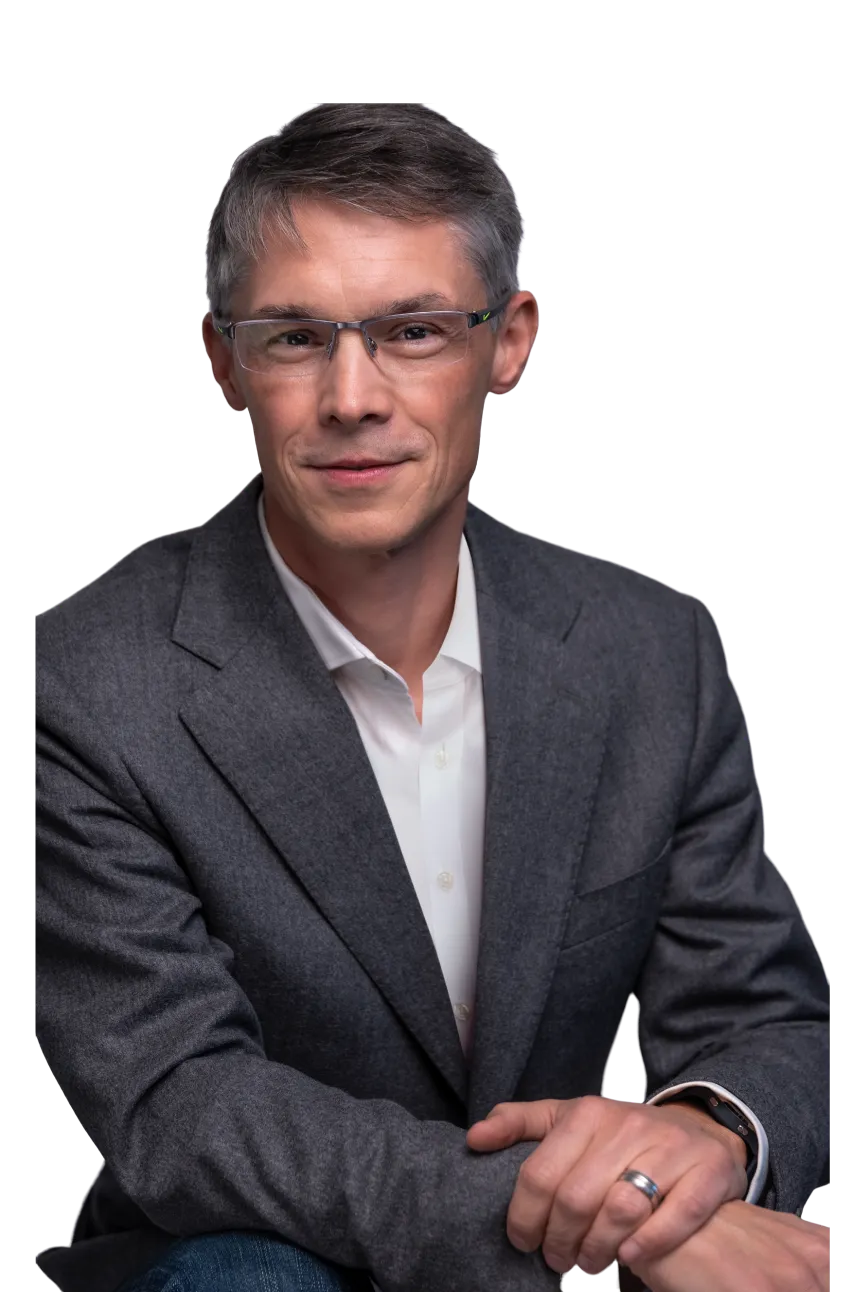 As a managing partner of Knowmad, William creates sustainable growth for the agency by leading its future vision, driving new revenue, and empowering team member productivity and well-being.