Business to business advertising, commonly referred to as B2B marketing, presents marketers with unique challenges, since the company's target audience is another business. Marketers must make the products and services that their business offers appeal to an organization, rather than a single customer.
---
Since the goals of B2B marketing differ from B2C marketing, marketers can be reluctant to employ more modern advertising techniques, like paid social media advertising. Social media advertising provides lucrative opportunities for B2B companies to connect with potential customers, but 23% of B2B marketers still do not use paid social media in their advertising strategies. If you are a part of this group, or if you want to optimize your social media advertising usage, then this B2B guide to social media advertising strategy is for you.
Why B2B Social Media Advertising?
Of course, all effective marketing strategies design their advertising materials with their audience's values in mind. Within B2B marketing, these attributes typically include efficiency, professionalism, and experience. Since B2B marketing strategies center these values, sometimes marketers are hesitant to integrate social media into their advertising strategies.
Misconceptions about B2B social media advertising include social media as a tool to connect with individual consumers, rather than businesses, and social media being too casual to encapsulate their marketing values. Neither of these misconceptions are true. Paid social media opportunities, in particular, helps businesses reach their target audience more effectively. This improves the overall return on investment, or ROI, of the advertising budget. Social media advertising provides businesses with opportunities to connect with business partners and create more personal relationships with their customers. Even though companies must appeal to other businesses, there are individuals within their target organizations that appreciate personal relationships and connections. Additionally, paid social media advertising enforces brand awareness and credibility, which generate and nurture leads.

B2B Social Media Strategy
As digital marketers are aware, social media advertising refers to digital marketing content that is developed and created, and then published on social media. These posts typically fit within a larger advertising campaign, and so they are developed with business goals and a target audience in mind. The two main types of social media advertising posts are organic and paid.
Organic social media posts are published on the company's own social media accounts, and will mostly be seen by their existing followers. Paid social media posts are advertisements that run on social media platforms, but the business pays for the post to be shown to users that fit into their target demographics. Paid social media posts can reach a larger audience and can generate leads. With paid social media content, businesses are able to reach their target audience and gain more brand awareness, which provides a better return on ad spend. Both of these types of social media advertising are important for B2B marketers, but paid advertising can be a great way to reach buyers.
Building an Effective B2B Social Media Strategy
The process of creating a social media advertising strategy is initially similar to developing a more traditional advertising campaign. However, there are aspects of advertising development that require consideration in effective social media marketing. In building your B2B social media strategy, you must consider the following:
Your Target Audience
Every successful marketing strategy requires marketers to establish their target demographic. Defining the target audience and demographics guides the advertising content that you create. A developed sense of your target audience also optimizes your advertising budget, and ensures a better return on investment. This is particularly important when it comes to paid social media content.
As a B2B organization, you likely serve more than one type of client. For example, you might work with commercial and public institutions, and each of these organizations have multiple types of employees. A best practice in B2B marketing is to establish defined buyer personas for each category. This helps you ensure that you are creating social media content that will resonate with all types of your target clients.
Your Business Goals
Effective marketing strategies must align with a company's sales and marketing goals. Since social media is a great resource for gaining a larger audience, most goals for B2B social media strategy are focused on the top of the funnel. This includes generating brand awareness, educating your audience, and establishing credibility within your field.
Your Captivating Social Media Content
Whether you are using organic social media posts or paid social media content, your posts must interest your audience. B2B organizations heavily rely on creating more long-term relationships with their customers. While the main purpose of social media is to widen brand awareness, it is important that potential customers find value in your posts. The value that your company's social media content brings to your future customers will be useful in nurturing those leads, and will develop important long-term relationships. This also connects with the importance of creating consistent organic content along with paid content in your B2B social media strategy. Customers will be more likely to follow and engage with companies that provide consistently useful, informative posts on social media. For examples of successful social media marketing posts, see the "examples" section of this guide.
Consider Social Media Platforms
A productive B2B social media strategy also considers how each social media platform functions. Each post should be optimized for the norms of each social media platform, in order to effectively connect with the platform's users. The most frequently used platform for organic and paid B2B social media content is LinkedIn, but companies should consider platforms like Facebook and Instagram as well.
The Best B2B Social Media Platforms
LinkedIn
Of the 77% of B2B marketers that used paid social media content, 75% of them used LinkedIn. LinkedIn is one of the best B2B social media platforms because its users expect to view business and career-related content when they use the platform. LinkedIn users interact with the platform to expand their personal networks, find career opportunities, and read about business or marketing advice and find trends. Since LinkedIn users are already searching for business and career content on the platform, they are much more likely to respond to business related content.
LinkedIn's paid advertising features also help B2B marketers target specific audiences with their social media content, with their objective and targeting criteria features. LinkedIn offers a range of advertising materials, like sponsored content, which appear in users' feed as they scroll. They also offer message ads to target more specific users through their inbox. There are also dynamic and text ads, which appear on the edge of the screen. B2B marketers can choose from a range of the types of paid posts, but can be sure that their company's content is being seen by an attentive target audience.
Facebook
Facebook closely follows LinkedIn when it comes to B2B marketing usage, with 69% of the 77% of marketers that used paid social media content using Facebook. While Facebook is not solely dedicated to career-related content, the platform boasts the most monthly users of any social media platform. Facebook has over 2 billion active users monthly, which means that paid social media posts will reach the largest audience on the Internet.
Additionally, Facebook's targeting features makes it one of the best B2B social media platforms. Many Facebook users share their job title and place of employment on their profile. Facebook allows marketers to target users with specific employment information. This ensures that your B2B marketing material will be shown to people that work at the businesses that your business services.
B2B Social Media Advertising at Knowmad
Here at Knowmad, we are proud to have marketers with deep experience in B2B social media strategy. There are at least a couple of great strategies they routinely deploy to support B2B brands, as a primary and as a secondary strategy.
Social media advertising is often a secondary strategy, preferred as a method to continue showing creative content with prospects first identified by other methods, such as Google AdWords. One of our clients, an industrial automation firm, gives us the flexibility to use social media advertising, primarily on LinkedIn, as a means to try to pull those already sourced leads further down the sales funnel and even to conversion.
But social media advertising doesn't always take a downstream position in a campaign. When we use social media advertising as a primary strategy, as we've done recently for a corporate catering company, it can be an effective tool to reach a hyper-targeted audience. In B2B advertising, it's so important to get creative in front of precisely the right people, decision-makers and influencers within organizations, and social media platforms now offer some of the most advanced capabilities for targeting out of any media choices on offer.

We Can Help
Are you interested in using social media advertising or improving your advertising methodology in places like Facebook, Twitter, and LinkedIn? Look to the team at Knowmad, seasoned digital advertising strategists, to help. Contact us today to book a consultation and learn more about our advanced advertising capabilities that include the world of social media.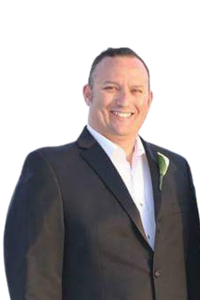 As Paid Media Director, David helps design high-performing, data-driven paid media strategies for Knowmad's clients.