In B2B marketing, it's easy to assume that a lead generation strategy is working if traffic graphs are increasing and website conversions are growing month over month. It's exciting to see traffic graphs soar and conversion numbers grow, but when lead quality and lead-to-customer rates start to decline, excitement turns into letdown.
If your sales team is strong, committed, and ready to achieve the goals before them, it's so important to deliver qualified leads to their pipeline and ensure they have the tools and content they need to close more deals.
Arm your sales team with the right data, so they can close more deals.
As marketers, we are drowning in data, and your sales team is no different. What if your sales team knew which website visitors are interested in what your company offers - even if the visitor doesn't fill out a form or pick up the phone? They would be able to spend more time talking to the right prospects and less time chasing leads that go nowhere, right? You might be surprised to find out you can easily give them this data.
When it comes to internet leads, sales often wants to know:
What companies currently visit our website?
How do they find our website?
Are the leads coming from our website qualified?
What type of information are those companies searching for?
Who is the key decision maker in those companies? (title, job description, etc.)
There are two ways you can answer these questions.
The OLD Way: First, export all of the leads that were generated by your website. Then, compare those leads with all of your sales data (online and offline sources). Can you then determine if the companies that show up in the leads column match the type of companies that have turned into sales?
The NEW Way: Use a lead intelligence software to do all of the heavy lifting for you.
What do you get when you cross data enrichment with sales acceleration in a software platform? The holy grail of sales enablement: lead intelligence software.
So, what is lead intelligence software?
Also known as lead enrichment or sales intelligence, this software is designed to give you detailed insight on WHO is visiting your website. With website visitor data such as: company associated with, location, and page interaction on your website, you're able to find out if quality leads are visiting your site, and if so, who they are.
This is huge.
The reason why this is so big is because your ideal clients may be visiting your site and interacting with it - and you don't even know it. Lead intelligence software lets you define who your ideal customers are based on industry, location, and more, and then it notifies you when those people have visited your site. You can then reach out to this person via LinkedIn, email, or other medium to begin building a relationship.
Not only does this data enable you to prioritize leads and begin making valuable relationships, it can help you determine if your digital marketing efforts are actually working. If the software tells you that your target audience is visiting your website but not interacting with the content, that's a good indicator that you should pivot your online strategy.
As you can imagine, the tools that these software provide are incredibly useful, and can help your company be more proactive when it comes to both sales and marketing.
As you begin to compare lead intelligence software, it's important to select the one that gives you the data that's most useful to your sales team. This checklist outlines what we think are the most important aspects to look for in your lead intelligence software search.
Hot Prospects Tool
The software you choose should have a tool that allows you to define an "ideal lead" with specific criteria for easy identification. Your sales team should be able to access this information quickly and easily within the tool or receive a notification with the relevant information.
Returning Visitors
Your marketing team is probably already monitoring your "returning visitors" report in Analytics, but lead intelligence software allows your sales team to see when a hot prospect returns to your website. Even better, the report will include a list of all the URLs on your website that the prospect visited, showing you what they are most interested in.
Mobile Friendly
Before you invest in a sales intelligence tool, check out the mobile version or app. Sales team members should be able to set reminders, assign leads, and schedule callbacks on the go with their smartphone.
Lead Nurturing
While your CRM may already handle lead nurturing, it's important that your lead intelligence tool offers the same lead nurturing capability. The lead intelligence tool will help turn the prospect into a sales qualified lead, transforming the quality of leads inside your CRM.
List Management
Does your team have a list of "dream companies" they'd like to work with? Your lead intelligence platform should be able to store and track activity from the companies on that list. Imagine, your sales team will get an alert when someone from the dream list visits the website!
Improving Marketing ROI
While GDPR still allows businesses to collect and store prospect information, it's limiting the data that helps marketing teams adjust strategies and campaigns to deliver maximum ROI. In the latest B2B Content Marketing Trends report, the most successful content marketing campaigns invested over $270,000 in their annual content marketing budget. Using a lead intelligence tool with a robust platform like HubSpot will transform the way your marketing team builds their content marketing strategy. By combining lead intelligence data with page-level website data, both sales and marketing teams will be able to connect your most valuable leads to a specific content campaign.
Would you like to try a lead intelligence tool? We'd love to discuss your current digital marketing strategy, your sales goals, and we can recommend a game changer like Lead Forensics for your business.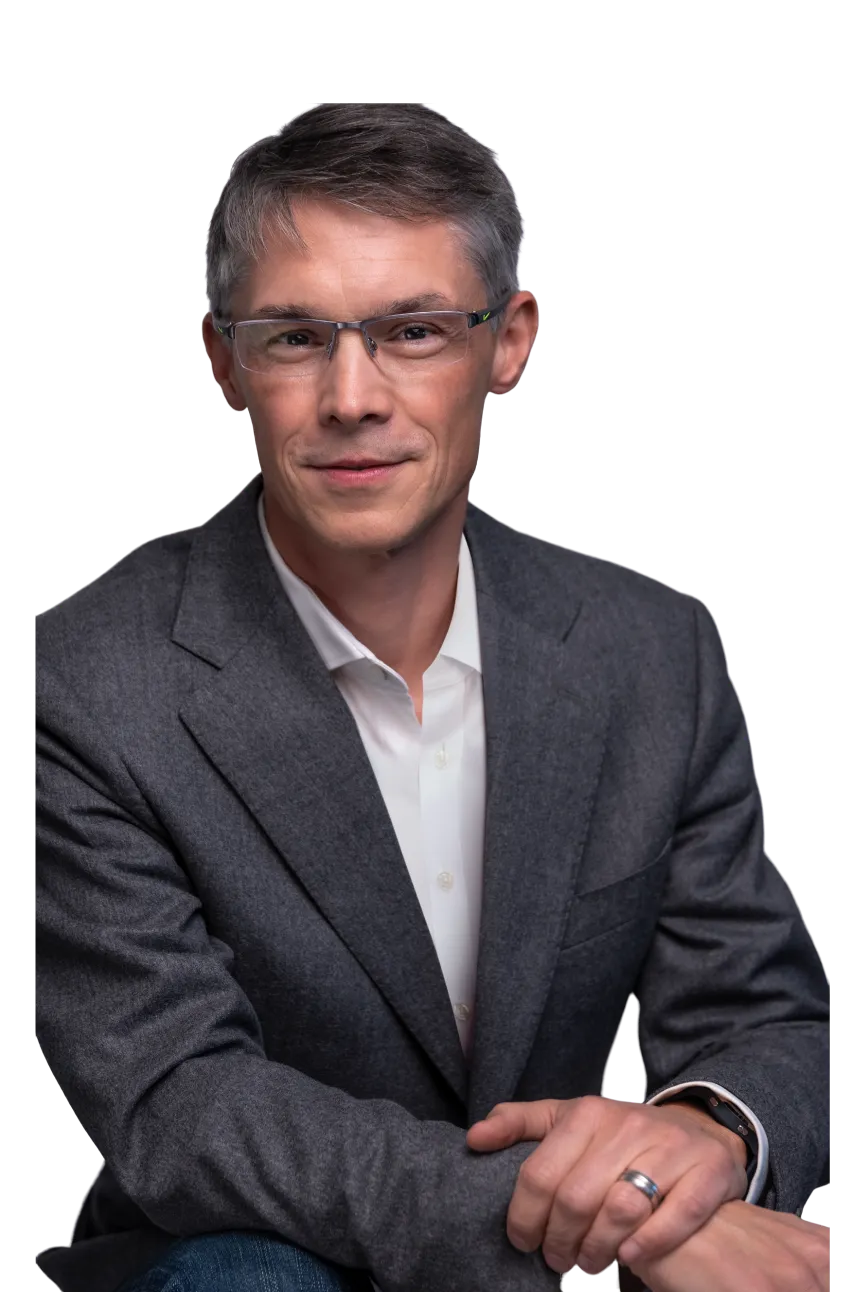 As a managing partner of Knowmad, William creates sustainable growth for the agency by leading its future vision, driving new revenue, and empowering team member productivity and well-being.