Small Business SEO Benefits:
A Conceptual Shift
It's common for small businesses and local companies to view search engine marketing as too complex or too expensive. While it's true that not all companies need SEO, you may be missing out on the benefits of SEO for your small business by failing to consider it as a lead generation strategy. Today, small businesses should consider SEO as a valuable resource to compete with larger brands, capture attention from new leads and customers, and build a valuable, long-term source of leads that come from the internet that don't "turn off" when the ad budget maxes out.
Our SEO Services page provides a definition: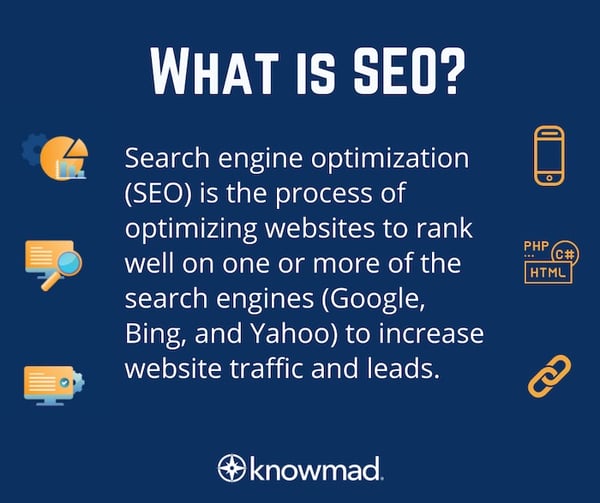 The Nuts and Bolts
Look at SEO from the perspective of the search engines. Google's efforts are geared towards the experience of the searcher. Searchers want reliable and relevant results, and they want trustworthy information that they can actively use. Even better, searchers are considered "inbound leads," i.e. people actively searching for your product or service. Search engines want to deliver this information to searchers with as much accuracy and value as possible. Google has edged out older search engines like AOL, MSN, and Ask.com by focusing on accurate search results. Although Bing and Yahoo don't have as many users as Google, they're still a valuable source of search traffic for websites.
SEO vs. Paid Ads
With an SEO campaign, your website exists to support these searches — and instead of paying "per click" on a paid ads campaign — your website can rank organically on page one of the search results. Another benefit of SEO for small businesses is that it's much easier to budget at an annual rate for SEO vs. a paid ads (PPC) campaign. SEO campaigns don't fluctuate on a "cost per click" rate each month; and SEO builds on itself for long term results. When a budget runs dry for PPC, the campaign turns off, and the leads are gone. With SEO, once your website is established as an authority site within your industry, you can keep your SEO budget the same and experience an increase in website visitors and leads.
If you're already investing in a PPC, your SEO team can use this data to "fast track" your SEO campaign and create a strategy around the data it provides. If the SEO space is super competitive for your niche (i.e., your main competitors is as big as Amazon within your industry), a PPC campaign can build brand awareness and deliver leads while the SEO campaign gains momentum.
Content Marketing & Keywords
Tracking ROI from content marketing has evolved in recent years, and an award winning digital marketing agency knows how to capitalize on the data and make it work for SEO. The process was once very vague and felt like throwing topics against a wall to see what "sticks" with your audience. Today, content marketing works in conjunction with small business SEO; it combines popular topics with keyword research to populate content calendars with publishing, optimization, and promotion efforts. At Knowmad, we use a combination of the following analytics and data tools to craft the perfect content marketing strategy for your website:
A combination of those tools enables our team to complete in-depth competitor research, giving us a head start on the type of content and keywords that will drive traffic and leads to your website.
While content marketing has been around for a while, the discipline of content marketing has become much more sophisticated to work in conjunction with SEO efforts:
Create a content schedule that supports specific, targeted SEO efforts that will drive results

Identify the types of content that will resonate with your target audience at every stage of the sales funnel: Blog posts, white papers, podcasts, video content, webinars, infographics, FAQ pages, etc.

Track long-term performance of content, ensuring that your

crawl budget is optimized for SEO



Use specific

buyer personas

and

digital marketing KPIs

to ensure content marketing efforts are working to attract the right type of visitors and leads

Mobile Search Traffic for Your Small Business
How much of your website traffic comes from mobile devices? If you don't know the answer to that question, use the Acquisition Report in Google Analytics. If the majority of your traffic comes from desktop, don't assume that's where your audience is searching. In September 2020, Google will use mobile-first indexing for the entire web. If your website isn't optimized for mobile search, it won't show up in the results.
Even if you're in the B2B space, don't assume that your audience won't make the shift from desktop to mobile - the data shows that mobile traffic is growing.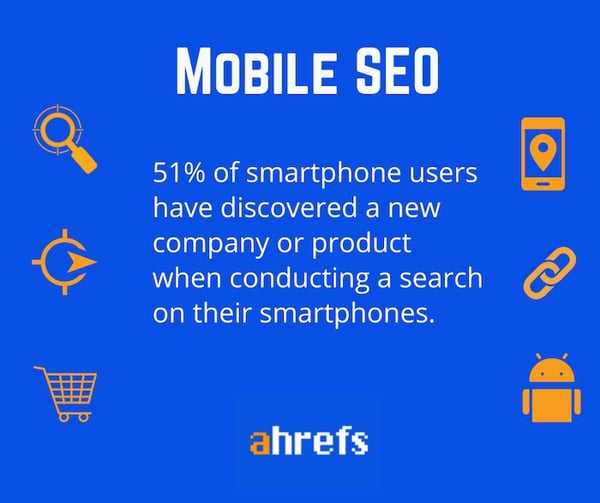 If your website is on WordPress, consider using accelerated mobile pages (AMPs). If you're working with a digital marketing agency, ask them to make sure your website has all of the following mobile-indexing features:
Ensure that your page is secure and listed under the HTTPS protocol

Use title tags, meta-description tags, H1s, and alt text for images to improve crawling and indexing

Aim for a page load speed under 3 seconds. Use a speed reporting tool like

GTMetrix

if you don't have a subscription to SEMrush or access to Google Search Console

Ensure all of your navigation and click-through features work on a mobile device. If you don't have time to run through the entire site, consider using a service like

User-Testing.com

.

A Broad Approach to Search
While small business SEO focuses on larger search engines, remember that your target customer will also use social media, review sites like Yelp or TripAdvisor, community sites like NextDoor, and local directory sites like bbb.org. When working with a small business SEO agency, ask about websites that can refer traffic to your business. Top SEO agencies will incorporate a business listing strategy into their campaign; be sure to ask about their approach to referral traffic.
Successful SEO for your small business will rely on a dynamic strategy. Never settle for a "rubber stamp" approach to small business SEO. Digital marketing is ever-evolving; make sure your agency delivers services with continual appraisal and re-assessment to get the best results possible.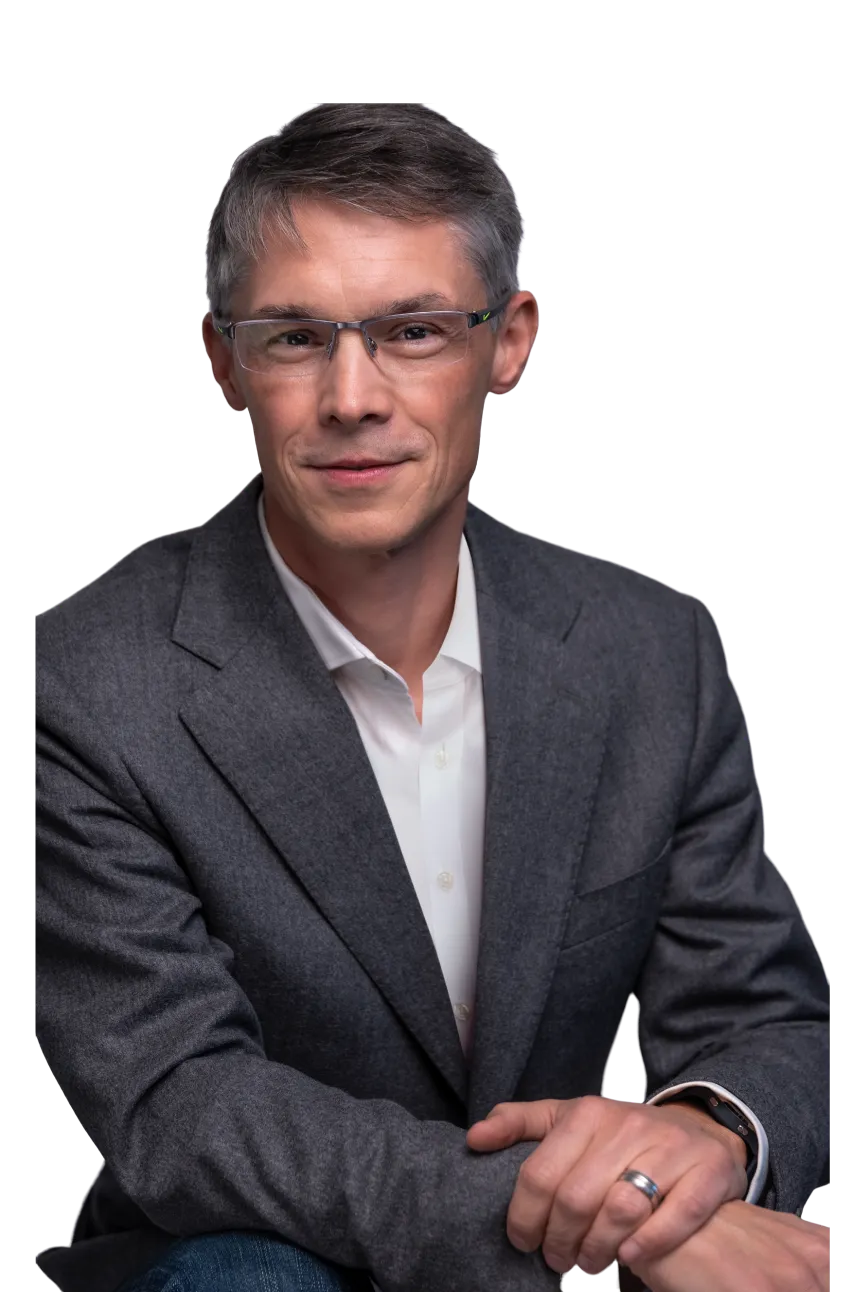 As a managing partner of Knowmad, William creates sustainable growth for the agency by leading its future vision, driving new revenue, and empowering team member productivity and well-being.