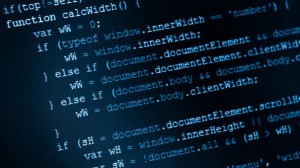 Adam Smith, an 18th century philosopher, economist, and author of The Wealth of Nations, knew the division of labor was a fundamental aspect in efficiency. He stated that if large tasks were broken down into many smaller segments, and each worker became an expert on one certain job or area of production, this would increase efficiency and save money. Smith's vision and philosophy changed the way production and business was handled, and while true, understanding multiple divisions of labor allows one to better implement in his or her position.
An internet marketer at a digital marketing company only having knowledge of inbound marketing would not be realistic. This is an "age of change," where marketers at internet marketing firms no longer have only knowledge of marketing, they must also have knowledge in other fields like HTML, CSS, InDesign, Illustrator, etc. They must understand how their idea's are being implemented into the medium they are using.
HTML & CSS
There are many benefits to knowing the basics of HTML and CSS in digital marketing. The biggest benefit would be bringing outsourced work back in-house. Time is money, and if you are having to wait for a developer out-of-house to make a simple change on a site or a blog, time is being wasted, which in return is wasting money.
If an inbound marketer has an great idea (which is bound to happen), instead of waiting for another out-of-house coder to test it, they could test it themselves on the fly! This could in return save a week's time or more of waiting around.
Just In Case & The Quick Fix
There is always that "just in case" clause that also goes along with knowing HTML and CSS as a marketer. Say one day you look at your site and the layout or format of one of your most visited landing pages or blogs has gone haywire. Instead of panicking and calling your outsourced developer only to find out he's on a vacation for a week, you stay cool and calm and go into the code and find the problem. You may then come to find out that the problem was as simple as a missing closing div at the end of the page and you're able to fix it yourself!
Having knowledge of HTML and CSS while working for an inbound marketing company can save you from many obstacles. This knowledge can save you from frustration, loss of money, and loss of time from having to deal with external developers.
SEO
Digital marketing companies know how important SEO is for showing up in organic search results. In order to optimize a page for SEO, an inbound marketer must be able to read a page's skeletal aspects to be able to find and change meta descriptions, keywords, title tags, and headers in a website.
Knowing the basics of coding for internet marketers can make the workplace at their digital marketing firms more efficient all around. There will be better communication between marketers and their in-house developers. Not having knowledge of technical words for coding with developers can create a lot of confusion. Without that confusion, everybody is much happier and calmer and communication is much better. For inbound marketers, knowing HTML and CSS is still not considered necessary, but at some point in your career, it will be.