In traditional marketing, the Four Ps were developed initially by a Notre Dame marketing professor, Jerome McCarthy. They stand for:
Product
Price
Place
Promotion
In the 1960s, the term Marketing Mix was popularized by the "Father of Marketing," Philip Kotler, and he defined the Marketing Mix (and the Four Ps) as the four core variables that help a company develop a unique selling point as well as a brand image.
Fast forward to the year 2020, and creating a content marketing plan with the 4 Ps is still relevant, but the words assigned to the Ps have changed. Content Marketing, when compared to traditional marketing, is very different. A global marketing specialist for Intel redefined the 4 Ps within the context of global content marketing.
4 Ps of Content Marketing
According to Pam Didner, Author of Global Content Marketing
Plan - Strategy before execution
Produce - Create content that matters
Promote - Distribute content
Perfect - Measure, optimize, and drive maximum impact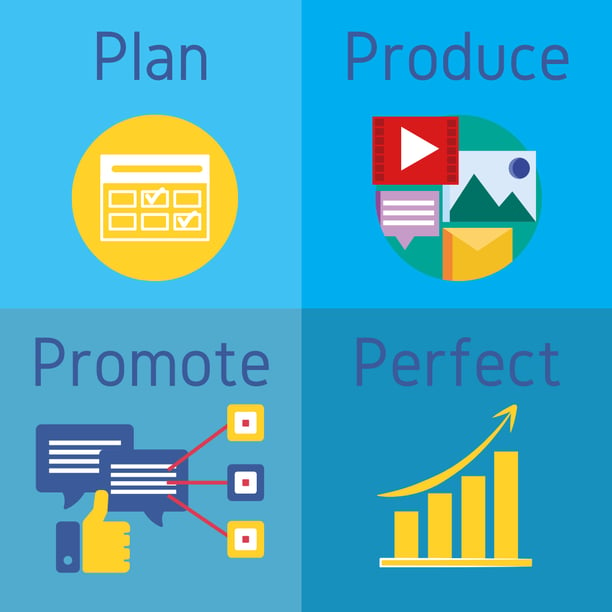 If your brand is considering a shift toward inbound marketing, should your organization focus on the modern 4 Ps of content marketing?
The answer is a definite yes, and most organizations in your sector are actively engaged. In fact, according to a B2B Content Marketing study, 72 percent of all marketers said that a good content strategy was a significant part of their recent success. In HubSpot's state of marketing report, they found that seventy percent of marketers are now actively invested in creating content marketing plan with a well-planned strategy.
If you've participated in a content marketing plan or you are brand new to the process, you'll notice two pain points:
Content marketing is expensive
Content marketing success is difficult to measure
Despite these obstacles, brands are dedicating a large portion of their marketing budget toward the creation of owned media (aka content marketing). Your company can implement a successful content marketing plan by following the 4 Ps.
Plan Content
Creating a content marketing plan takes much more than a content calendar and a few keyword targets. First, you need to define your target audience, which will, in turn, define the purpose of your content. Once you've identified your target audience and the purpose for your content, you can begin to outline the content strategy.
There are plenty of tools available to help you create a successful content plan that has a strong foundation. Here are a few of our favorites:
If your brand has a lot of content, begin the planning process with a content audit. Begin the audit by measuring for content effectiveness. You can use our marketing KPIs list or an in-depth content audit if you're using content to boost SEO efforts.
Next, focus on creating a strategy for every stage of your sales funnel. Here are a few resources to help you get started:
Produce Content
While the process of creating content sounds easy, anyone who has been through it knows that it's not as simple as type, edit, publish. The larger the brand, the more approvals are required from key stakeholders. Publishing content that doesn't meet brand guidelines will kill your content strategy and make it harder to get "buy-in" from other team members.
Before you implement a content calendar, make sure that everyone on the content creation team is set up to communicate and collaborate. You can use something as simple as Trello or a tool dedicated to managing content calendars, including copywriters, editors, the branding team, and the website designer/developer needs access to the content creation process. Get a plan in place to avoid delays; if your freelance copywriter goes MIA, who can take their place without significant disruption? Do you have an in-house designer for images or do you need to outsource that task? Once a content production team is in place, it should run like a well oiled machine. If it doesn't, revise the process or find a tool to help you stay organized.
At Knowmad, we're currently using a combination of ClickUp, ContentSnare, Basecamp, and Google Sheets.
Publish Content
If you are publishing content on your own web properties, then you simply need to ensure that you keep up with your calendar commitments. If a branding team needs to approve content, get an agreement in place so that your team can publish it on schedule but will not promote it until branding has approved it. (Tip: Team members who are slow to give feedback move faster once something has been published).
Publishing on third-party sites isn't a popular method of content marketing, but it should be part of your strategy. Not only will your prospects take note of your omnipresence, but high-value websites that link back to your site give it SEO value. Be sure to do a quality check before publishing on a third party site; publishing on low-value websites can hurt your brand more than help it.
Always publish with a call to action (CTA). The CTA can be a prompt to learn more information, sign up for a newsletter or blog alerts, download a resource, or share the information on social media. Adding CTA's are an important part of the 4th P, Perfect.
Perfect Content
The 4th P, Perfect, is a verb, not an adjective. Perfect as a verb is defined as 'to make something perfect, precisely accurate or exact.' It's pronounced per-FECT, as opposed to the noun version, PER-fect.
In order to perfect content, you'll need several KPIs in place.
A successful content marketing campaign will deliver on several or all of the following KPIs:
Increases in new website traffic
Increases conversions
Increase in lead generation
Increase in returning visitors
Lower than average bounce rate
Engagement (visitors spending time on the page, clicking through to other sections of the website, sharing content on social media)
At Knowmad, we use a combination of tools - Databox, Google Analytics, SEMrush, Ahrefs, and HubSpot to measure content marketing effectiveness and create a "perfection" (aka optimization) plan.
Conclusion
In today's competitive online environment, investing in a content marketing strategy is no longer an option. If you succeed, it will not only establish your organization as a market leader, it will also boost lead generation from your website. Structuring your content marketing approach around these 4 Ps of content marketing will give you a head start against your competitors.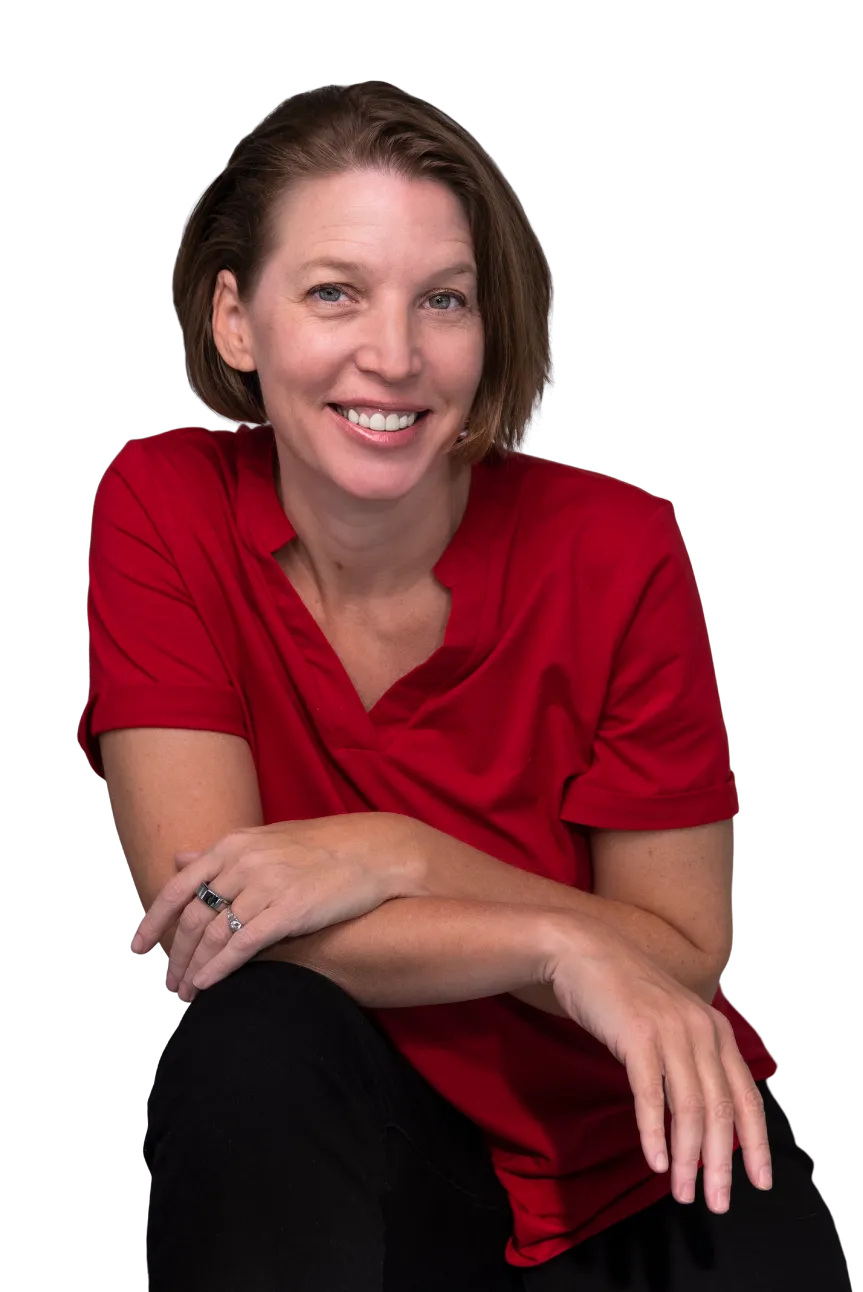 As Head of Operations, Diona focuses on building Knowmad into a more valuable business by creating clarity around what we sell, how we sell it, and how we fulfill our promises to clients.