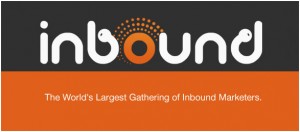 Yesterday at Inbound13, HubSpot founders Brian Halligan and Darmesh Shah announced a major renovation of their content management system that will have an impact on the future of website design. Based on the preview, the change in how we think about designing and building websites could be as significant as the impact that the HubSpot platform has had on Internet marketing.

Traditional Website Design
At Knowmad, we have been building websites for over 10 years. Our Website Redesign Handbook is one of our most popular downloads for both small and large businesses alike who are looking for ways to improve the outcome of their website design projects. In it, we share the pitfalls to avoid and the keys we've found to successfully launch, on-time and on-budget.
However, over the last decade, we have moved into the age of personalization (think Amazon, Netflix and Pandora; even your coffeepot, TV and thermostat can be personalized to meet your schedule). As your prospects and customers come to expect a more personalized customer experience, the traditional model of website design begins to show its weaknesses -- whether you've visited the website once, twice or a dozen times, your visitors are presented with the same content, over and over and over.
As a comparision, there would be little value in a sales person or service rep who tells your customers the same thing no matter whether he is a new visitor, a prospect who is thinking about buying or a long-time customer. HubSpot is now letting us personalize our visitors' website experience based on what we have learned about them. Let's take a quick look at what's coming.
What's New About the COS?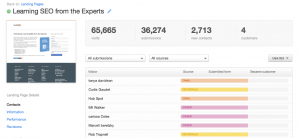 In a nutshell, the Content Optimization System (or COS) can be summed up as the newest incarnation of HubSpot's content management software (or CMS). If you've ever used WordPress, you are familiar with the value of a CMS. In my opinion, this release is HubSpot's attempt to extend their reach into the website design industry and take a bite out of the growing WordPress presence.
With HubSpot + COS, no longer do you have to manage a website that is separated from your landing pages and content offers. Now, it's integrated into a single platform with a common set of tools for managing, publishing & tracking the impact of your online marketing program.
Key features of the new platform include: mobile optimization, tighter integration of website & marketing, content personalization, social search, and optimized performance. All of these features are designed with the goal of helping you to reach, engage and convert prospects into visitors.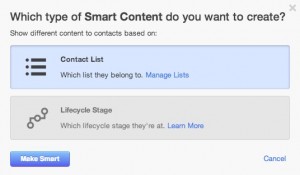 With COS, HubSpot is now harnessing the extensive information being collected about your website visitors with the content that can be customized to each visitor. Instead of telling a repeat visitor the same thing every time she visitors your website, you can now customize her experience based on how she has interacted with you.
This capability is part of the Inbound Experience -- the goal of putting people at the center of the focus.
"The Content Optimization System is the first integrated website, blog and landing page system to recognize the unique needs of visitors and optimize content for each person looking at it." – HubSpot
Is It For You?
As designers and developers, we tend to select an open platform like WordPress which allows us the ability to customize solutions that fit the unique needs of our clients. And, while we recognize that every website is unique, not every site needs to be highly customized.
If the Content Optimization System lives up to its promises, it really increases the value of the HubSpot platform and simplifies the implementation while adding new capabilities and a better experience for your visitors (which is just good business). We'll be watching the development of this new CMS closely!
What are your thoughts? Will the COS change the way we do website design or marketing?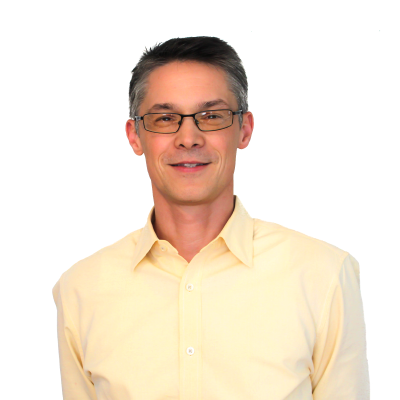 William McKee is a founding partner of Knowmad. As a Web architect & Internet business consultant, he is passionate about applying business knowledge & technical expertise to deliver solutions that advance business online. With over 15 years of Web experience, his current work involves designing strategies and creating processes to help business attract, engage and convert website visitors into customers.