Our friends over at Google like to keep us on our toes, and they do a pretty good job by switching up their algorithm hundreds of times a year. Granted, most of these are smaller changes that go relatively unnoticed by the masses, but it seems like once or twice a year the search engine giant changes the rules of search engine optimization on a much larger scale.
We've seen a lot of changes in how Google suggests businesses approach search engine marketing, but the past couple of years, these changes have been weighed heavily in the direction of appealing to mobile consumers. While the rumblings have been going on for a while, everything came to a head this year when Google decided that mobile site speed would officially affect a website's ability to rank on their search engine.
This has left many businesses asking a very important question – "Is mobile responsiveness officially a ranking factor?". While Google likes to maintain a level of silence when it comes to their ranking factors, here's what we do know about mobile responsiveness and SEO.
What Is All the Fuss About Responsive Design?
You know that there's a difference between a desktop version and mobile version when it comes to web design. But what is all this noise about responsive design, and how is it different from mobile optimization? To put it simply, responsive design is website design that automatically adapts to any device and screen size that someone is using. For example, responsive design allows someone to visit the desktop version of your site at one point, and a mobile version later while maintaining cohesiveness in the appearance and user experience.
Mobile responsiveness is important because throughout 2018, more than 50% of global internet traffic has come from mobile devices – a number that has risen dramatically since 2015. It's obvious that we're moving toward a time when the overwhelming majority of internet traffic will come from mobile, and it's important to adapt to this trend now rather than try to catch up later.
Still, with just over half the traffic coming from mobile devices, where does that leave your remaining 40-ish percent? A significant portion of your audience is still reaching out to you through their desktop devices, and many of them are switching back and forth. Today, smart SEM means finding a way to reach everyone, no matter where they're coming from.
So, What Does Google Think?
Google loves rewarding sites that have invested in mobile optimized web development. Recent major algorithm changes have been implemented to reward businesses with mobile sites, especially those that have optimized their sites to meet the speed expectations of the modern consumer.
Still, while Google will index mobile sites first and reward those that load quickly, they've made a point of saying that type of mobile site you have doesn't matter. This means that technically, no – mobile responsiveness isn't an official ranking factor. But, before you run off into the sunset with your with your separate mobile site, you should also know that responsive design is Google's recommended design pattern.
Confused? Frustrated? There's no need to be. The best thing to do is to understand why mobile responsiveness is so important to Google, and then learn how responsive design makes all of it easy.
The Story Behind Mobile First Indexing
You would need to be living under a rock to have not heard about mobile first indexing at this point in the game. Basically, mobile first indexing is Google's way of prioritizing mobile sites. It means that the search engine will crawl and index the mobile version of a website before it will get around to doing the same for the desktop version. This doesn't mean that desktop versions don't get indexed, it just means that they're so far down in the priority heap that if you only have a desktop site, you might as well kiss visibility and lead generation goodbye.
We can safely assume that mobile first indexing is a move that's meant to improve the user experience (UX) for the growing masses of mobile consumers. Trust that this hasn't been a move to penalize businesses that are just gaining their footing in the digital world, but rather pointing businesses in the direction they need to move towards if they genuinely want to succeed online.
Obviously, you can't benefit from mobile first indexing without a mobile site. For businesses of all sizes, mobile responsiveness in web design is crucial for SEO, even if it's not a stand alone ranking factor.
Mobile Responsiveness and User Experience
It would be negligent to not mention all the other ways that mobile responsiveness helps build up your SEO strategy, and almost all of it has something to do with user experience. Take for example, how mobile responsive websites are significantly faster to load on mobile devices than a standard desktop site. Speed is key for SEO, especially for small businesses that depend on local traffic.
There's other usability elements – like how mobile responsiveness allows standard web pages to translate to a mobile format easily. Ever try navigating a site and feel like you're all thumbs because the page wasn't optimized for mobile, or been irritated because you have to enlarge content to read it? These are UX factors that play into SEO success, and mobile responsiveness addresses them.
Staying Ahead of the Mobile Responsiveness Trend
Google is always working to improve their user's experience, and that means paying attention to how they're engaging with the internet. Mobile use is on the rise, and with each algorithm update, mobile responsiveness becomes more important to succeeding online.
The best move you can make is to connect with a web designer who understands why mobile responsiveness is important for your business and can help you design a site that gets rewarded with each algorithm change. We're a web design company that also offers SEO services – in other words, we know how to get results. Reach out to the experts at Knowmad today to learn more about our professional website design services.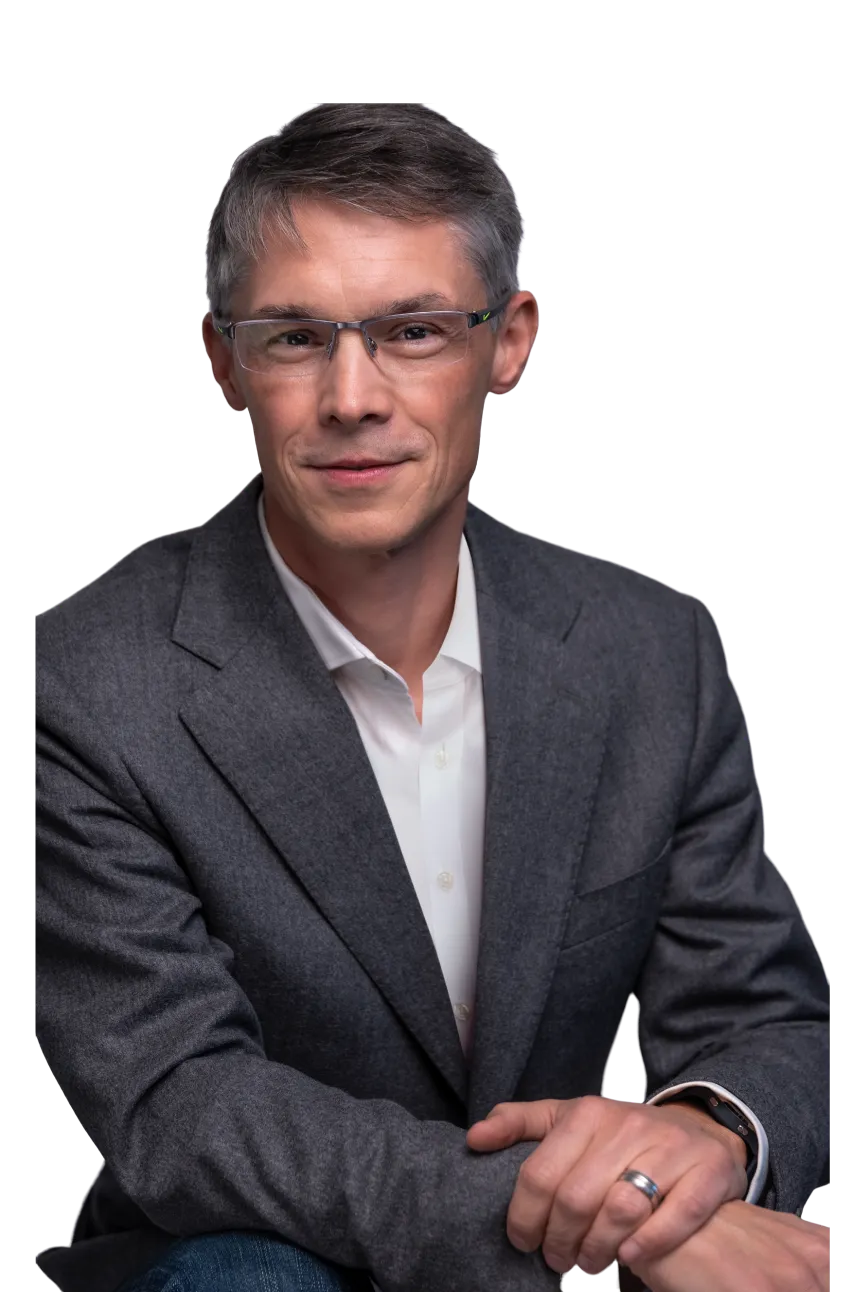 As a managing partner of Knowmad, William creates sustainable growth for the agency by leading its future vision, driving new revenue, and empowering team member productivity and well-being.