Search engine optimization (SEO) has evolved into a science of its own. For many marketing teams, SEO concepts are easy to grasp but difficult to implement due to time, conflicting information about SEO best practices and outdated advice, and inaccurate reporting. SEO myths can cause long-term damage to a website's placement options, adding to the pressure of getting it right the first time. Digital marketing firms with a focus on SEO must educate themselves on the latest developments and SEO news daily.
SEO is big business, and many companies live and die based on their ability to stay relevant in search engines. High page rankings on priority keywords are the lifeblood of their business development funnel. Whether you're working with an internal team or hiring a web marketing agency to care for your SEO services, make sure that your SEO campaign steers clear of myths that can pollute your search profile and focuses on best practices that will drive traffic, conversions, and sales.
---

Here are the most common myths in the world of SEO:


You Only Need to "Do" SEO Once
Many companies make the mistake of running an SEO exercise only when they build or relaunch a website. While great keyword research and strategy can sometimes have long, successful runs, in reality, the competitive landscape shapes and reshapes effective SEO on a continuous basis. Thus, SEO shouldn't be event-driven, like the launch of a website or a project to address lack of search performance, but rather a process of continuous care, where your internal or external team works to achieve the results you desire. Keywords, metatags, content, and backlinks must be managed vigilantly in order to be competitive in the online marketplace with any consistency.
Keyword Stuffing Is Good
No, it's not! This practice was long ago abandoned, due to the presence of black hat players generating unreadable content, where a keyword may be mentioned in every single sentence. Today, Google and other search engines no longer reward this tactic and actually penalize it! Search engines now look for relevancy— aka context— so it's actually in your favor to mention other keywords that are also relevant to your content. We actually recommend avoiding the use of a certain keyword more than three times in the exact same way.
All Keywords Should Be Exact Matches
Just because a certain word or phrase is a target keyword, that doesn't mean that your website content has to use that exact match each time. In fact, your keywords don't have to be repeated verbatim in your headlines or content. It's much more beneficial to use natural language and semantically related keywords. Search engines are now smart enough to discern synonyms and appreciate the context surrounding the use of a certain phrase.



Quantity vs Quality
Many people incorrectly believe that you should focus on generating as much content as possible. This approach inevitably yields shorter content, and it also yields content for content's sake, versus genuinely trying to educate your reader on subject matter relevant to your business or their needs with regard to what you do. Today's search engines reward content that's authentic to your business, as well as thought leadership. This latter concept, thought leadership, is never communicated in nuggets, but rather in long-form content. The most highly-ranked content right now is that which typically exceeds 2000 words. That doesn't mean that everything you publish has to be white paper-length, but you're just not going anywhere with 250-word blurbs on a particular subject.
Duplicating Local Landing Pages
Local search is more important than ever, since search engines have effectively replaced the Yellow Pages (do you know anyone who even uses a phone book?!). Many businesses think they can game the system by creating duplicate landing pages across multiple markets, even though they are local only to where they have their physical office. Again, authenticity drives the internet these days, so if you're going to take a local approach, go to the trouble to individualize your pages and have them reflect your physical reality.


SEO Best Practices for Success
Working Together
SEO service providers should work hand-in-hand with content generation teams of long-form copywriters and social media specialists. When your teams collaborate seamlessly, you're better able to achieve sound SEO milestones as well as meeting a high creative standard that expresses the value proposition and thought the leadership of the business in ways that SEO won't hamper. Never let one group get too far ahead of the other, and make sure that there's constant communication and brainstorming that will result in content that's packaged and optimized correctly to drive readers through your sales funnel.
SEO-informed Content
Copywriters must be able to organically express the key brand messages of a business. Historically, many writers would say they've felt hampered by SEO. When done correctly, however, keyword and niche research can actually provide the creative guardrails that facilitate better content generation. Just as SEO targets certain keywords, content creators can be more effective when their messages are less generalized and are speaking to the needs of prospects, customers, and other key stakeholders.



Audience and Competitor-informed Content
When you take care to know what your audience likes to read, as well as what your competitors are writing about, you can be more strategic and intelligent with your own content. Audience and competitor research should complement your keyword research, so that you can see how your audience responds to certain content in a topical space, as well as see the competitive standard that your content must eclipse. These types of research are great for positioning your company as the one that will meet the needs for products or services in your market, since you know what people are looking for and how your competitors are trying (or not) to please them.
Periodic Content Audits
Periodic content audits are a great way to refresh your website and regain a competitive foothold. As you audit content, you'll see that certain pages or posts are either outdated (like a five-year-old post on SEO best practices!), low-performing, or both. You can update outdated content, such as this article about current best practices in SEO, and if an article just isn't working after months and years on the site, get rid of it! You'll be amazed by how much you can improve your page rankings by bringing content into today's thinking or by cutting bait.
Complement Your Site with Social Media
While many may think that social media isn't key to your SEO strategy, it's actually a free way to distribute your content in other channels, driving customers and prospects back to your site. A retweet or share is huge validation of the quality and relevance of your content. While Google doesn't currently have algorithms to measure these affirmations on Facebook, Twitter, and other platforms, it's still great to use for free advertising and brand awareness, which do nothing but help bring people to your site and optimize your SEO.
If you'd like to learn more about how to optimize your digital assets for better ranking to build your brand and drive leads, fill out this short form to get started: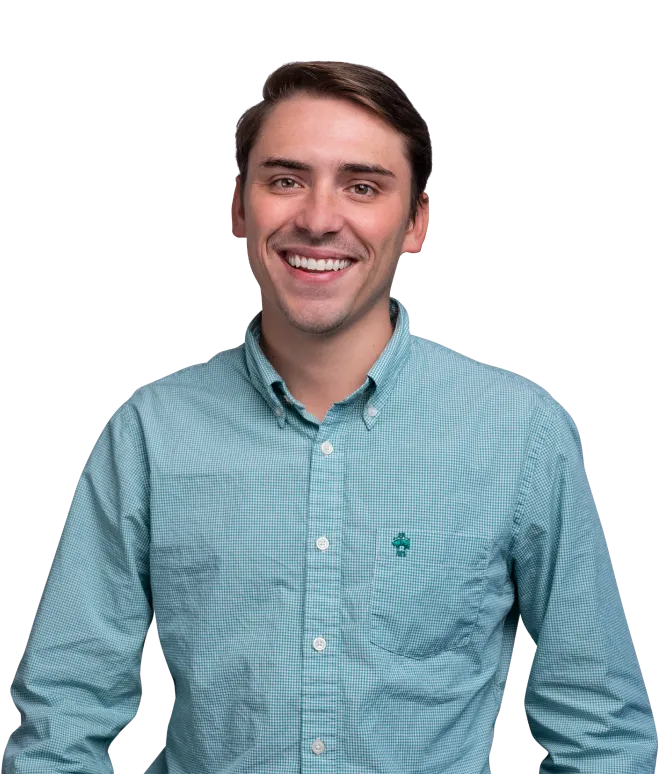 As a search marketing expert for Knowmad, Matt expands our clients' online presence by designing campaigns that increase visibility, drive more leads, and grow revenue. His keen attention to detail and knack for noticing the little differences set him apart.