In our last post, Building Conversational Marketing Into Your Website, we shared a broader definition of conversational marketing and how it's much more than a chatbot feature. We provided a list of conversational marketing formats and styles that can integrate with website features:
Conversational posts, articles, and landing pages

Website UX/design features

Chatbots

Messaging apps

Nurturing content after form submissions

Voice search optimization for Apple, Siri, Google Assistant, Alexa, and Microsoft Cortana


SMS/Text messaging
Today we'll discuss all of these formats and styles, along with a few examples.
Conversational Marketing Formats
Conversational Writing
Our friends at ParkLife Communications call it Writing with Style, but they capture the essence of conversational writing in three easy steps:
Active voice

Capture the brand voice

Adapt to subject matter

Website UX/design Features
If your pricing page is in the top 10 list for new visitor traffic, it makes sense to offer an easy solution for buyers without a pushy "Buy Now!" button. Stripe gives us a perfect example of a conversational CTA on their pricing page: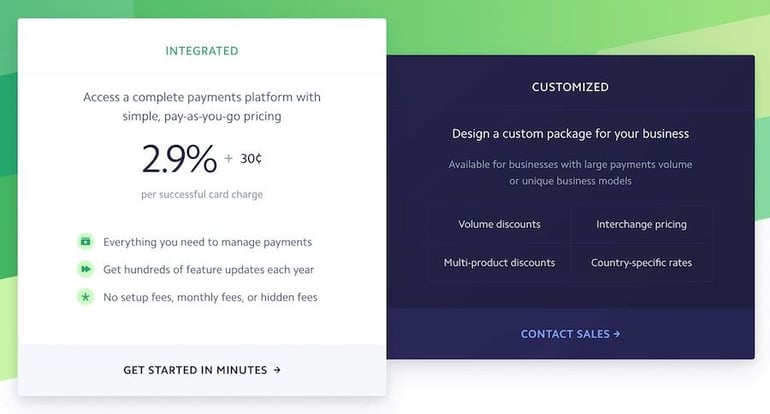 When a visitor clicks on 'Get Started in Minutes,' they are sent to an account registration page. By capturing an email address and encouraging account creation, Stripe can deliver VIP content to continue the conversation via email.
Chatbots
There are an overwhelming number of chatbot products and tools available; be sure to select one that integrates with your website, forms, and CRM. Here's a list of our favorites:
Once you've installed a tool on your website, double-check page speed. Depending on your web host, website platform, and chat tool, a delay in load time can have a negative impact on SEO rankings, especially on mobile devices. You won't capture prospects if Google de-indexes the page due to poor page speed.
Messaging Apps
If Facebook or LinkedIn refer a high volume of traffic to your site, it makes sense to offer chat within these platforms as well. While you don't want to discourage website traffic, meeting prospects "where they are" is proving to be a successful conversational marketing strategy. For most B2B brands, LinkedIn Sales Navigator will yield higher returns than Facebook Messenger.
Nurturing content after form submissions
Forms are wonderful for lead generation, but what happens after a prospect submits a form on your website? All of your forms should lead to an auto reply acknowledging receipt of the form. Continue the conversation with prospects after form submissions via email automation or add a show a thank you page with click-through options that offer more help and information.
Voice Search Integrations
The fastest way to ensure that your brand shows up in voice search results is to work within other platforms designed for Voice Search:
Google My Business Listing

Apple Maps Listing

Bing Places Business Listing

Yelp Business Listing

Take it one step further by optimizing your website for the demands of voice search. Optimizing content for voice search includes looking at all the factors that contribute to a positive mobile user experience (UX). Fortunately, many of the optimization strategies that fall under this category might already be part of your SEO.
SMS/Text Marketing
SMS/Text marketing combined with buyer journey data can be a winning combination. If you're considering SMS/Text marketing, go with a proven service provider that offers integrations with your website and CRM. We recommend Salesmsg (salesmessage.com) and Twilio for cross-channel integration.
Retention Conversations
Brands that launch conversational marketing strategies omit the most valuable member of their target audience: their existing clients. A Harvard Business Review study shows that increasing customer retention rates by five percent can increase profits by 25% – 95%. As you work through the logistics of conversational marketing for specific audience segments, be sure to build in conversational marketing with retention in mind.
Retention content can take on many forms. Here are a few of our favorites:
Surveys
Customer satisfaction surveys can uncover the opportunity for future business and interaction. NiceReply offers a colorful, interactive tool with robust analytics and insights.
Loyalty & Partner Programs
Do you reward your clients for being long-term, loyal customers? There's room for a loyalty program, even in the B2B space. The possibilities are endless; renewal discounts, industry event tickets, insider access to webinars, new products and services, etc. The sky is the limit!
Perhaps a Partner Program makes more sense for your brand. These programs don't need to be complex or sophisticated. Assess what your clients or customers will use and appreciate, and make it happen.

Need some examples? Check out HubSpot's Partner Program, Citrix Partner Program, or Smile.io for eCommerce loyalty.
Remember: Conversational marketing is not the same as customer support. If you're interested in customer support tools, check out this article from REVE Chat.
Conclusion
Start with conversational marketing tools that have a proven track record of reliability, customer service, and features that will help you analyze performance and implement changes for success.
Not sure if conversational marketing is right for your brand? We can help. Request a consultation and we'll be happy to answer your questions.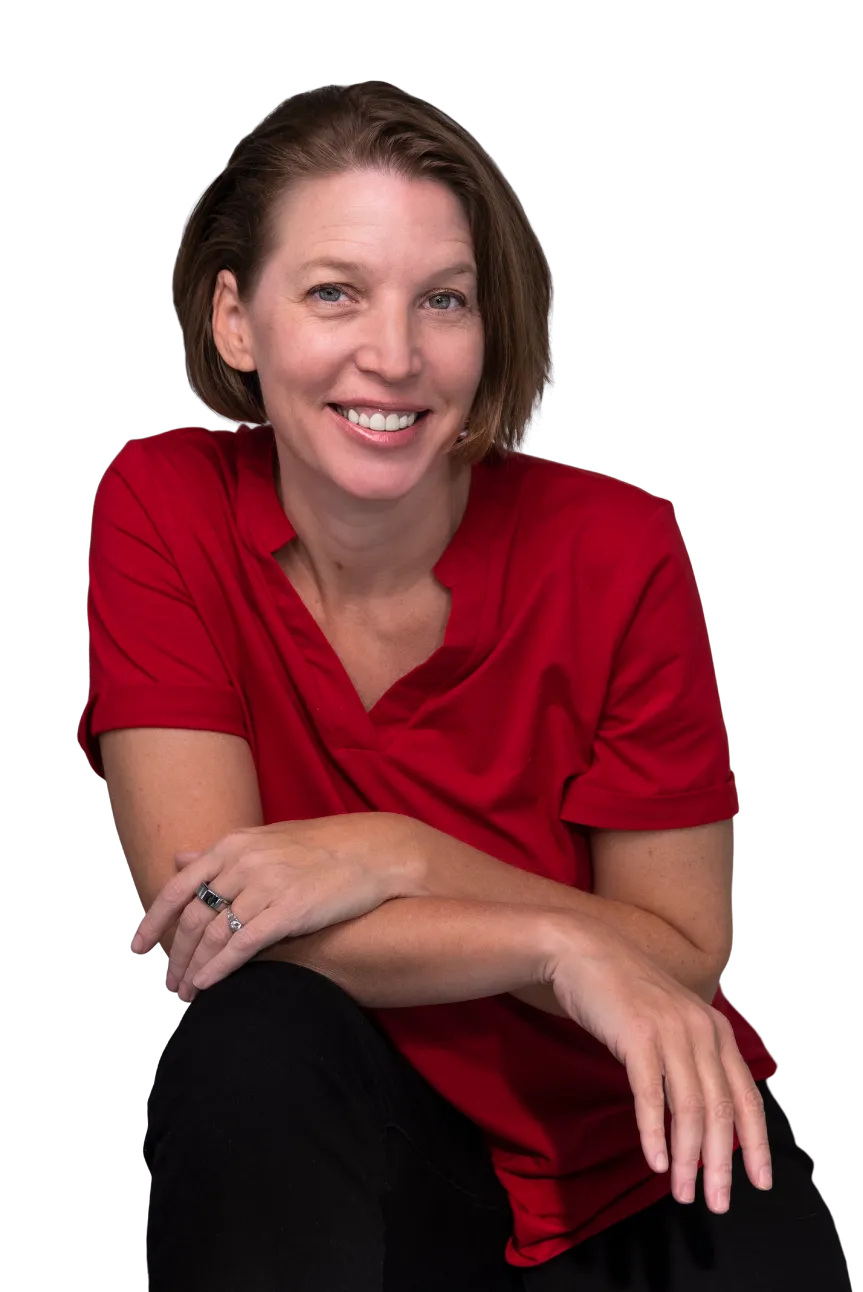 As Head of Operations, Diona focuses on building Knowmad into a more valuable business by creating clarity around what we sell, how we sell it, and how we fulfill our promises to clients.