Search Engine Optimization (SEO) is the unsung hero of any digital marketing strategy for any manufacturing company. While exciting digital campaigns with videos and hashtags grab the limelight and catch the eye, a well-planned and well-executed SEO strategy can help make the most of a business's most valuable digital asset: its own website. It can also help make the most of any digital campaign, whether it covers content marketing, email marketing, or social media marketing.
For manufacturing companies looking to embrace the full power of digital marketing for the first time, SEO can be a great place to start because it helps them understand many of the fundamentals of digital marketing that can then be applied to other campaigns.
Let's explore a little more the fundamentals of SEO, why you need to measure your SEO ROI, as well as some of the methods you can use to measure and enhance your SEO ROI.
What is SEO?
SEO is the practice of delivering content marketing on your website in a way that makes your whole site recognized as an authority in your field and so valuable to an audience using a search engine. The aim is to drive more organic search traffic directly to your website, which increases your inbound marketing traffic, hopefully giving you an excellent opportunity to deliver lead conversion. In theory, it is 'free' advertising, but the reality is that it takes effort and resources to get right, which is where cost - and your SEO ROI - becomes important.
With an effective plan to drive SEO traffic in place, a manufacturing company can systematically exploit search volumes to drive revenue and enhance SEO ROI and overall marketing ROI.
Should You Invest in SEO?
Despite all the hype surrounding SEO and many other digital channels, you do need to ask yourself whether you really need to invest in it.
For organizations that engage - or want to engage - in market outreach on a systematic basis, whether through events, email, advertising, or PR, for example, will be good candidates for adopting SEO. They will have the expertise and resources needed to deliver SEO systematically and fully integrated with their other marketing activities.
For other organizations that get their businesses through online marketplaces or personal relationships, they may not be able to spare the resources needed to devote to effective SEO initiatives or feel they cannot justify the returns for the effort.
SEO may not be for everyone, but its continued rapid growth suggests it works for many people as an efficient lead source.
The Value of Measuring Your SEO ROI
Part of the significant value of digital marketing is its ability to generate huge volumes of data points that can help you understand how your digital campaigns are working in near-real time.
Using these data sets, it is possible to see how your customers and prospects engage with you end-to-end, from their initial search exploring your website to finally placing an order. You can see where people drop out of the process, where the logjams are, and ultimately measure the conversion rate throughout the process. You can then constantly fine-tune your customer engagement pipeline to maximize results.
The value of this ROI shouldn't be underestimated. Financially, SEO can significantly extend the reach and impact of a constrained marketing budget by allowing very targeted campaigns that can eliminate the duplication and waste often found in other types of promotion like print or TV. The technology that is used to deliver, manage and monitor SEO campaigns offers a high degree of automation, helping to increase the productivity of a marketing function significantly too.
Typically an ROI for an SEO campaign is around 500%: for every $1 you spend, you should get $5 back. That said, it can take time and some experimentation to get these results, but depending on what you are selling, you can start to earn a positive return over 1-6 months. Working with a dedicated SEO agency should speed up the results significantly.
Measuring your SEO ROI helps you understand how well your SEO effort contributes to your overall marketing ROI. You can decide whether you need to increase your SEO cost to maximize your SEO success or whether it is better to invest your budget somewhere else to get a better return.

How Can You Calculate Your SEO ROI?
In principle, calculating the ROI of any investment is straightforward; it's the investment return earned, compared with the initial upfront investment, typically expressed as a percentage.
However, the challenge in this situation is that the volume of data points that digital marketing initiatives create now work against you. Trying to attribute an order from its original source - whether a sales call, a Google Ad, or from an organic search result, is very difficult when that customer might have used all three channels before they finally placed that order.
Getting the results you need takes time, planning, and expertise - this is where part of the cost of 'free' advertising comes in. The first step may be to work with an SEO agency that can bring in the tools that start to show you where your leads are coming from. This can help you create an attribution model that enables you to understand where your leads come from and how your other digital initiatives, such as content marketing or social media, support a lead as a customer goes through the buying process. For example, an attribution model might allocate 40% of the value of a lead to the first touch point, with 20% for the following three touch points.
The core of a business ROI formula needs to capture how your digital activities support the lead conversion process, and this needs data.
To calculate your organic search traffic, you can use a range of tools. The Google Search Console is an excellent tool for helping you understand where your traffic comes from, whether it be a search result, a landing page, or an email inquiry. Other tools, like Google Analytics, can help you understand the conversion process as customers and prospects move through your site and your sales process.
With this information in hand, you can begin to calculate your SEO ROI.
Your costs will likely include the following:
Dedicated SEO search tools
Agency fees
In-house resources
Your SEO revenue measure will come from your attribution model. The formula to calculate your ROI is:
ROI = (value of SEO revenues - cost of SEO investment) / cost of SEO investment
Some Tactics to Enhance Your Organic Search Results Through SEO
Now that you know how to measure the ROI of SEO, let's look at some ways to enhance your initiatives to increase that ROI.
Know Your Customer Really Well
The more you understand your target customer, the better results you will get. Understand their issues, problems, and drivers. That will help you better understand the search terms they will be using. For decision-makers at b2b companies, they will be looking to:
Increase revenues
Cut costs
Reduce risk
Launch new products
Frame your content and your SEO analysis using this insight. They will be looking for you to help them solve their problems, not just sell them your product. Think accordingly.
Integrate All Your Digital Marketing Activity
In SEO, your domain authority is king. Your website SEO effort will help you build this, but your other activities, like social media, Google Ad campaigns, and content marketing, will help to boost your domain authority score. Manage them so they link ultimately link back to your website and also support each other.
Plan Your Content Carefully
With a good understanding of your customer at your fingertips, think about the content you need to use. Regardless of whether you decide to use a mix of video marketing, whitepapers, blogs – which all work well for manufacturers - or indeed anything else, think about how you can best repurpose the same content on other channels and other websites.
Your business partners will normally welcome having your high-quality content on their site and channels. Just make sure there is a link to your site and channels to boost your domain authority, SEO performance, organic search, and revenues.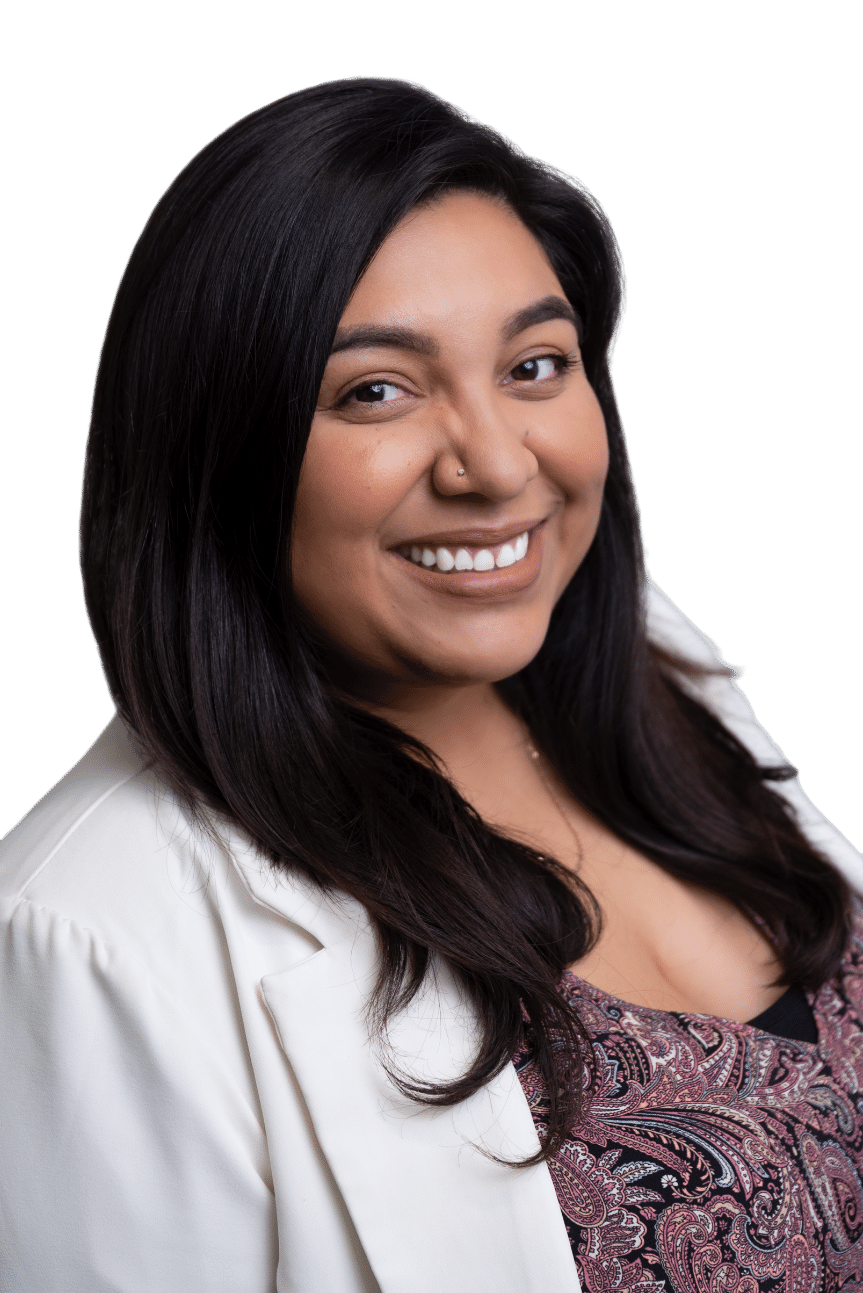 As Head of SEO, Michelle builds powerful organic strategies to help our clients get more qualified leads, generate more revenue, and reach their specific business goals.