How much does search engine optimization cost? And what can you reasonably expect to pay for the best SEO services? Read on to learn more about the prices for SEO services.
Why Search Engine Optimization?
Well, seeing as how you are reading this article on the internet, it shouldn't be hard for you to understand the importance of taking a business online. However, there is more to online visibility than meets the eye. There are tons of things you must do to ensure that your target audience can find you using any device while surfing from any location in the world.
If you run a business, one of these visibility tasks will include search engine optimization. Commonly abbreviated as SEO, it refers to the process of fine-tuning your website using the right content and keywords so that it can be found on search engines like Google. Whenever someone uses the keywords you have targeted to look for the particular products or services you sell you increase the possibility of your website being found when you show up in the top search results.
Even after appearing on the first page of Google (and other popular search engines), you constantly need to refresh your efforts so that you don't lose the position you currently hold. With some 5.5 billion searches performed everyday on Google alone, choosing to ignore search engine marketing as part of your marketing strategy simply would not be wise.
Search Engine Optimization Prices
As a business, search engine optimization is a must if you are to make your online marketing efforts more robust. So, how much does SEO cost?
We all know the modern world is web-driven. Most of your customers are probably looking for the products/services you sell on their mobile devices or on their laptops at work or at home. Much of their research is done on the search engines, hence the 5.5 billion+ searches per day mentioned above. Think your audience is different because you deal B2B? Think again. 89% of B2B researchers use the Internet during the B2B research process. With those as the bottom line facts, what better way is there available than making sure that you're found where your audience will be searching?
However, most all businesses have budgets and that likely includes yours. That's why a smart business owner would be wise to review search engine optimization prices offered before selecting your desired provider.
In the following guide, you will find all the information you need to make these type of decisions. We provide these details so that you may be able to successfully forge ahead in selecting the best online marketing company for your specific needs and requirements:
SEO Payment Models
To improve your understanding of search engine optimization costs, you need some prior knowledge about the main payment models most SEO agencies use. In most cases, you will be offered the following options when it comes to pricing:
1. Monthly Retainers
Here, you choose to pay a flat fee every month. In exchange, the agency will provide you with a predetermined set of services. At the moment, this is the most popular payment model in the market chiefly because it leads to the greatest returns on investment for clients.
The retainer will typically cover optimization, keyword research, link building, press releases, onsite content improvements, and regular analytics reports.
2. Fixed Price Contracts
Some SEO agencies also sell contract services. Instead of paying the agency a monthly retainer, you can select the services that you need to have accomplished first. The services that will be provided on contract should be listed on the agency's official website. The agencies often list prices on various services – although you might have to call/email some agencies in-order to secure the pricing details of specific services you are seeking to have accomplished.
For instance, you might pay for an SEO website audit (here's a FREE one). Here, the agency will review your site and determine all existing weaknesses and strengths related to your online presence. They will also perform competitive analysis and show you the keywords that have the potential to lead to the highest positive returns on your investment.
3. Hourly Consulting
Here, you will pay a fee for every hour you spend working with the search engine optimization agency in-order to secure the information or services you are looking for.
Typical SEO Prices
So, what are the typical SEO prices? And what can you expect the SEO project to end up costing you. Based on the payment models above, here is a short survey of the price ranges you should prepare to anticipate:
a) Monthly Retainer ($750 to $5,000+)
The search engine optimization price you will pay will depend on the size of your business, the nature of the SEO work, the level of expertise required, and the extent of the services that will be provided by the optimization experts.
Smaller SEO agencies tend to offer limited services for the lower end of the spectrum listed above. On the other hand, businesses with more requirements will pay a more to get the full SEO service package. On average, most companies pay anywhere between $1,500 and $5,000+ for the retainer.
b) Fixed Price Contracts
Here, the SEO prices will vary. In most cases, you will choose this service agreement when you are testing the waters. The services may include but not be limited to:
- SEO copywriting at $0.15 to $0.50 per word
- Site content audit at $500 to $7,500 per audit
- Link profile audit at $500 to $7,500 per audit
- Social media set up at $500 to $3,000 for the top 5 social media channels which typically include Facebook, Twitter, Google, LinkedIn and YouTube when appropriate. Other possible platforms to consider in this regard would be Pinterest and Instagram.
c) Hourly Consultation
Search engine optimization prices in this category range from $100 to $300+ per hour. The consultants, whether agencies or individuals, will charge anything in between the prices listed.
What To Watch Out For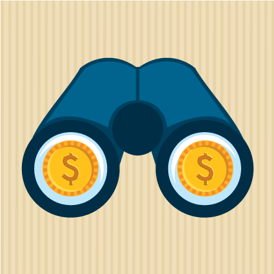 Seeing as how SEO prices vary so much, there are a number of things you need to watch out for. Without these warnings, you might end up overpaying for a service that you could easily have paid less for. To guard yourself against unscrupulous SEO agencies and unethical business practices, always be suspicious if the agent/firm promises you the following:
i)
How far along are you in the SEO process?
Determine if your site already meets basic SEO criteria to save time and energy on an audit.
ii) Guarantees
In general, no SEO firm can provide a guarantee when it comes to search engine optimization. This is mostly because the industry is highly volatile and keeps changing every few weeks/months as search algorithms continually evolve.
iii) Instant Results
Although some tactics can get instant results by gaming the system, this is not always the case. Gaming the system will also hurt your website in the long run.
iv) No. 1 Spot
If the agency promised that you would appear on the first page of the search results they may not be lying, but they are probably hiding some of the truth as well. This could mean ranking you number one for your own brand or some obscure keyword you may like but has little commercial value. Also, if they say that they can get you to the first search result for certain keywords, you can be sure that they are just pulling your leg. Of course, to get to the number one spot for targeted keywords is the goal for all agencies, but outright promising this for competitive keywords is naive to say the least (see item ii above).
v) Cheap Costs
If the agency charges anything less than $750 per month, you should check their experience, past results, call references and find out exactly what the price includes. With regards to optimization for search engines, you need a firm that can deliver results. This means, invariably, that you are going to pay for those results.
Conclusion
Over and above all, your understanding of search engine optimization prices will empower you to be prepared for and understand the differences in the market. Once you know what you are looking for, and understand how much it should cost you, ask for search engine optimization quotes from the top firms in your shortlist. Then, choose the firm that you think will best meet your requirements without fleecing you dry in the process.
If you want to get in touch with Knowmad in regards to SEO services feel free to drop us a line!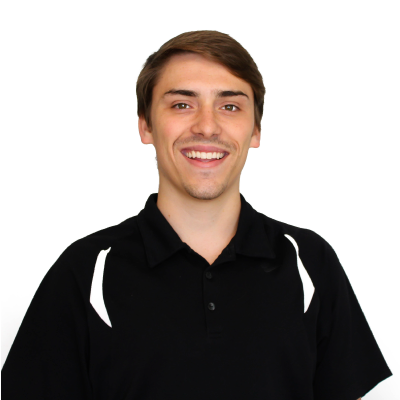 Matt is an observer. His keen attention to detail and knack for noticing the little differences set him apart. Coupled with his ability to think laterally, this skill creates an opportunity for him to think of innovative and unique ideas designed to help clients meet their goals. At Knowmad, Matt focuses on SEO and PPC services.