If you're a business that has taken on the task of building and managing your own website, you no doubt have gotten at least a taste of how complex it can be. There are some platforms out there that make it easy to create a nice looking, functional business website, which is great for small businesses that want to get their foot in the digital door but don't yet have the resources to invest in professional web development.
In the adventures that come with managing your own website, you've probably come across terms like "structured data" and quickly passed them over because it all sounded like something that was a little out of your reach. If this sounds like you, then it's time to push the uncertainties aside and pay attention to what's being said about structured data because it has become an incredibly valuable component of successful web design.
The first thing to understand is that structured data is not nearly as complicated as it seems on the surface. Let's take a few minutes to demystify structured data and talk about why it's important for website design and SEO.
What Is Structured Data?
To understand what structured data is and why it's important we can begin by looking at the average person's intention when they do a search online. They're usually interested in finding an answer to a question, to learn something about service, product or even another person. They're also looking for the most direct route to their answers.
Structured data makes it easy for Google to place fast results in front of search engine users and provide an overall better user experience. Structured data is a term used to reference website content that has been written and formatted in a certain way that makes it easy to understand and accessible to search engines. The goal is to tell Google as much as possible about the intent and relevancy of your website and content.
The overreaching benefit of leveraging structured data in your web design is that it provides search engines with the clearest possible understanding of what your website is about and to which search engine users it will be the most valuable. Where SEO ups your chances of appearing on page one of search results, structured data helps to ensure you're appearing in front of the audience that is most likely to connect with your business.
How Does Structured Data Affect SEO?
Using structured data in your web design might feel like a bit of an undertaking, especially if you're not that familiar with the mechanics of web development. First, trust that it really isn't as complicated as it sounds but that also, implementing structured data can produce fantastic results for lead generation and conversion optimization.
Here are a few examples of how using structured data in your web design will help to improve your SEO.
Easy Boost to Rankings
From a growth perspective, everything about your SEO strategy – including SEO friendly web design – has been implemented with the intention of boosting your chances of appearing on page one of search results. This is where the majority of clicks happen and landing there is a sure way to get traffic moving to your website.
Not only does structured data put you in front of the audience that's more likely to engage, it also increases your chances of earning a spot in position zero.
Position zero?
Have you ever entered a search and had a bullet-pointed list, brief paragraph or even an infographic show up above position one in your search results? This is called a featured snippet, or position zero, and showing up there provides a nice boost in visibility and traffic. The only downside is that there's nothing you can do to guarantee a spot in position zero.
Instead Google scans content, looks at structured data and decides whether or not to pull out a bite sized piece of content that not only adds value to the search engine user's experience but also provides a bit of a teaser that encourages them to visit one of the sites that Google has deemed one of the most relevant for their search.
Improved Click Through Rates
Structured data makes the intent of your web pages more obvious, especially if you've earned a spot in position zero. As mentioned, this levels up your visibility in front of a more qualified audience. This also means that the search engine users that do click are more likely to engage and take the time to navigate their way around your website.
In this way, structured data is incredibly useful in lead generation and encouraging visits from an audience that is already positioned to be moved further through your sales funnel. Plus, search engines look favorably on lower bounce rates and longer visits.
Structured Data Provides More Relevancy for Local Searches
Small businesses are often dependent on their communities, which means they need a solid strategy for reaching their local markets. For these businesses, maximizing their efforts in local SEO is key to success. There are many effective local SEO tactics that a business can use, including the use of structured data on their website.
Structured data can help businesses connect more easily to their geographical target. For example, a realtor might feature a local content strategy that includes bullet point lists of the 5 most popular attractions or best places to get dinner on weeknight. This type of content might not be of high importance to someone outside the geographical area, but it will be valuable to someone within their target and structuring it in a way that makes it easy for search engines to discover it will amplify the results of a local SEO strategy.
Are you using structured data in your web design? If not, now is the time to change your approach and see for yourself how structured data can improve your SEO. We're a website design company that has experience in creating success for businesses just like yours. If you'd like to know more about structured data and web design, contact Knowmad and speak with one of our expert web designers today.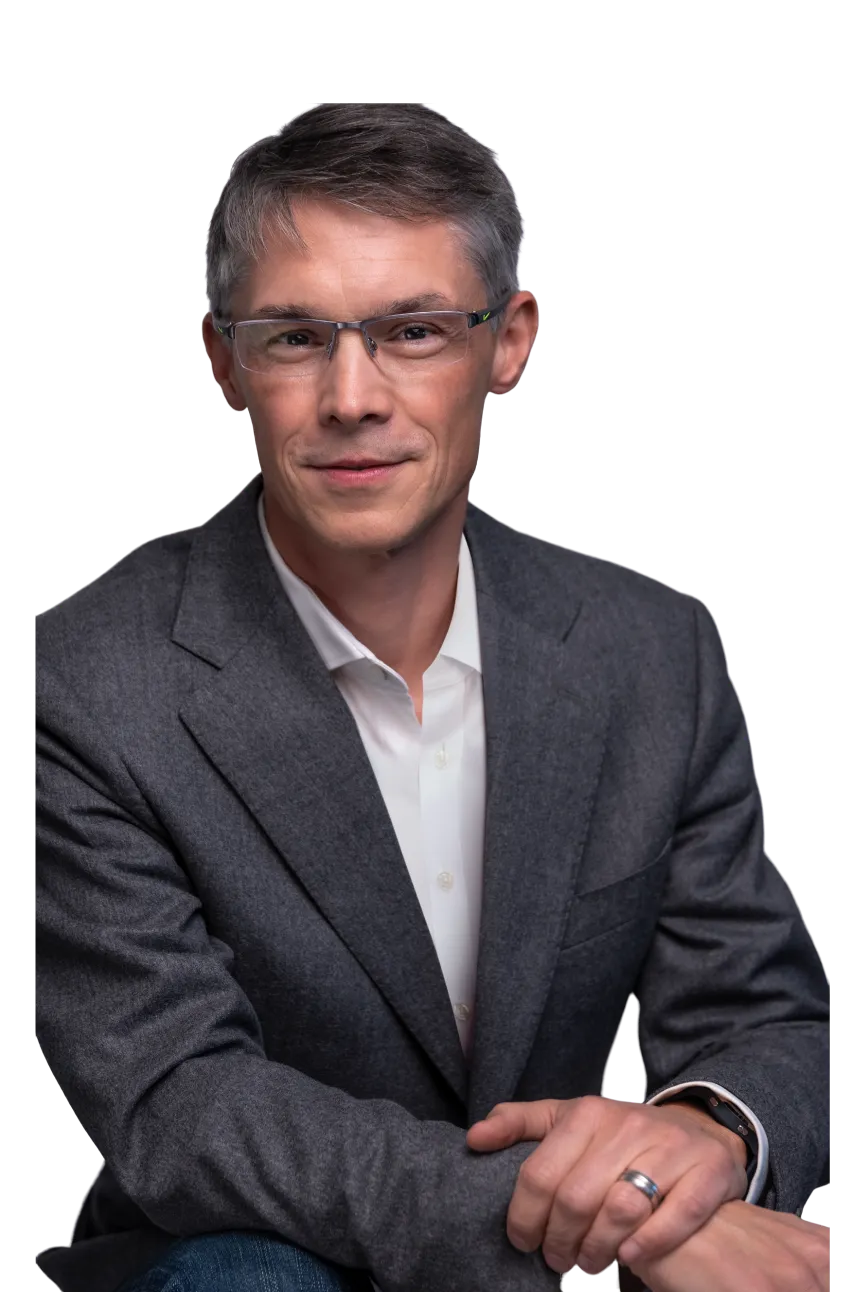 As a managing partner of Knowmad, William creates sustainable growth for the agency by leading its future vision, driving new revenue, and empowering team member productivity and well-being.