Cold calls not working?
The dreaded cold call. No one likes to receive one. Not many sales people I know like to make them either, so explore a different route by utilizing LinkedIn.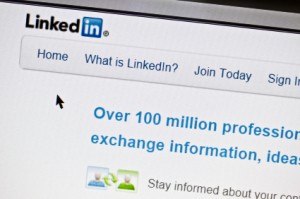 LinkedIn is one of the many social media marketing channels. Using it, you can connect to your prospects in a way that can turn a cold call into a warm conversation. For example, do you already have a connection with a particular prospect that you weren't aware of? Do research to find a connection.
Do you have the same alma mater?
Are you from the same or a neighboring town?
Is your prospect linked to a friend of yours?
Customize your LinkedIn company and personal profiles.
If your prospect is active on LinkedIn, they are going to see that you've been looking at their profile (unless of course you are set up as anonymous). This will likely lead them to check out your profile. For the elusive prospect who is an expert in screening calls and ignoring emails, this could actually be the first time they've noticed you and your company.
Make sure they are able to easily find the information that makes you an asset to them such as:
Valuable content: your blog posts and posts that you have shared from others show you are a valuable source of information as a company and as a person.
Company services: services should be listed on the company page (and special skills your have on your personal page) to show that you have solutions to your prospects common problems.
Referrals: ask trusted clients to write referrals to show your value/worth (no harm in self promoting and tooting your own horn).
Bring interest to you.
Give prospects a reason to come to you. Keep your name in front of others as a thought -leader/problem solver by being active on your LinkedIn page and your company's:
Writing a blog is a great way to provide valuable information. Post your original blogs about relevant topics/trends to your personal page as well as your company's page. Share your favorite blogs with your connections. If you find it interesting/helpful/insightful, your connections might as well.
Join industry peer groups and post questions, comments, AND solutions.
Are you the hunter or the hunted?
Pay attention to who likes or shares your posts. They are following you for a reason. You bring them some kind of value. Reach out to ask how you can bring more value and vise versa. Who else do you know who can help them? Perhaps they know someone who you've been trying to reach and can make an introduction. This brings you back to the start. You are the hunter again. Check out this article detailing how to use LinkedIn for social prospecting.