In marketing, there are no absolutes. In fact, if a marketer ever gives you an absolute, you should probably run in the other direction. Aside from the fact that most companies—and especially manufacturing companies—have unique target audiences, inherent product and service strengths and weaknesses, and a vast range of potential marketing platforms to fine-tune, the rules of marketing, along with customer behaviors, change often. To assume that a cookie-cutter approach would work is ludicrous—and that's putting it kindly.
However, there is some evidence that inbound marketing, in its many various forms, has made the leap to game-changer status.
This isn't a post about online marketing channels being the end-all be-all of a manufacturer's marketing plan. It's about integrating these channels effectively if you haven't already, and enhancing the ones you currently have to be competitive in today's business environment.
Today we're going to give you some stats (courtesy of the inbound marketing mavens at Hubspot.com) to support the rise of inbound marketing claim, along with what the stats really mean:
78% of Internet users conduct product research online.
You know that old saying about not judging a book by its cover? Unfortunately people still do that. In many ways, your website is your cover. That's why it's important to impress visitors right away—by representing your company accurately and making product information easy to find—so that they'll keep reading.
78% of business people use their mobile device to check email.
While this stat proves your emailing efforts need to be mobile-compatible, it also shows that people are using their mobile devices more and more to remain connected. The hidden stat here is that web-based email usage is down across all age groups. While it's lowest amongst teenagers, keep in mind that they're tomorrow's customers.
91% of email users have unsubscribed from a company's email list they previously opted in to.
Content is king across all online channels, but this stat proves that even your email channel needs to be dedicated to providing information that matters to your customers. If not, it only takes one click for it to be deleted before ever being read. Set a content-rich expectation.
Companies that blog get 55% more traffic.
This is why we're huge proponents of blogging. It's a critical online channel, one that can have a significant impact on your success. Another stat that shines a positive light on blogging is that 57% of businesses have received a customer through their blog.
41% of B2B companies and 67% of B2C companies have acquired a customer through Facebook.
This flies in the face of the "Facebook doesn't work for B2B companies" stance, and shows that social media has come along way—fast. Today, most marketers consider a Facebook strategy crucial to their business.
Inbound marketing costs 62% less per lead than traditional, outbound marketing.
Does this mean you should turn your back on traditional print marketing? Absolutely not. But aside from the intrinsic benefits of inbound marketing based on some of the enlightening stats above, it does mean an additional benefit to funneling marketing dollars toward your online channels is some serious cost savings.
There are a variety of takeaways from these stats. Most importantly, your website, blog, email, and social media channels need to be in tiptop shape. Many of these also show that one myth related to social media and mobile devices is that it only matters to younger customers. The tide has turned, and smartphones, Facebook, and Twitter are used across a broader demographic range than they have been in the past.
For many manufacturing companies, this can be seen as a serious challenge. Manufacturing companies represent some of the oldest businesses in the country, which also means they've become accustomed to more traditional marketing methods. Today, these outbound methods still have their place in an integrated strategy. However, they simply must be coupled with efforts across new or existing online channels, too.
Are your online marketing channels in place? And if so, are you using them effectively?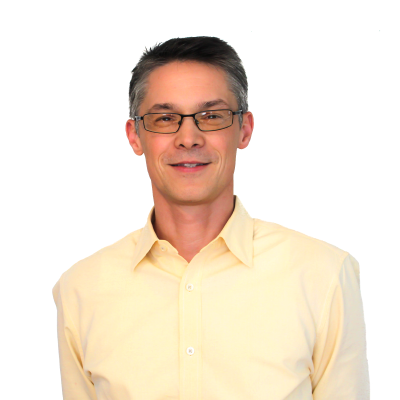 William McKee is a founding partner of Knowmad. As a Web architect & Internet business consultant, he is passionate about applying business knowledge & technical expertise to deliver solutions that advance business online. With over 15 years of Web experience, his current work involves designing strategies and creating processes to help business attract, engage and convert website visitors into customers.