A hallmark of marketing is constant testing. Effective marketing doubles down on strategies that have previously worked, but also explores new opportunities to continue growing in the future. Within the manufacturing industry, many companies have taken the same approach to marketing for years, and for years, it has worked. But with the way the world is continuing to evolve, some companies are falling behind their competitors. Why? More manufacturers are participating in digital marketing than ever before.
It's difficult for a marketing agency to make promises for website traffic and leads, but especially when it comes to SEO work for manufacturing companies because they serve an incredibly niche audience. Most manufacturing organizations don't need to reach hundreds of thousands of people, so promising to dramatically increase traffic might help, but it may also just be a vanity metric that has no real effect on your sales.
Your digital strategy shouldn't stop at SEO and traffic, but should include a well-rounded inbound marketing strategy. In other words, building an online system that attracts, nurtures, and converts new customers.
In August 2020, Capterra conducted an online survey and published results from a respondent pool that consisted of 149 manufacturers who answered questions about digital marketing. Survey results reported all of the following:
68% of respondents moved their business processes online
62% of respondents adopted digital marketing since the start of the pandemic in early 2020
72% of respondents are using digital channels to promote products online
54% of respondents are using a CRM software tool in combination with their digital marketing
51% of respondents reported an increase in website traffic since the pandemic began, with 32% reporting that the increase in website traffic came from new regions or countries
The takeaway? Digital marketing for manufacturers became much more competitive since the start of the pandemic. What should your manufacturing company do?
Take A FOCUSED Inbound Marketing Approach
One of the most effective digital marketing approaches across all industries has been inbound marketing. According to HubSpot, "Inbound marketing is a set of marketing strategies and techniques focused on pulling relevant prospects and customers towards a business and its products."
I'm not here to convince you to abandon every other marketing approach in favor of EVERY inbound strategy available; such as search engine, email marketing, social media marketing, PR, and content marketing. An inbound digital marketing strategy is too broad for most B2B brands and manufacturers. Rather, the goal of this article is to help you effectively integrate the inbound strategy with the right digital channels to ensure you are as competitive as possible.
The stats below were provided courtesy of the inbound marketing experts at Hubspot.com to support the rise of inbound marketing:
Your First Impression is Online
First impressions are incredibly important and long lasting. In today's technology-driven environment, the first impression customers have of your business is the homepage of your website. Research shows 78% of customers started researching online before purchasing. This means that before any conversations with your sales team, or any location visits, 78% of your potential customers are starting on your website. If it's helpful, think of your website as the front door to your business.
Unfortunately, many manufacturing businesses have a website simply to check a box as "done." Potential customers coming through the "front door" are met a clunky, outdated website that is built more like an online brochure than a sales tool.
Potential customers should be met with a polished site that:
reflects the professionalism and expertise of the brand,

clearly explains what you do,

how you can make their lives better,

And how they can do business with you.
It is so important to engage visitors immediately with a website design that gives a clear message and represents your company and product accurately.
If you have invested in a professionally designed website but it doesn't generate leads for your sales team, consider SEO services designed specifically for manufacturers.
Mobile Optimization is Key
Fact: 78% of professionals check email on their phone. This email stat shows the importance of making your emails optimized for mobile viewing, and the webpages associated with the links in your email.
In addition to the benefit of creating a better experience for your prospective customers, a mobile-friendly website is a major SEO ranking factor.
Content: Your Prospects & Customers Expect Value
Content is king. Unfortunately, though, many companies struggle to provide valuable content for their prospects in both emails and on their website. Studies show 91% of email users have unsubscribed from a company's email list they previously opted into.
Quite frankly, most people don't want to be sold to every single time they open an email from you or visit your website. When people interact with your brand, they expect to see valuable content that makes their lives better or solves a problem for them.
If your company is struggling to win with content marketing, hit the reset button, and begin with establishing a Brand Voice. Once your brand voice is finalized and your entire content marketing team is using it to craft website copy and email, it's time to move onto blogging.
People Love Blogs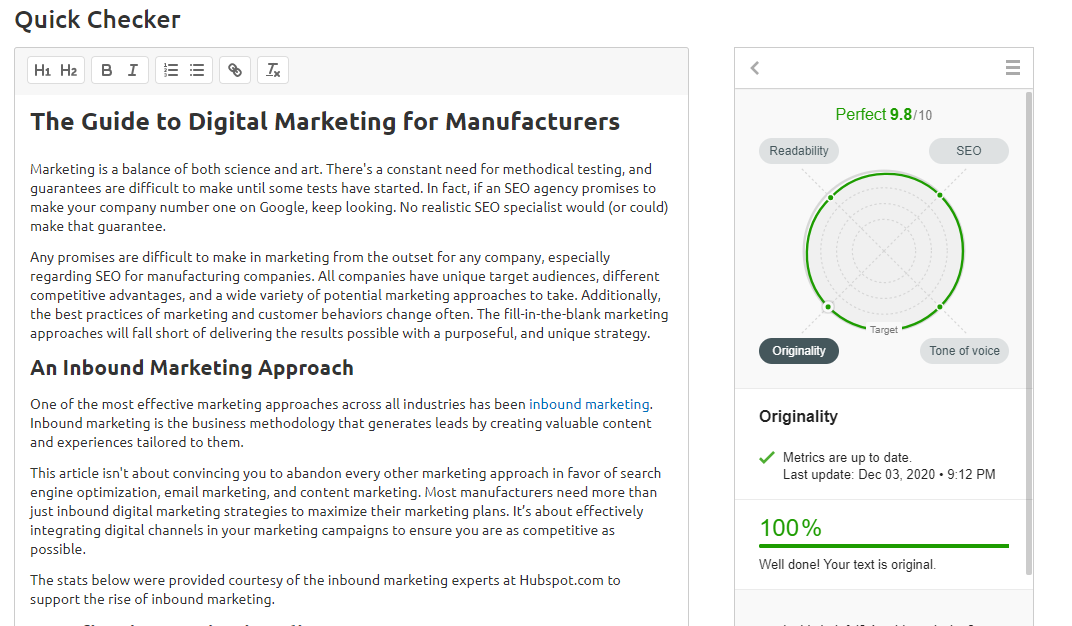 With so many consumers researching information online, company blogs have become a crucial component of an effective digital marketing strategy. HubSpot reports that companies with a blog receive 55% more traffic than those without blogs. In the same report, you'll find the statistic that companies with blogs produce an average of 67% more leads monthly than companies that don't blog.
Why do blogs work? People use the internet to find solutions to their problems; they research possible solutions and familiarize themselves with the brands that can help them. They don't simply buy products or services the very first time they find a brand online; they engage with the brand and look for trust signals. Sharing helpful blog articles allows you to build trust and position your company as the solution to a problem in the mind of your prospective customers.
This is why we're huge proponents of blogging. Blogging has become a critical online channel proven to consistently deliver results.
Social Media Generates Traffic
According to HubSpot research, 80% of brands say their community building efforts have resulted in increased traffic. Think about it from a customer perspective; when they are scrolling through the social media platform, they are mentally relaxed and are often more open to receiving information. Catching your prospects when they are open to receiving information is incredibly valuable for every business. It's for this reason that most marketers now consider a social media strategy crucial to their business.
Inbound Marketing Has a Higher ROI
Every effective marketer wants the highest ROI possible. With inbound marketing, costs are 62% less per lead than traditional outbound marketing.
With that said, you don't need to go and immediately abandon every marketing you are performing to only focus on inbound. Advertising still has an effective place for brand recognition and reminding prospective customers you are around to serve them. Lower cost per lead associated with inbound marketing only furthers its need for inclusion in any marketing plan. When both inbound and outbound marketing are implemented effectively, both approaches complement each other and together give you a well-rounded marketing approach.
Implementing Inbounding Marketing
After reading over the statistics above, the thought of implementing an inbound marketing strategy may seem slightly overwhelming. Many manufacturing companies represent the oldest businesses in the country and have become accustomed to more traditional marketing methods. To start including a new approach to lead generation brings serious challenges for many manufacturing companies.
The traditional outbound marketing methods still have their place in an integrated strategy, but in 2021 and beyond, it's critical to have an effective inbound strategy to complement your traditional methods. Your website, blog, email, and social media channels need to represent your company well and work well together.
There is a myth that inbound marketing methods are only suited for a younger demographic. But as technology has become increasingly more accessible, the internet, smartphones, and social media are used across a broader demographic today than in any year prior.
Are your online marketing channels in place? And if so, are you using them effectively? Download the free guide below to ensure you are implementing an effective inbound marketing strategy.
Additionally, reach out to the Knowmad team to speak with an inbound marketing expert. We would be happy to help you generate more leads with inbound marketing and SEO services.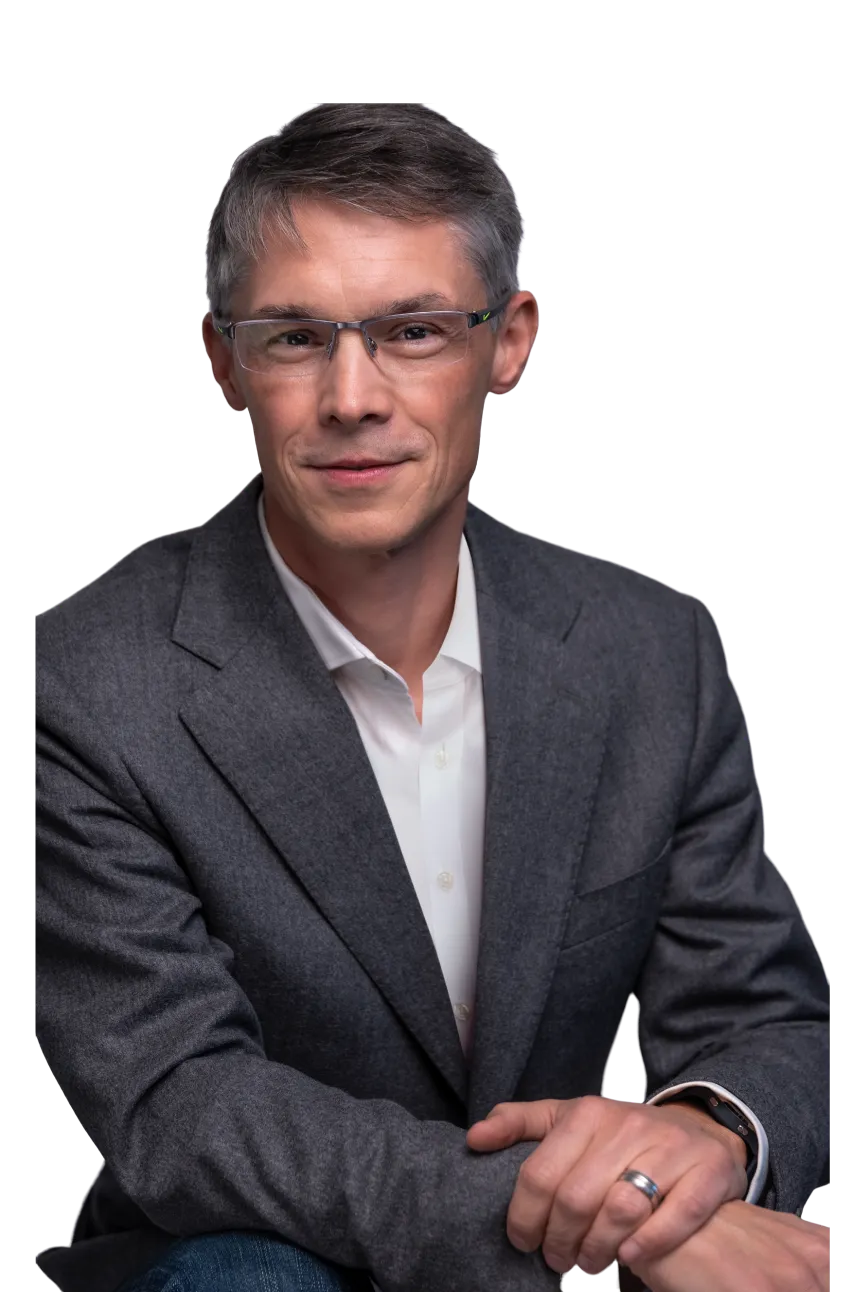 As a managing partner of Knowmad, William creates sustainable growth for the agency by leading its future vision, driving new revenue, and empowering team member productivity and well-being.