Company websites serve many purposes, but brands who design their website with lead generation strategies in mind will see the most ROI from their investment. While some industries only require that businesses use their website to communicate who they are and details about their products and services, in today's digital age, every website should be set up to capture a lead if a prospect wants to interact online. When a website serves as a hub for inbound marketing, lead generation strategies like search engine optimization, conversion optimization, and content marketing to build an email marketing database, the company can save thousands of dollars on outbound sales in the long run.
---

Can your existing website serve as a lead generation strategy for your business?
Yes! Review your website and answer the following questions:
Does your website support your business goals?




Is the sales team or customer service team prepared to handle more leads by phone and by email?




Does the website help your sales process at every stage of the sales funnel?




Is there an opportunity to gain market share by being perceived as a market leader or offering better online service?




Does your website offer content for existing customers to reconnect with your brand and order additional products or services?



Even If you answered YES to all of the questions above, prioritizing tasks to turn your website into a lead generation machine can be overwhelming. Download our free eBook, How to Increase Traffic to Your Website. It will help you identify SEO priorities, content & design considerations, social media approaches, and paid strategies.
If you answered No to one or more questions above, adjust your website and content to support these five pillars of a lead generation website for inbound marketing:


Ensure Your Website Supports Business Goals
At the heart of every business, closing more sales is the key to staying in business and growing. The goals that lead to more sales looks different for every business. Your brand's website should reflect the goals that generate success at the sales level.
For example, if your website is generating traffic but few conversions that turn into prospects, there is a good chance that visitors are either finding your site difficult to use or that your website content doesn't give them the information they're after. Reach out to the sales team and ask them to look at the website - does it answer the initial questions that users are asking before they fill out a form or pick up the phone?
Goals: Narrow the Focus
Most sales teams will agree they need more leads to close more sales. Not only do they need more leads, they need high quality leads. One of the most common mistakes when it comes to lead generation strategy is to design a website strategy that casts a wide net to capture ALL of the leads possible. At first, it feels right. Sales teams are busy, emails are coming in, and phones are ringing. While this strategy may work for some businesses, it can have a negative impact on the B2B space, where "time is money." Instead of focusing on casting the widest net possible for lead generation from your website, drill down to goals that align with drawing your BEST and most profitable leads to your website.
Tools like Hotjar and CrazyEgg can help you identify visitor behavior and take a deep dive into conversion issues like form abandonment, engagement analysis, submission time, and drill down into audience behavior. If a portion of your website was designed to capture leads from a specific market or persona, but it's got the highest form abandonment rates and lowest engagement numbers, you can't improve it until you're aware of it.
Retention Content
Lead generation strategies to capture new leads is important, but using a strategy to retain and engage existing clients is just as smart. Keeping a customer as a repeat costs 5-25 times less than it costs to capture a new one (HubSpot).
When it comes to retention content, sales and marketing teams should work together in a transparent fashion, so that the potential in marketing strategies can be fully unleashed to benefit sales. Sales team members understand your prospects and how to attract them, nurture them, and meet their needs to make the sale, and keep them coming back.
When you invest in retention content, don't forget to measure ROI. By regularly measuring digital ROI on website content created for lead generation, you'll be able to duplicate the winning strategies in other sections of your website. Begin measuring today with this free Guide for Measuring Digital Marketing ROI:
Content for the Buyer Journey
Content serves many goals for websites; it educates visitors about the brand, it builds trust, it nurtures the audience, but most important, it drives engagement. Content motivates prospects to take action by filling out a form, signing up for a newsletter or download, or making a phone call. When website content is designed for the buyer journey as part of a lead generation strategy, your website visitors can find what they need at every stage of the sales funnel. This approach has proven a winning value proposition time and again for successful brands; showing value through your willingness to educate and engage, well before your prospect pulls the purchase trigger.
When you attract the right audience and provide information to give them what they need upfront, it makes perfect sense that they ultimately will align to your brand with fulfilling their needs with your products or services.
Website Performance Monitoring
If a form breaks on your website, how long will it take for your marketing team to know about it? If your top landing page stops showing up on Page One of the search engines, will your team know how to fix it? If you're investing in a website for lead generation, someone needs to be checking " under the hood" on a regular basis to ensure it's functioning properly. If you don't have a website team on staff, you can set up a few alerts to trigger warnings when something isn't working:
Hire a VA Support Team to check your website forms and offers on a weekly or monthly basis
Use Databox to send an alert when specific sections of your website are underperforming
Use the Right Tools to Manage More Leads
While design changes on your website can give your brand online advantages, they will only work if you have the right tools in place to manage an increase in leads. Outside of retail, the sales cycle can take several weeks or several months from the first time a prospect visits your website. You should have the right tools in place to help your brand stay engaged with every prospect.
Here's the short list for effective lead management:
Thought Leadership Content
What type of content will position your brand as a thought leader in your industry? In many cases, it's a combination of news, announcements, and in-depth information such as long-form blog posts, articles, white papers, eBooks, and video. As you consider the types of content that will position your brand as a thought leader, what types of content will appeal to your audience and set you apart from the competition?
Depending on your industry, it may be as simple as a blogging strategy. If you're in a competitive niche, what's a unique information offering that will position your brand above others? What types of products or services would your audience like to obtain in a digital environment?
Even if your brand is too sophisticated to offer an item or service to purchase without a personal touchpoint, can you offer something useful to help them remember your brand? Consider these ideas:
A checklist

A guide

A free eBook

An on-demand webinar

A list of industry events

To get started with this approach, identify the items from the list above that are missing from your website. Work with an experienced inbound marketing agency or team that has a proven track record for hitting it out of the park for launching and maintaining lead generation strategies.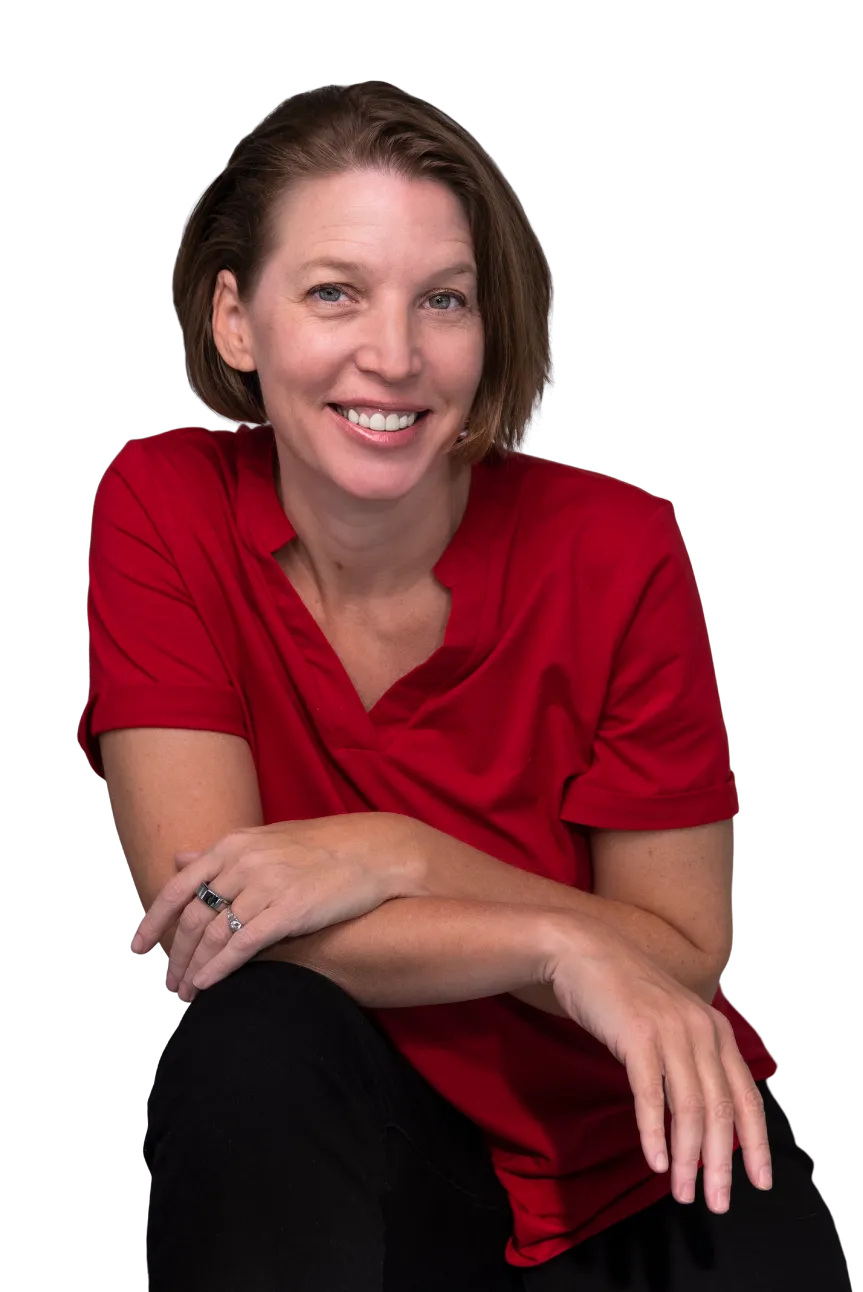 As Head of Operations, Diona focuses on building Knowmad into a more valuable business by creating clarity around what we sell, how we sell it, and how we fulfill our promises to clients.